My poor, spotty baby! As if the newborn acne wasn't enough...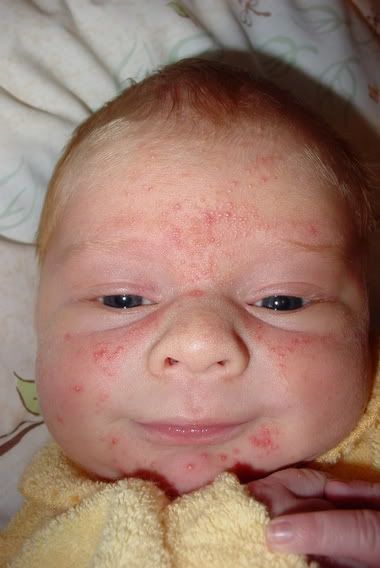 Robert now has "newborn rash" all over his shoulders and chest (about half way down to his belly button). I even called the doctor's office to see if we should do anything different for him - it looks something between prickly heat and hives - and the nurse there assured me the doctor on call thought it was just newborn rash. So he gets wiped down in cool water and dressed in cotton stuff for awhile.
We're heading out to the city for our first La Leche League meeting tonight... well "we" is me and Robert. Daddy will get to bop around the city doing Daddy things until we call him to pick us up. That should be interesting.