So I'll make up for that right now.
As a warning to dial-up internet users (this is you, Mom) - there are a lot of pictures under the link... it may take awhile for them to load.
These are in reverse order from newer to older.
Chatting with daddy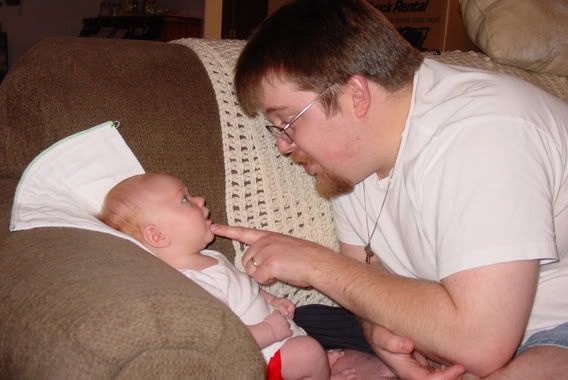 Hanging out at home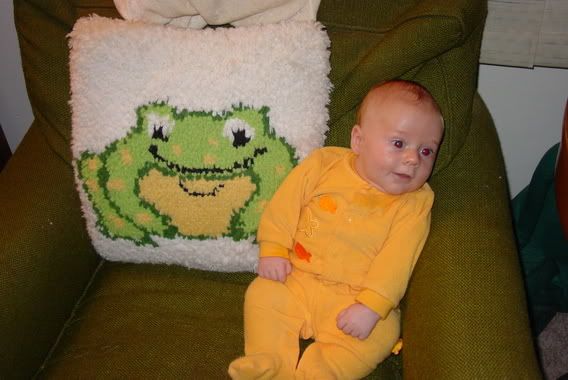 Hogging the king sized bed at the hotel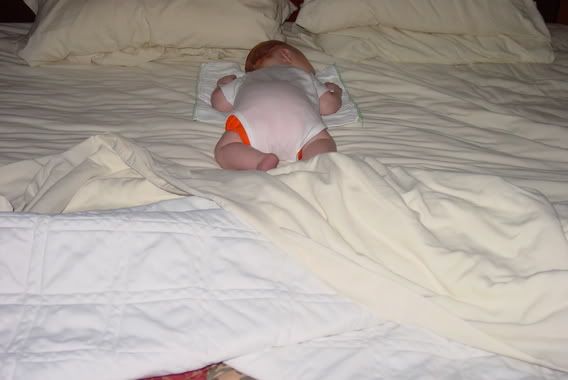 Robert and his friend, Erica (daughter of friends of ours) at the conference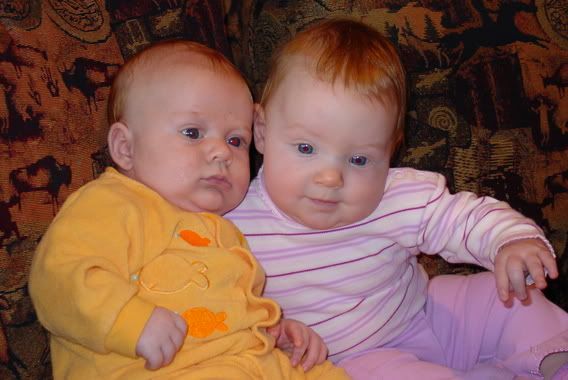 All the fun is exhausting for a baby!
Read my mind... then sign on the dotted
line
head.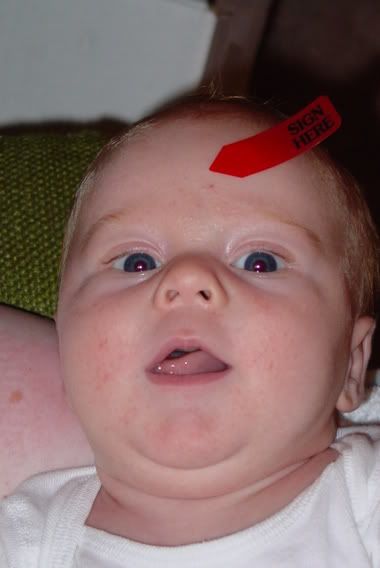 Geof and his "mini-me"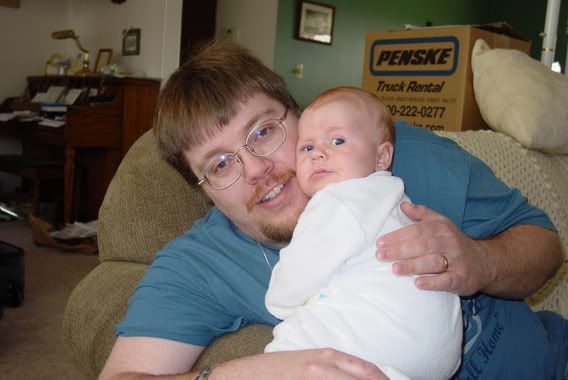 Kickin' back and relaxin' after church today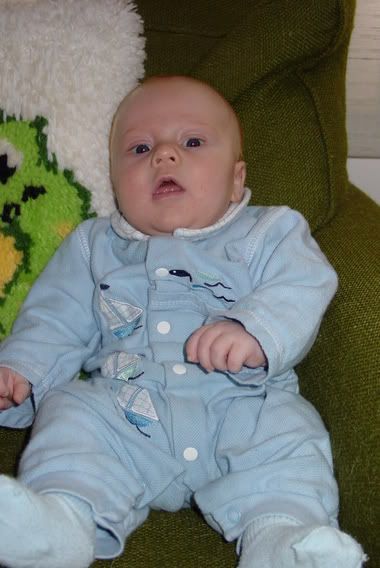 "I'm sooooo cool!"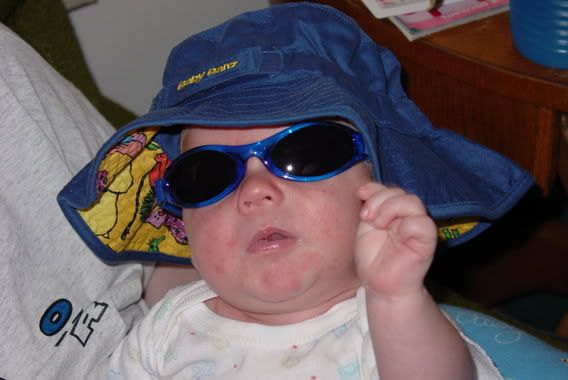 We preserved his dignity with his tub-temp-testing rubber ducky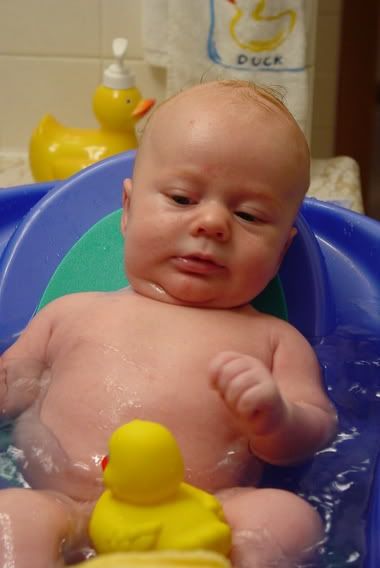 Cranky baby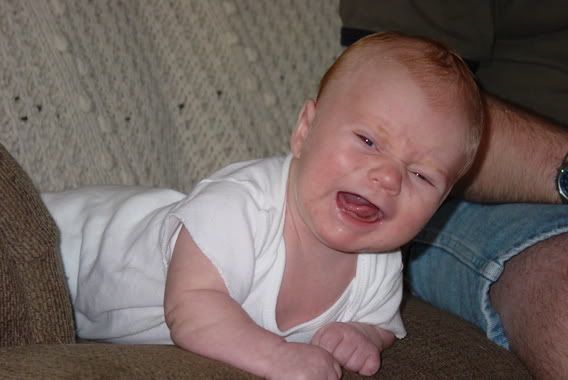 Just swingin' away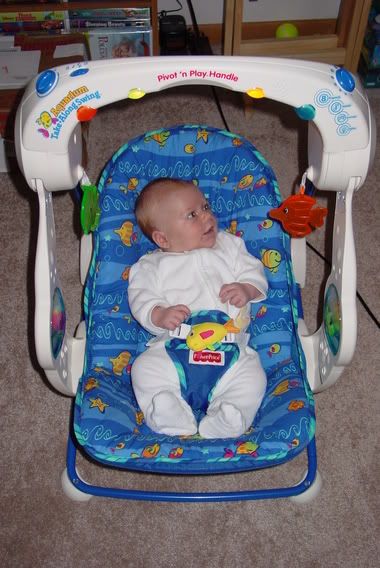 Hi... wanna talk?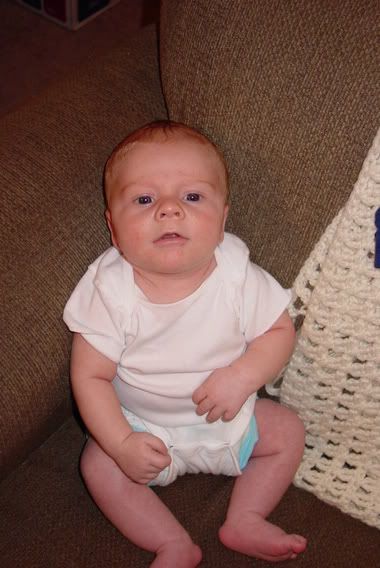 Fine! Be that way!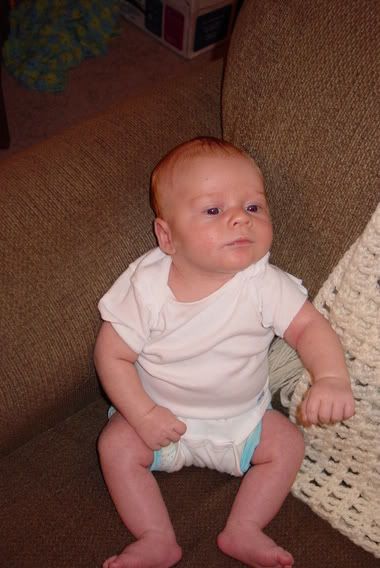 Ready for bed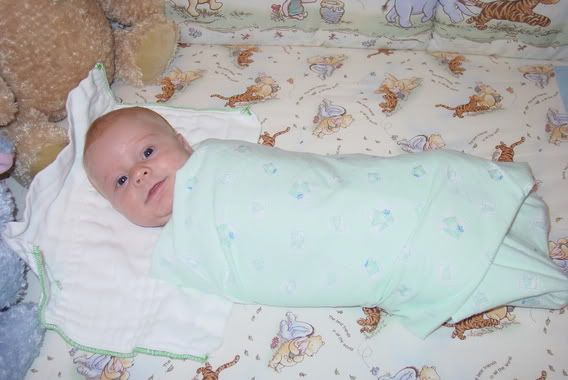 The lady in flowers holding him is our nurse, Kathy, from the rural clinic. The lady in purple is my awesome doctor, Dr. Peters. I love her!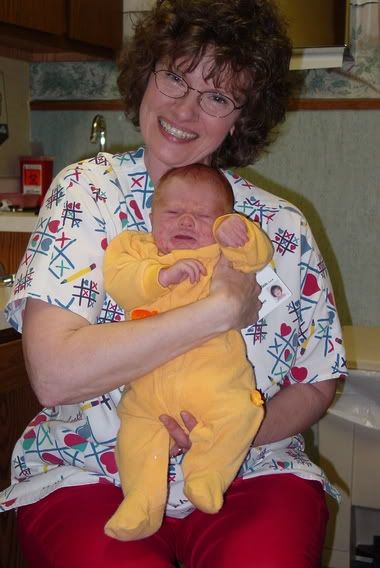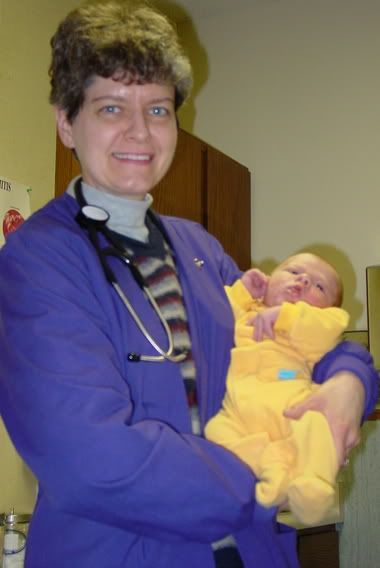 The three of us at the airport on 2/28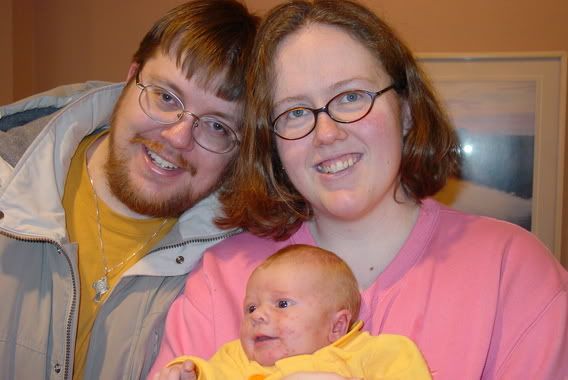 Hangin' out with Mommy on 3/2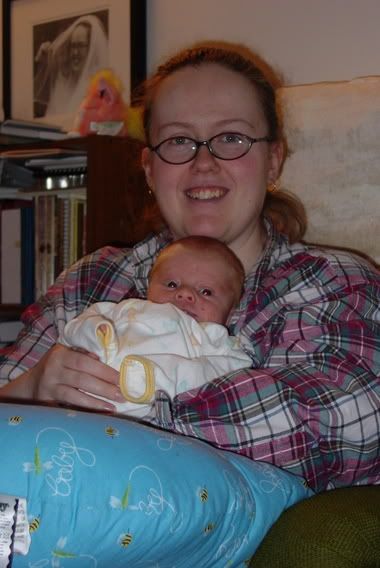 At the computer with Daddy on 3/7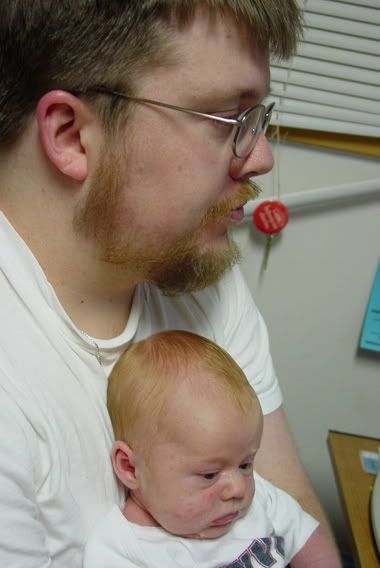 One of my favorite pictures of my poor pimply-faced baby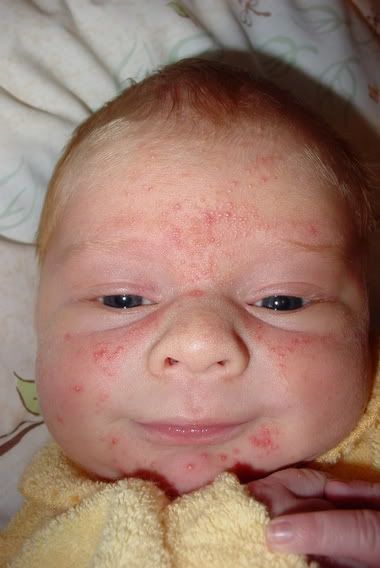 Oh Mommy, stop... you're embarrassing me!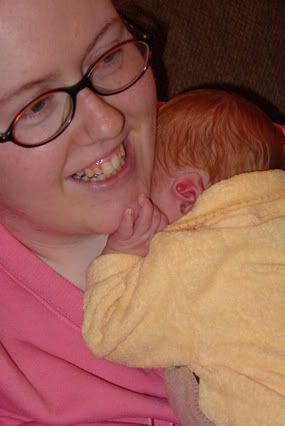 This is my little man in a diaper I bought from an online friend for another friend of mine. She decided she didn't want to cloth diaper. So I have this one and one with ballet slippers all over it. Yes... he'll wear that one, too.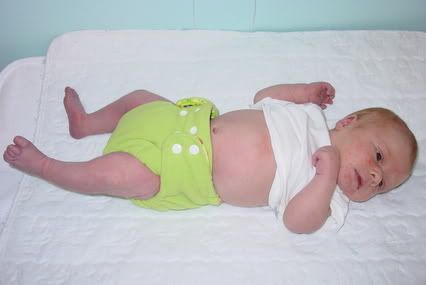 First bath... not a favorite activity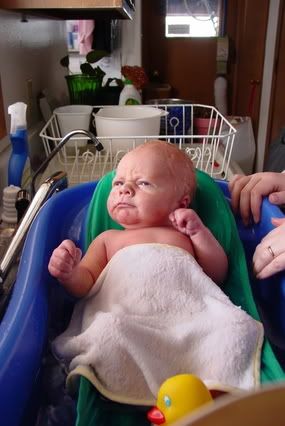 ... but getting dried off and wrapped up is much better!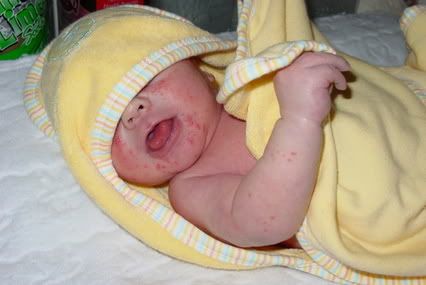 Meeting Grandma at the airport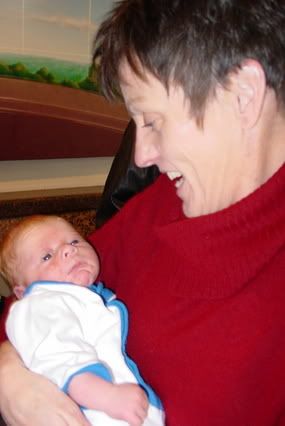 Just hanging out in the boppy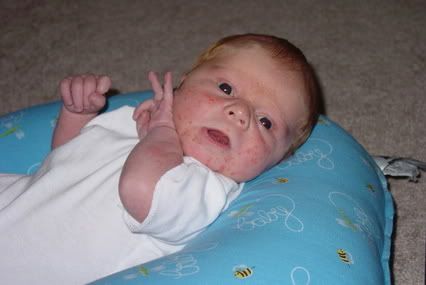 "This is my Aunt Jessie with me"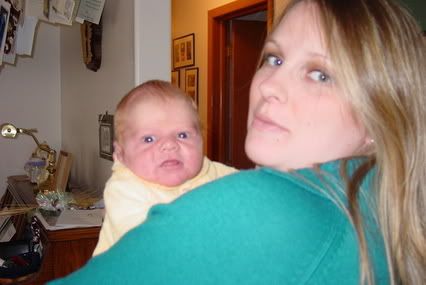 "Can I get food here, too?"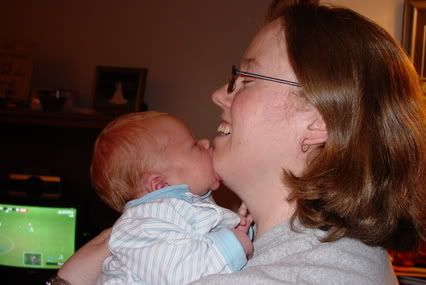 This is how the family saw Robert and me most of the weekend they were here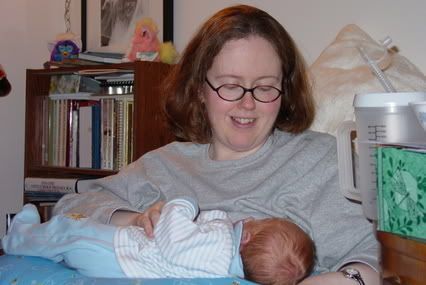 Now on to the baptism photos
Robert all dolled up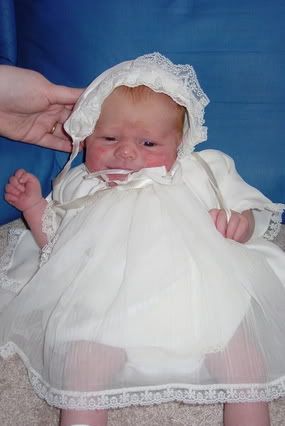 Godfather/Uncle Andrew and Godmother/Aunt Jessie with Robert (Geof's siblings)
Godfather/Uncle Paul and Godmother/Aunt Ali with Robert (my good friends - Geof claims them, too)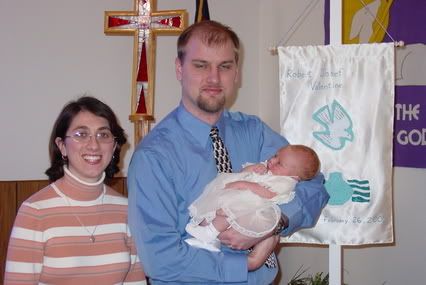 The whole Wagner family. Too bad from this angle I look like I'm due to give Robert a sibling any day now!
Another shot of Robert with Aunt Jessie (she's so pretty!)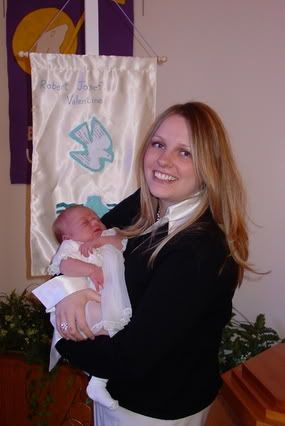 And finally... our happy family =)