Okay - no fancy editing or anything on these - and I'm sure that Geof will eventually put most - if not all - of these into an album. But here's what I just posted for some of my friends to see. It's pictures from the trip to Chicago and then some more since we've been home.
Robert and my mom (with her "First Time Busia" shirt he got for her)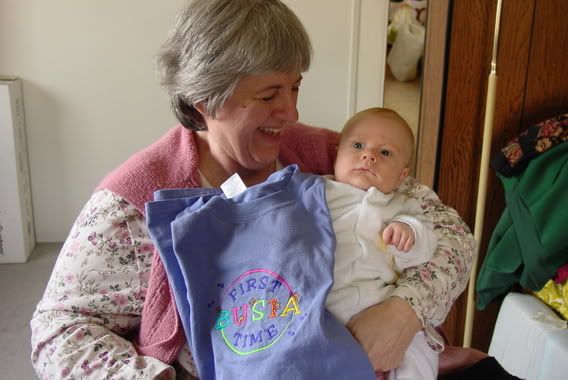 My Busia (there's no term for "great-Busia"... but Robert's Great-Grandmother) meeting Robert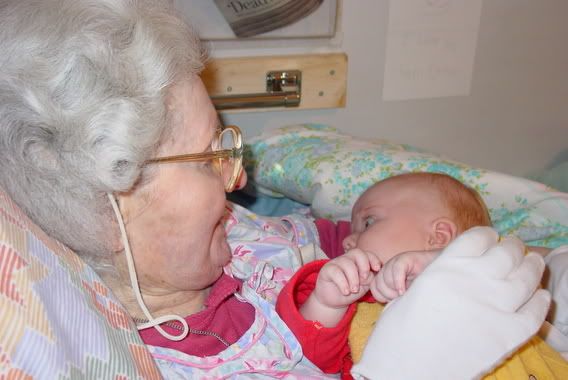 Aunt Ali with Robert on Spaghetti Night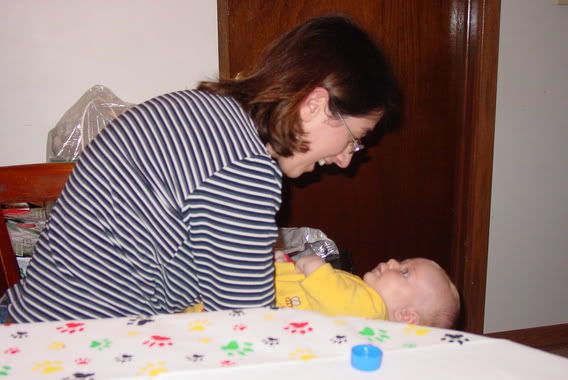 Jenn (my co-worker-turned-friend from St. Louis) and her son, Luke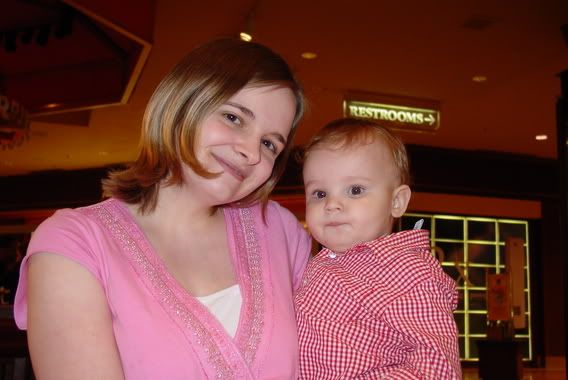 FOUR Generations!!!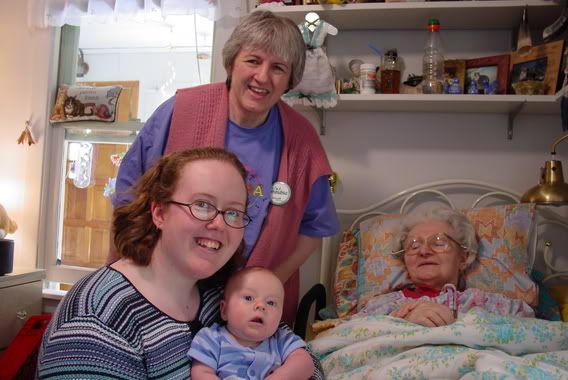 Mr. & Mrs. Johnson (Mr. J was my high school advisor) with Robert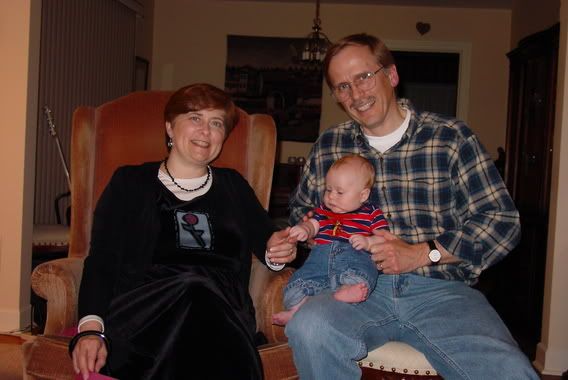 Chris (a friend from college) with me and Robert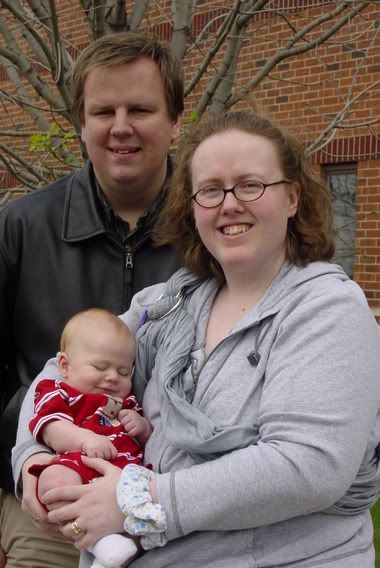 Our last visit with Busia on Wednesday (Robert was getting tired of being passed around for a week, but I wish he had been in a little better mood)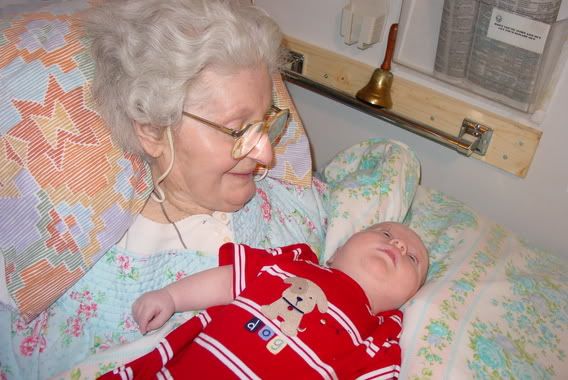 Leanne (one of my friends from high school and college - she reads this with my "no LJ" account) and a Robert who was just plain crabby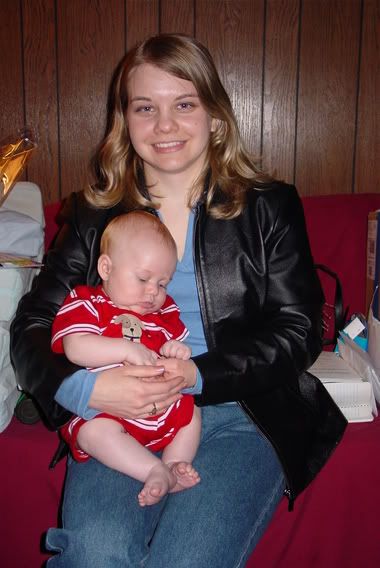 Pants make him look much older - note to self... back to sleepers...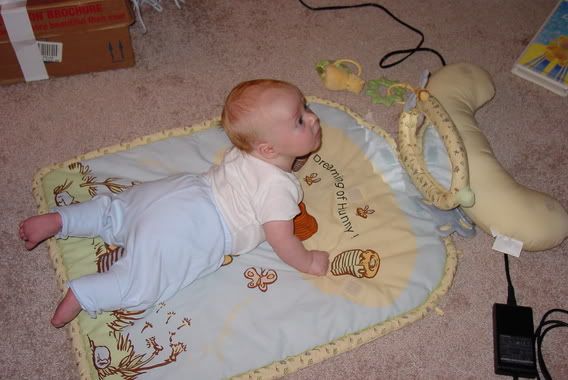 I put him in his bigger German outfit because it was cool and breezy and I wanted to take him with me to check the mail... and it worked out perfectly because he got a package from his Great-Uncle Helmut and family from Germany!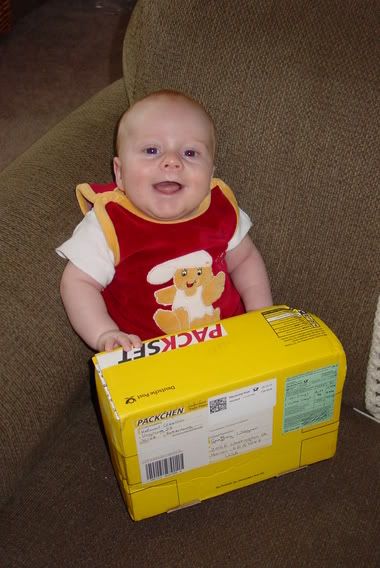 He was very excited about the present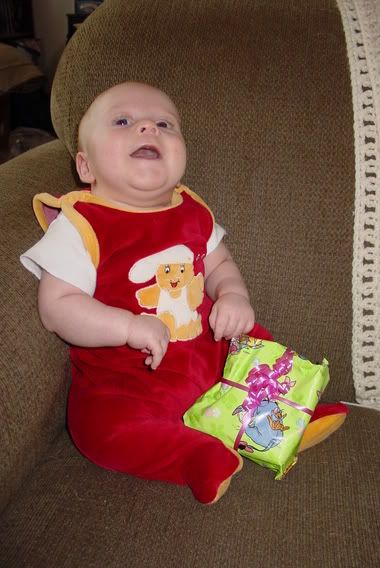 And took his time contemplating how to open it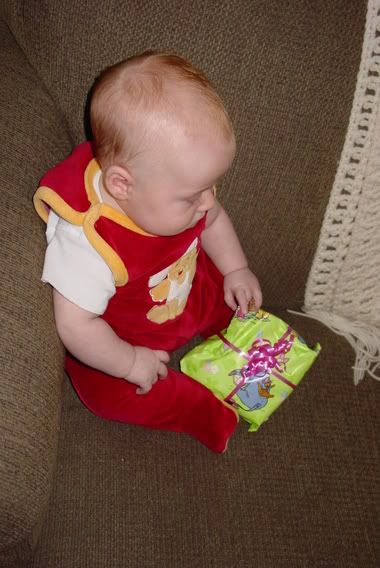 Yeah for new toys - a rattle and a little push car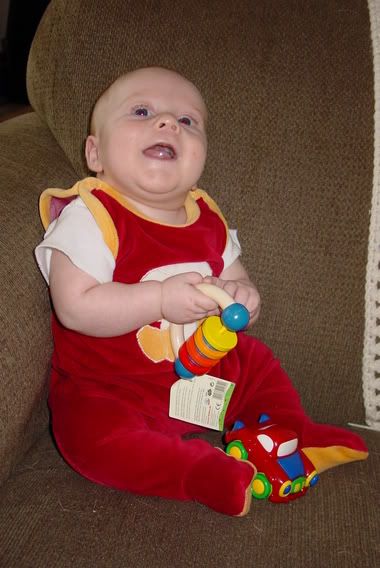 Robert explaining the finer points of using the remote control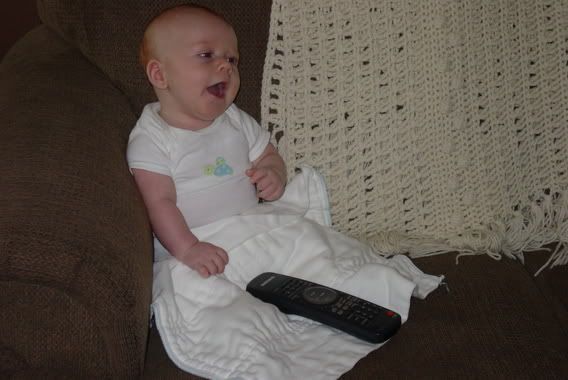 I'm so freakin' cute! (And look at my chubby arms!!!)