Well, we're back with another perfect check-up. We asked about his dry ankles (use lotion... simple) and his "sock hickey" from his chubby legs and the sock opening elastic (it will go away within the month - he's already had it for a week). We also asked about his "Gorby" - the red spot on the back of his head that he's had since birth. She said that it doesn't look troublesome, but that she'll check it again if we want at his next appointment (6 months) to track its progress - or lack there of. She also said that our plan (as recommended by the AAP and WHO) to just breastfeed until 6 months and then possibly start adding some veggies to his diet - slowly - sometime after that... but not before.
Our regular nurse wasn't there, and this odd one (that we had at his 2 week appointment and couldn't grasp the fact that he was a boy) took his stats. She first told us he was 10 pounds, 6 ounces - which made me panic! She tried to tell me it was good because he gained - which we had to point out to her that was from his 2 WEEK appointment. We had to show her how to read the baby scale and that it was actually 10 pounds plus 6 pounds. After that, we didn't pay that close of attention to ounces. So his recorded info for this appointment:
Head = 16.5"
Length = 25.25" (just above 50th percentile)
Weight = 16 lbs (75th percentile)
Here are some pictures that we've taken over the last few weeks... We have a few more still on the camera that I'll post soon.
Robert loves his sling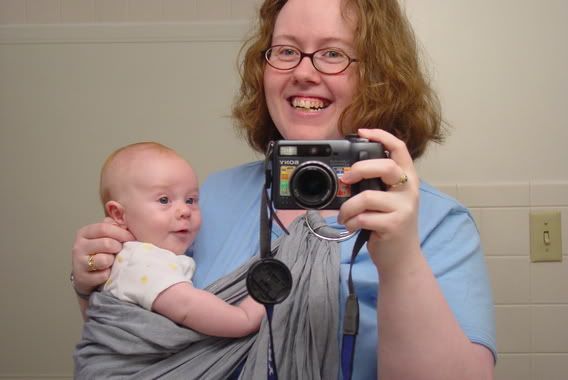 Cutie pie in his first "boy" outfit - he was swimming in it the first time he wore it - remember, Jessie?!?!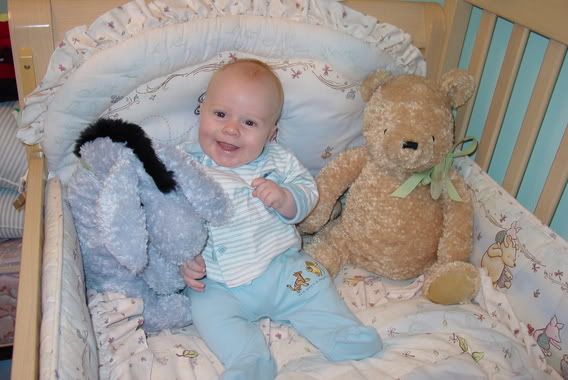 Robert's "I like bugs" outfit from my friend, Susan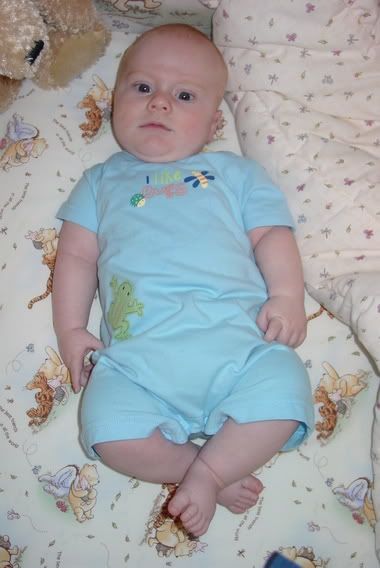 Same outfit - and with his "twin"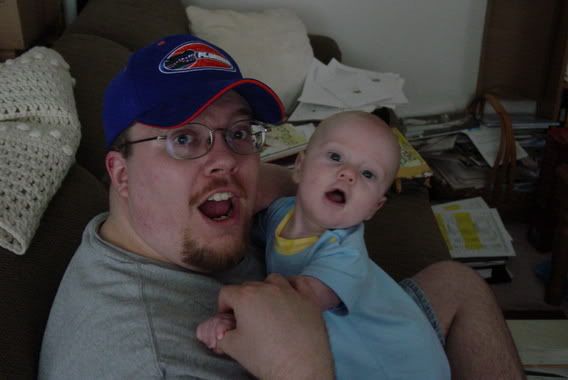 ...and all topsy turvy!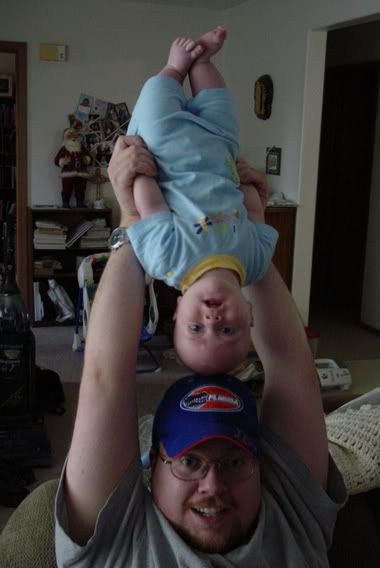 His PJs that my friend, Val, made - I think I showed them before he was born. I forgot to put the matching hat on him, and not that you can tell, but his diaper matches!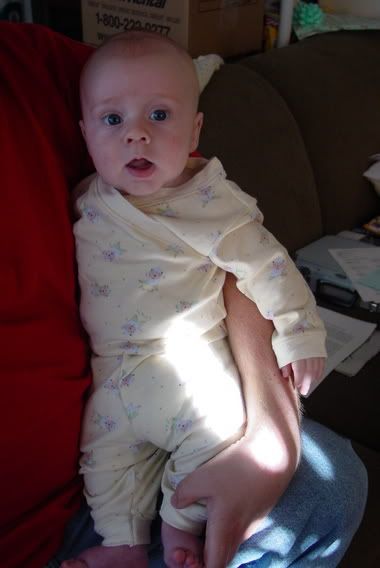 My new favorite picture - and I love his "Mommy's little firecracker" onesie =)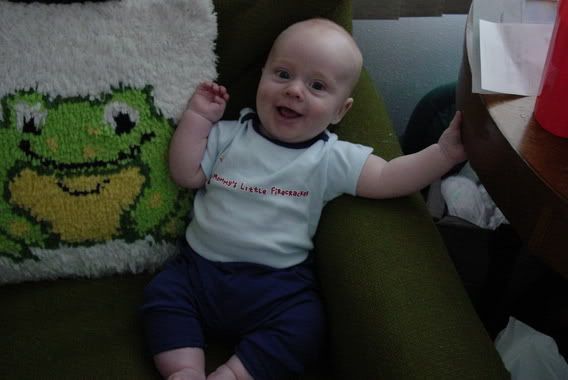 These are from June 2nd. He's getting soooo chubby! Notice the "sock hickey" on his left leg. I had a pair of socks on him so he wouldn't scratch at my incisions overnight - and he woke up with this mark... 7 days ago.