The poor little guy has been teething for awhile now, and Friday the tiniest bit of tooth broke through. So he's still pretty unhappy - but
Hyland's Teething Tablets
and
this teether
have been helping things along (especially since he doesn't seem to care for the cold/frozen teethers). He's been such a trooper - I know he's hurting because he's always such a happy baby. Not right now. And he keeps flicking his tongue over the little tooth edge and "slurping" all the extra saliva in his mouth. He's been wearing bibs all the time because he's so drooly (and he likes to get them twisted around to make them into "Super Baby" capes!).
Today has been our regular Sunday routine with some extra fun thrown in. Robert gave Daddy his Father's Day gift when he woke up this mornrin... matching "Big Guy" and "Little Guy" T-shirts. Ben, my friend Jenn's husband, got them as a Christmas present last year and I made a mental note of them just in case Wags was a boy. Daddy really liked them. He has his on right now, and when Robert wakes up he'll put his on and we'll take some pictures - click on (more). Right now Robert is dressed in his Gators finest in anticipation of their (hopeful) triumph over the Huskers this evening in the College World Series. Go Gators!
Go Gators!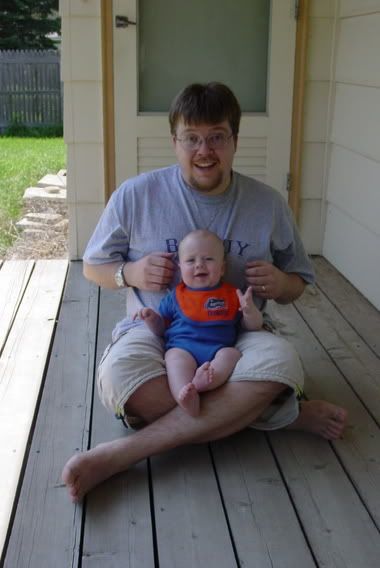 "Robert's" gift to Geof - originally seen on Jenn Nolen's website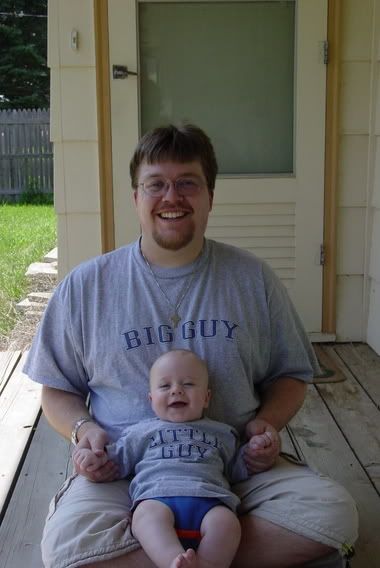 Robert loves his Daddy!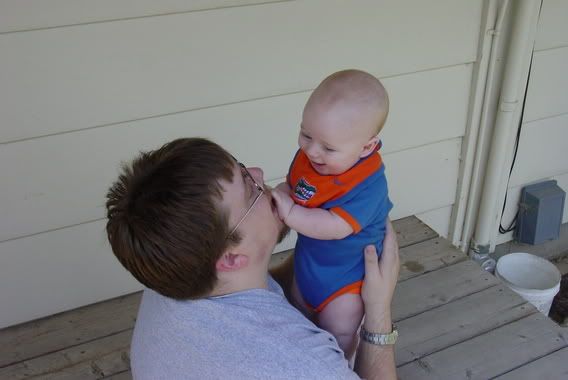 And his Daddy loves him!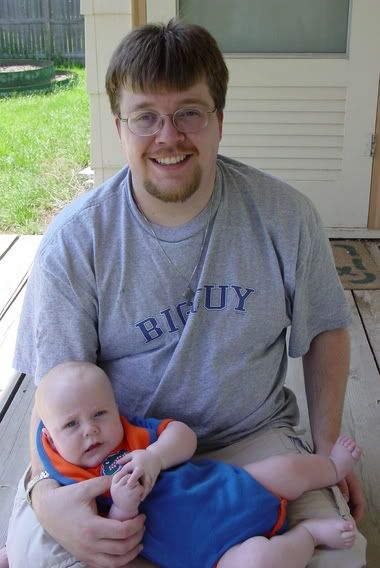 "And now I must eat the kitty!!!!"