Robert loves to stand.
He's not that great at standing on his own yet and, well, he's short. Stooping all the time was hurting my back.
Now he's a happy (and not overstimulated) boy - and I can actually have my hands free for a few minutes at a time! Don't worry, grandparents - he's right next to me...
This is from June 14th - my friend, Angie, bought an "old school" exersaucer at a rummage sale because I was looking for one without all the gadgets of the new ones. I want to let him stand for a few minutes - not be put in a trance with flashing musical "bling" as my friend said.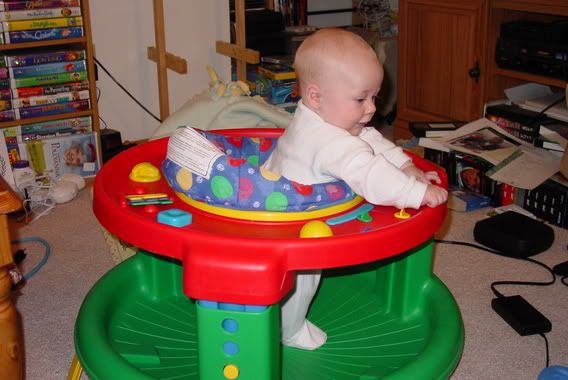 As you can see... he's a happy boy!