First, a big congratulations to Heather and Peter Finnegan on the birth of their son.
Patrick Christian Finnegan was born on June 21st at 7:34 pm. 7 lbs, 19 inches long.
Under the cut here we have a few of Geof's baby picture for comparison to Robert (yes, they really are Geof - not Robert) as well as the scan of the free family picture we had taken a couple weeks ago. Robert's individual picture turned out really nice, but we're not paying the "great bargain price" of $18.50 a sheet for them. So whenever he shows up in the paper we'll scan that, too.
Geof's baby pictures... why I say he and Robert are twins
Geof standing on his mom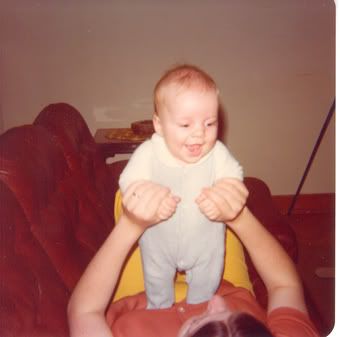 Geof with his Oma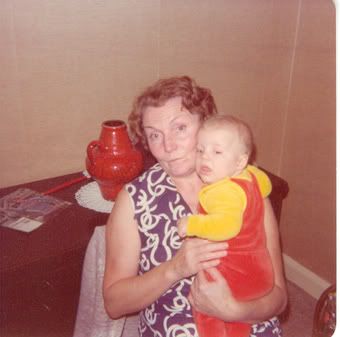 Geof having some "tummy time"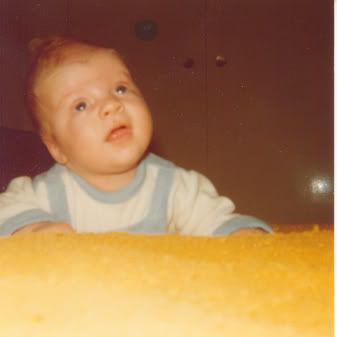 Our red, white, and blue family photo