I don't know why I'm still worried about this - it seems to be going away - but I keep worrying about him. He gets a hive every now and then and it quickly goes away. This afternoon he all of a sudden got about 10ish scattered all over his torso and arm. I washed him, and me, and changed all my clothes - they went away.
Then we put him in the exersaucer while we ate - as we always do - and when Geof handed him to me (I'm having back problems right now so Geof is doing my lifting, poor guy), Robert felt "funny." I took a good look at his belly and almost threw up from fear.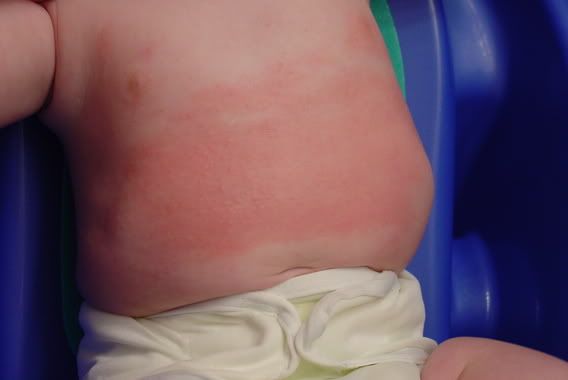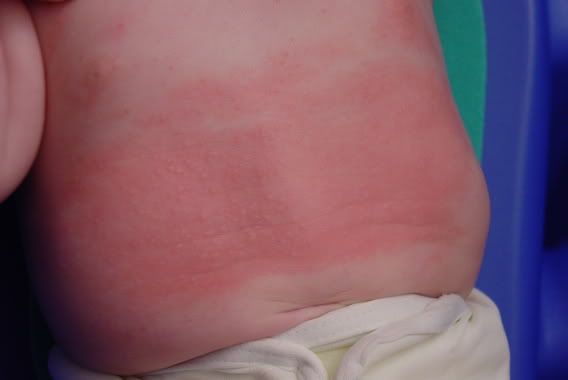 It's gone down a ton now - it's not this red and a lot less bumpy - but I'm still worried. His breathing is fine, he was a smiley, happy boy when I saw it. He's sleeping on Geof's lap in the office right now. I just have a feeling that I'm not going to sleep well tonight because I'm going to be checking him constantly. I'm going to be calling the doctor tomorrow.