There are a lot of picture here - just a few of the ones we took. Things have been rather busy for the resident webmaster/pastor since returning, so these will have to tide you over until he can update the family photo album =)
Here's a picture of his first flight: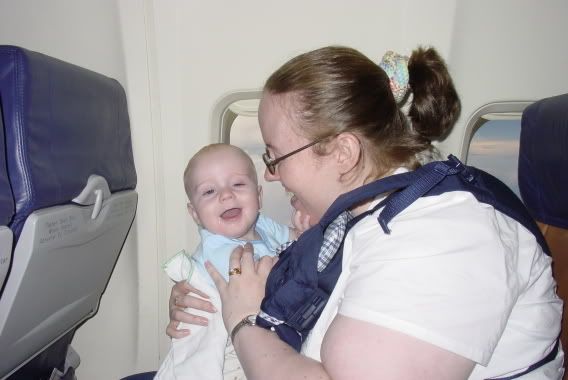 4 generation picture... 3 Roberts and a Geof.
Robert's first time swimming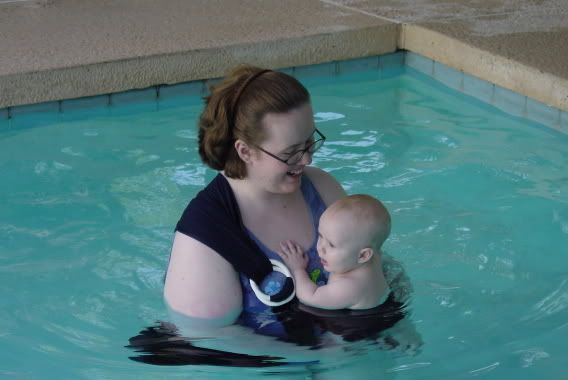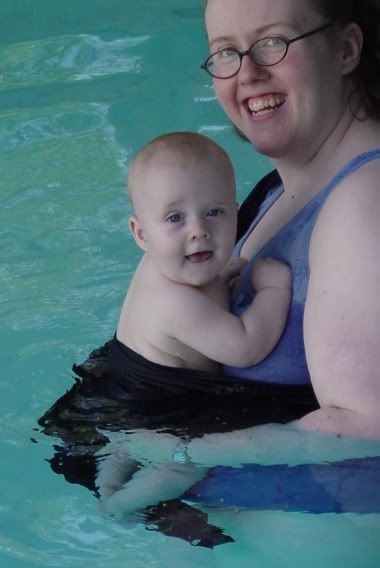 He really is enjoying himself - he was giggling, but it looks like he's mad (check out the Hawaiian diaper!!!)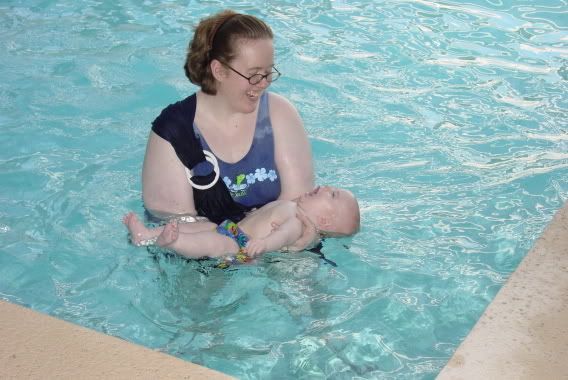 Geof found a lizard in the pool room - Robert was fascinated!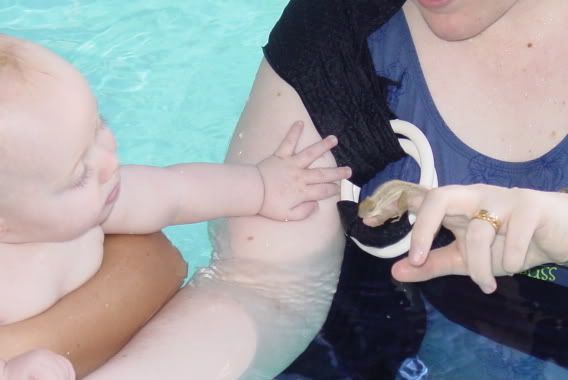 Robert meets Cheyenne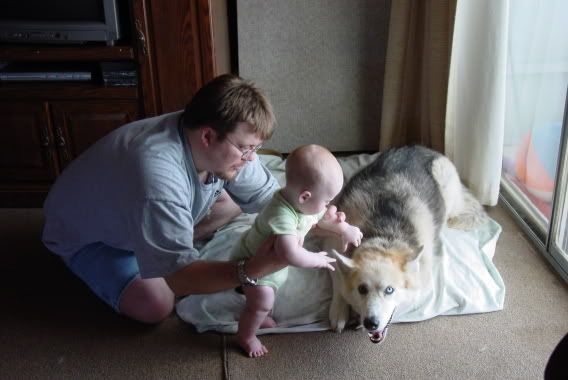 Swingin' with Grandpa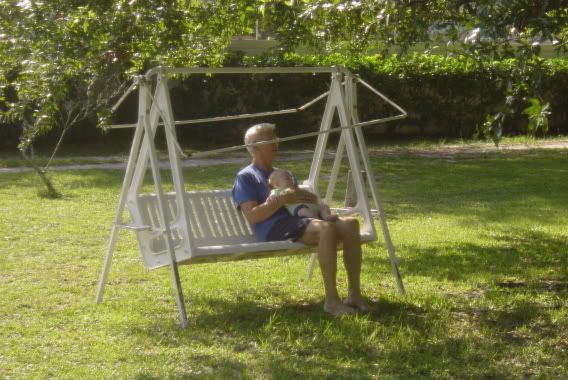 A family pool party (it's the Elmo swim dipe this time)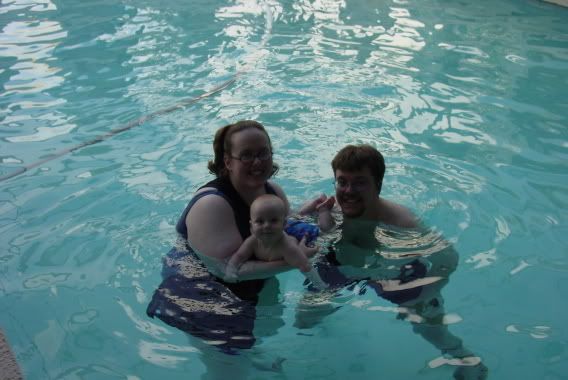 Robert is fascinated with Great-Grandpa - every time he spoke, Robert turned toward his deep, bass voice.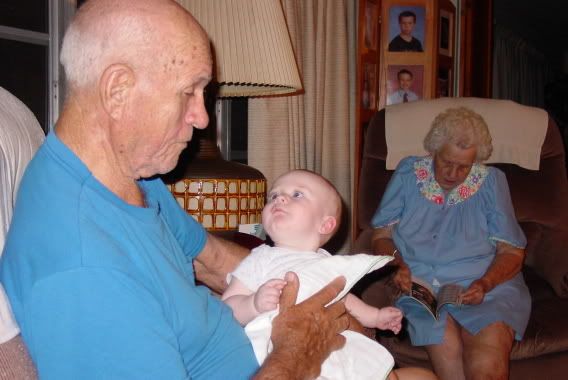 Hi, Oma!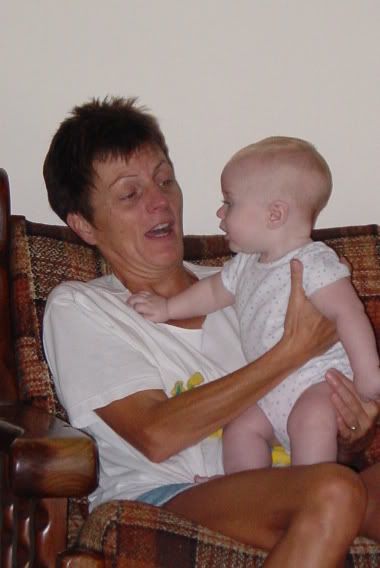 Hot baby at the zoo.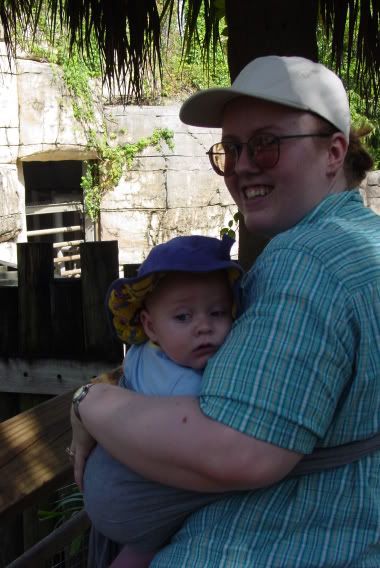 Better in the AC.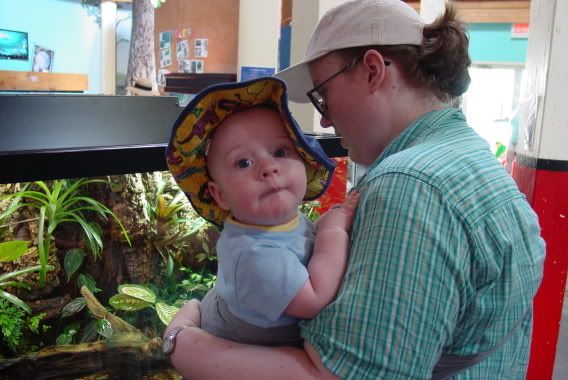 Mine doesn't move across the room!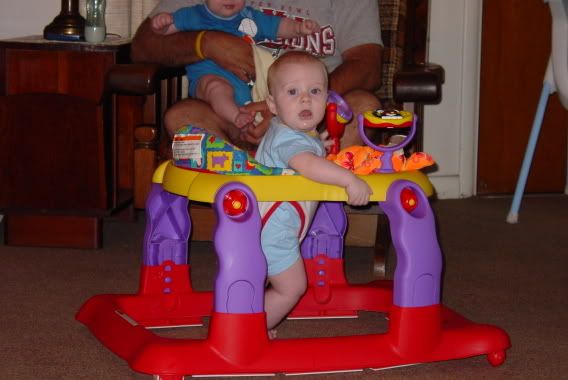 Hey, you're MY size!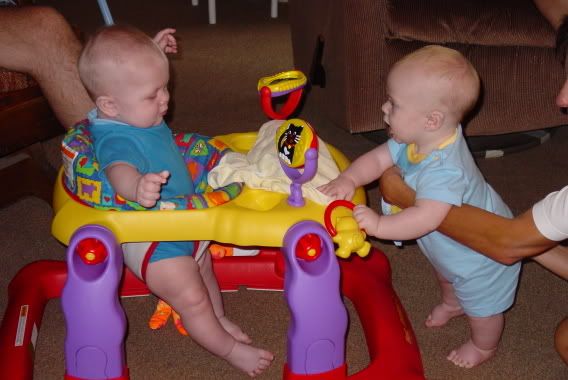 Jessie is so beautiful!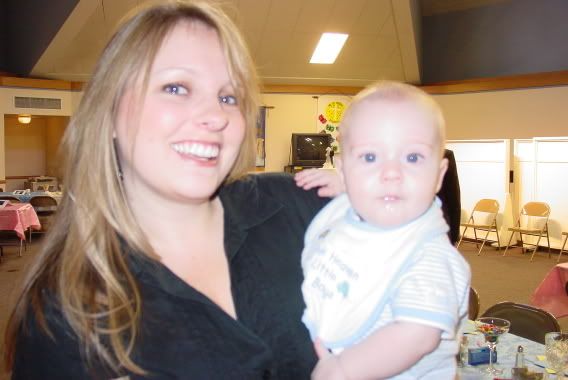 Our bigger family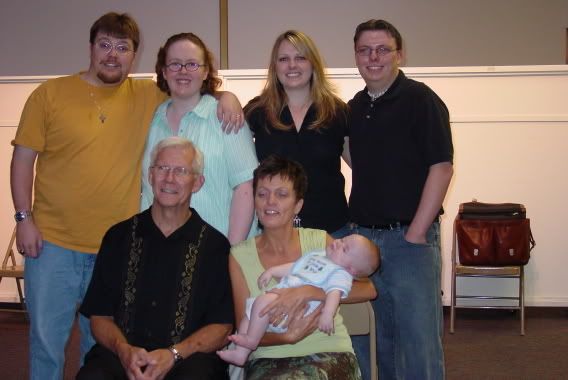 Out at Backwaters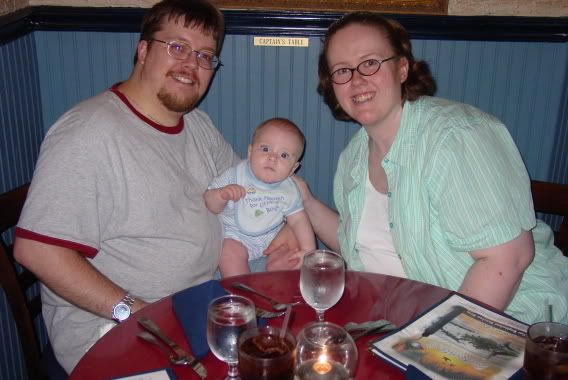 Whispering Waters Apt 8 (where we honeymooned - now closed)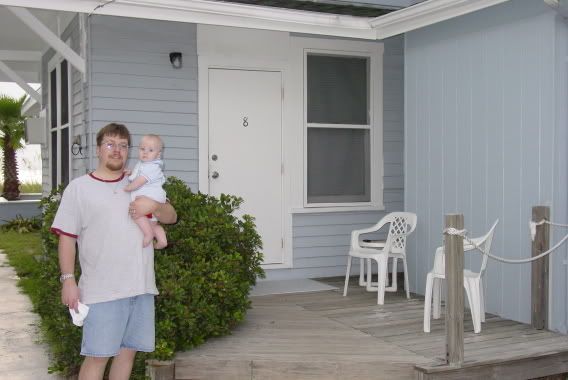 Walking down to the beach with Daddy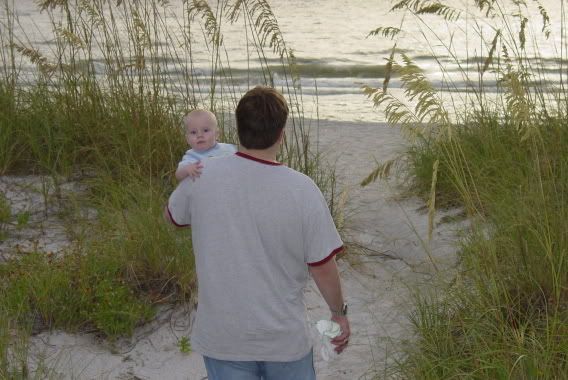 On the shore with Daddy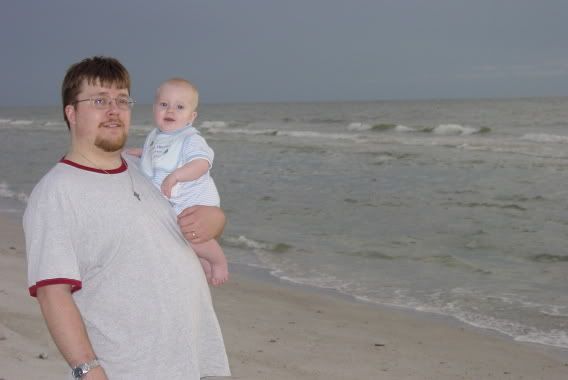 On the shore with Mama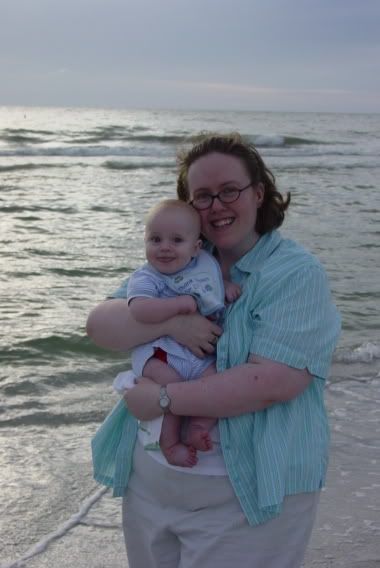 Walking back with Mama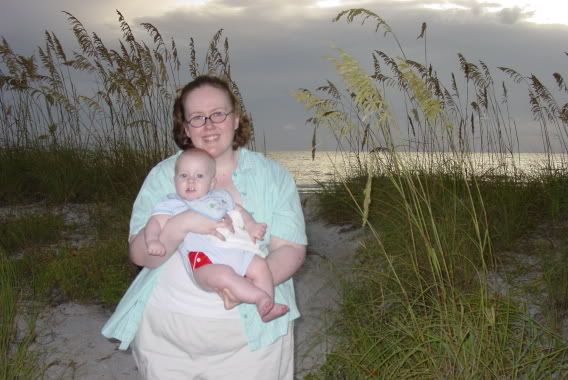 Look, I have FEET!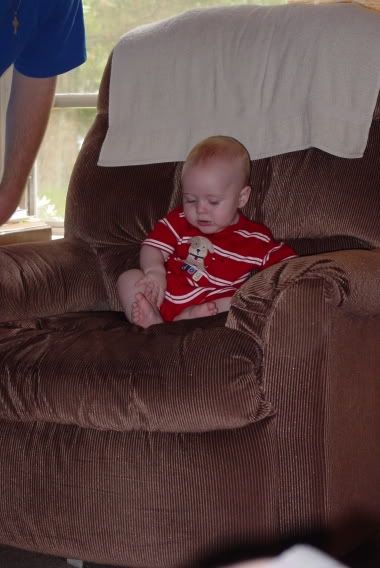 Sleeping with Pooh in the van on the way to Tallahassee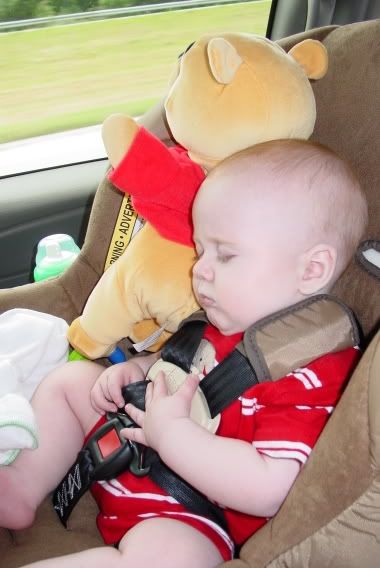 Robert meets Tara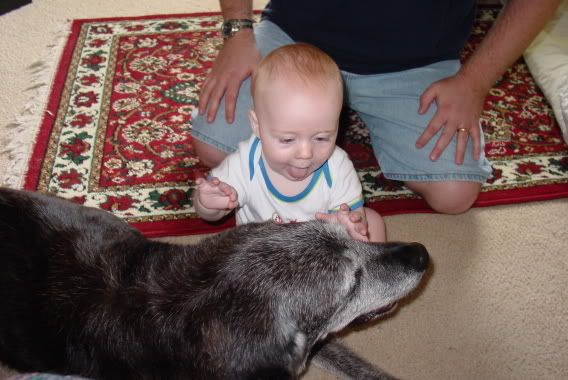 Ooooo, I like her!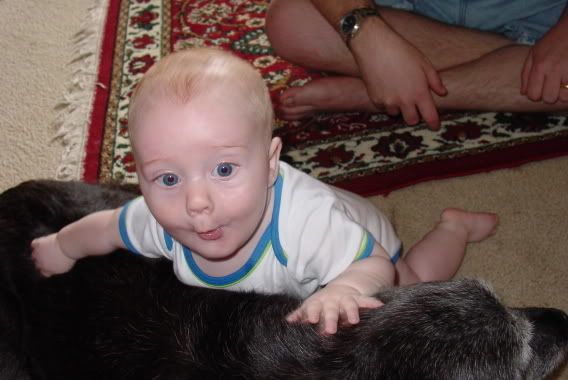 I REALLY like her!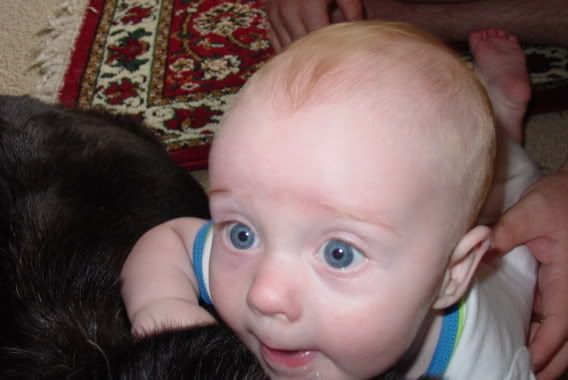 I have a spoon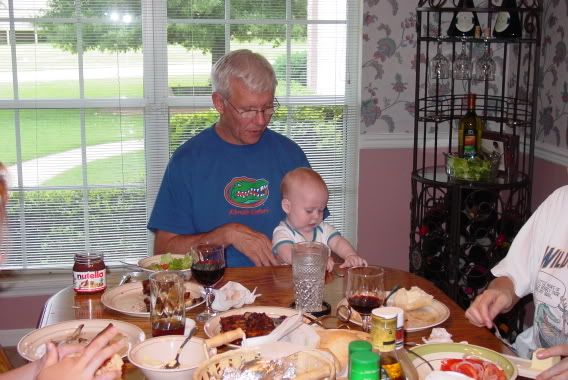 I have something to say!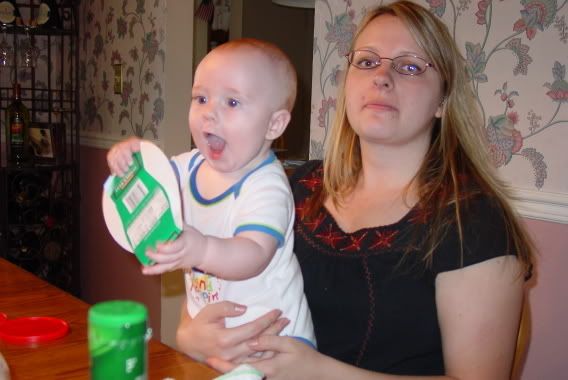 The brothers playing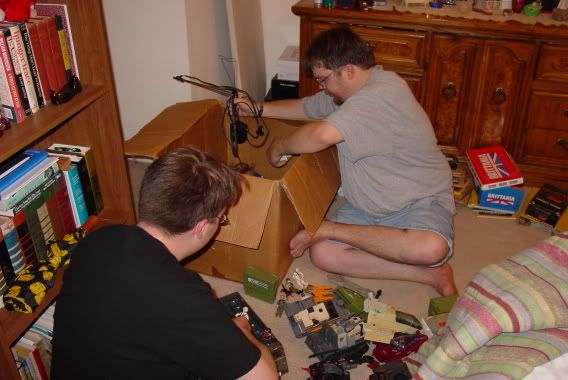 Tara's last night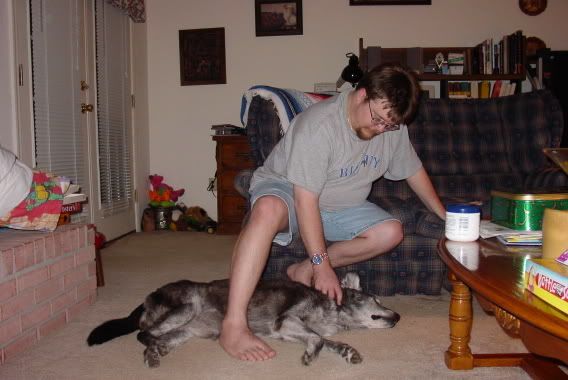 Zombie baby
No one can contain him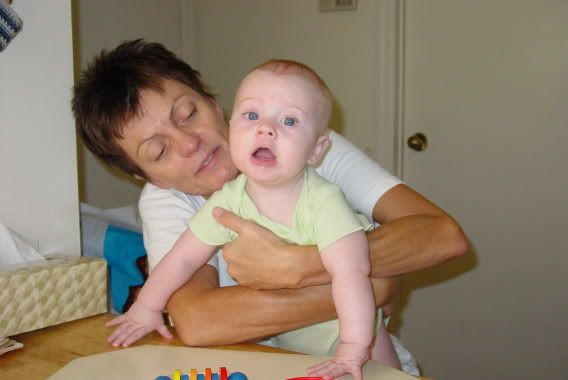 The backyard cows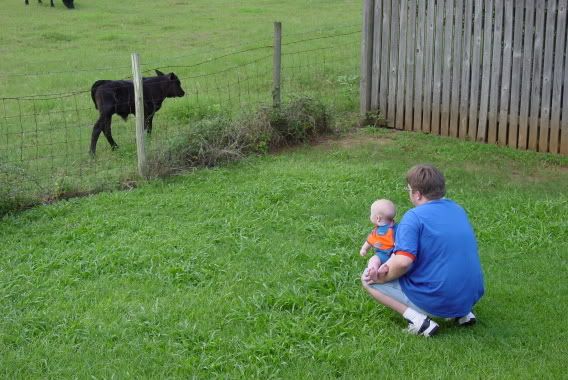 Hello!
Playing with Uncle
Cracker
Andrew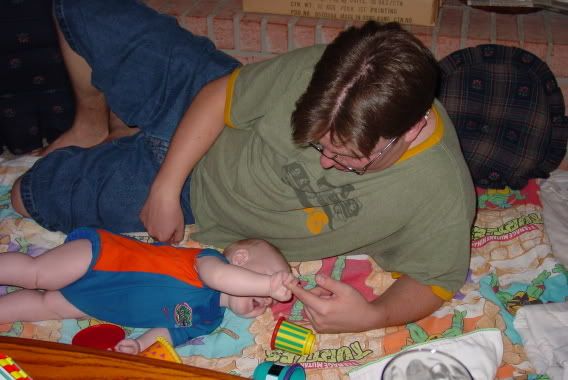 I LOVE naked time!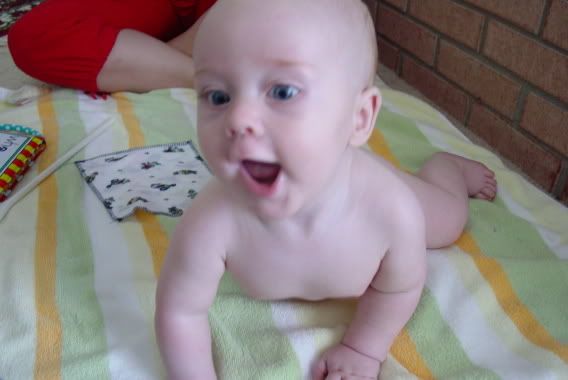 Mini-Geof (that's Geof's baby blanket and first teddy bear with Robert). It's dark... sorry... a light or flash would have woken him.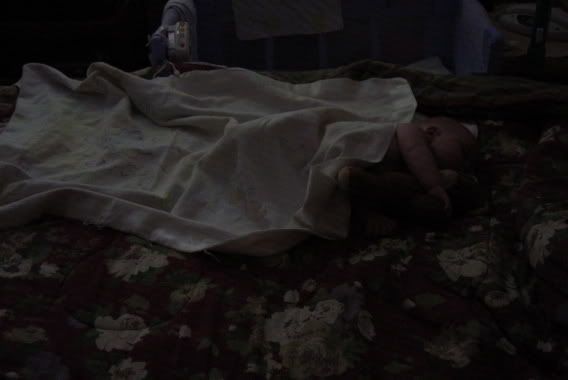 Who loves baby? Isn't it obvious?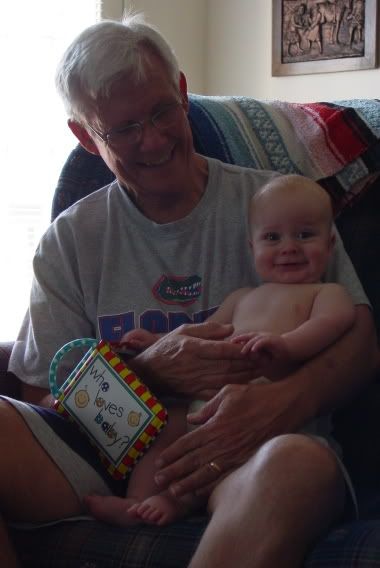 Napping with Oma before leaving Tallahassee
Oh. Hi, Mama!
Bye bye, Grandpa.