Here's some pictures that we've taken since getting home from vacation. In the "mobility series" you can get a glimpse of his goose egg mentioned in the last post.
Also, Geof has added some pictures to the family album, too - some repeats and some new... but his captions are always a hoot!
Looks thrilled with bananas, huh?
He won't fit these hooded towels much longer =(
Look at that smirk!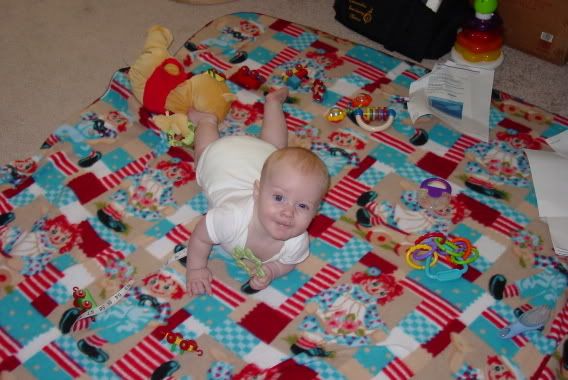 I like to play with the train set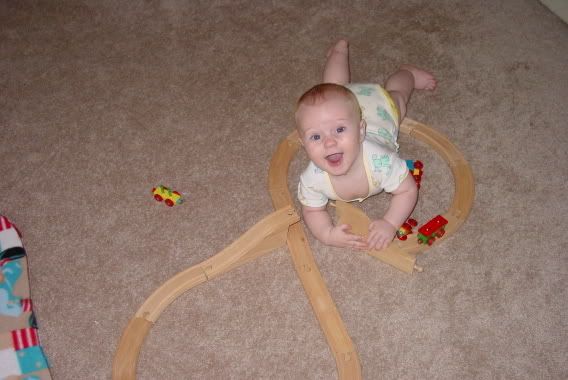 A budding pianist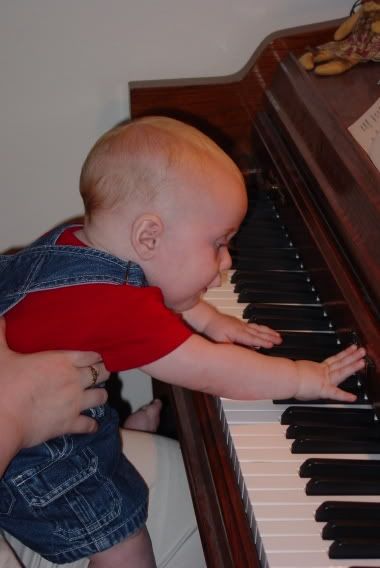 This is what I meant when I said he was delivered at Avera McKennan... they just dropped him off at the room like this...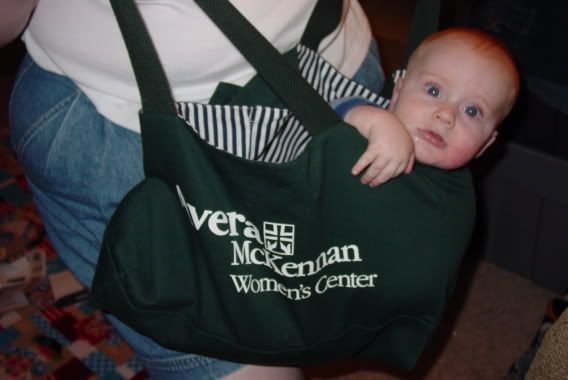 My outfit from Aunt (to-be) Brandi - I look a little silly but Mommy and Daddy love it!
Sittin' like a big boy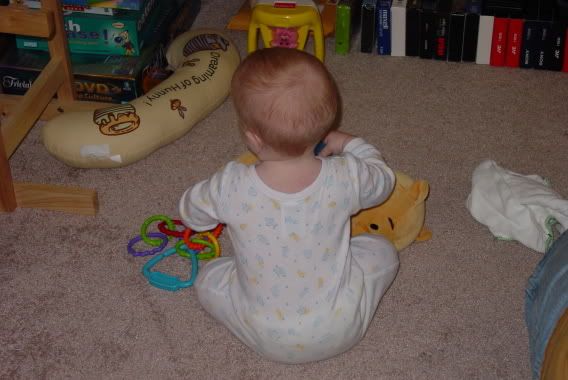 Kissy Face
Oh, the facial expressions he makes now!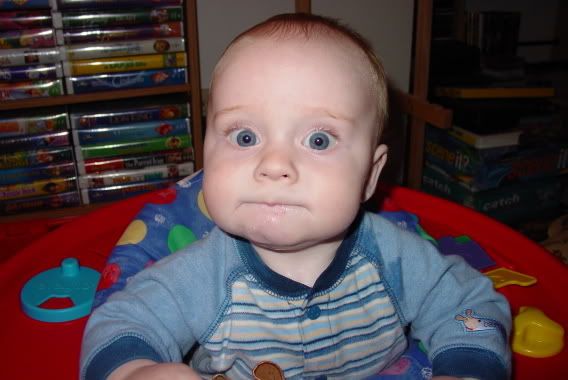 What? There was stuff IN the box? I thought the BOX was the gift!
The mobility series (the last is my favorite, speaking of facial expressions...)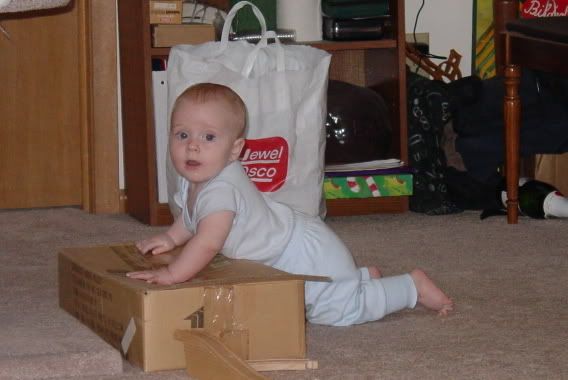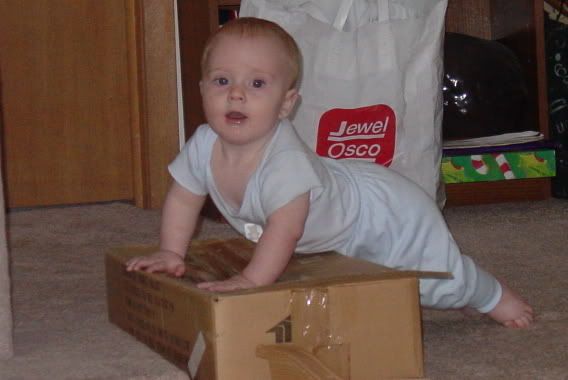 "Look into my eyeeeeees..."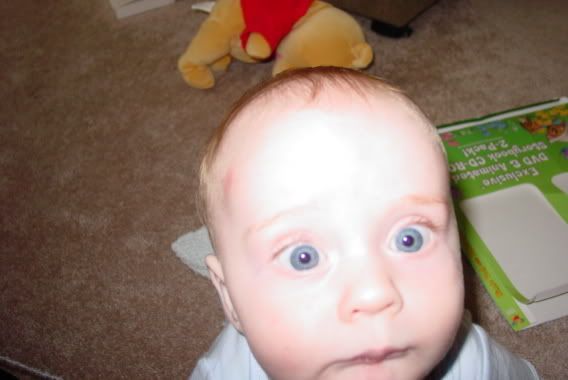 I LOVE the swing (don't worry, he had a hat on to block the sun from his eyes, I just took it off for the picture)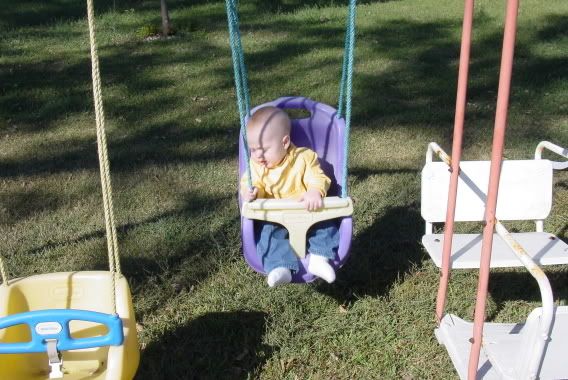 The new carrier (in the second one... look... he's sucking his thumb! I love that!)