My favorite subject...
I got a package from Oma!
What? What do YOU do with mail?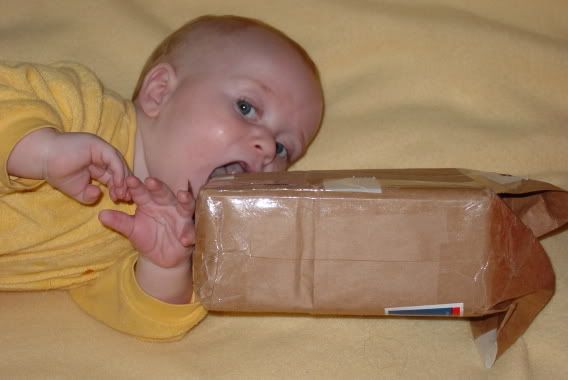 Yes! Just my size!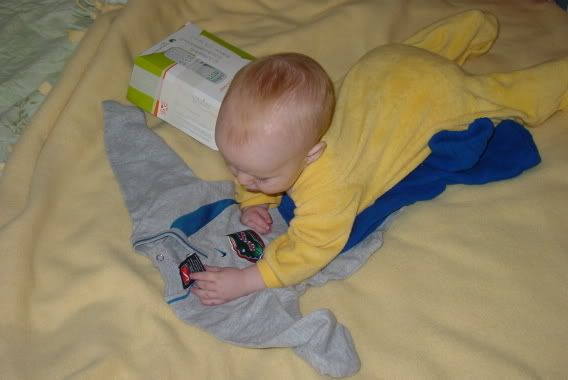 Robert reading his persuasive speech to Patches entitled, "Why you should move closer to the edge so I can grab your tail."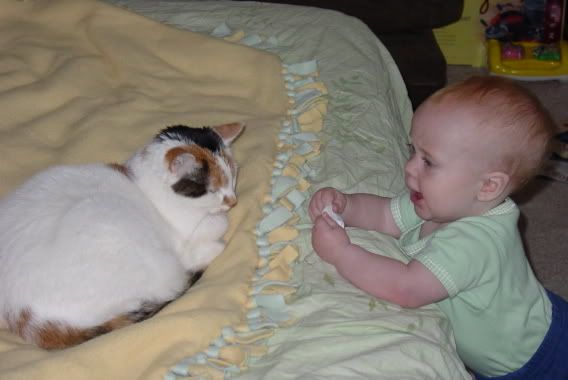 What are these things on my feet?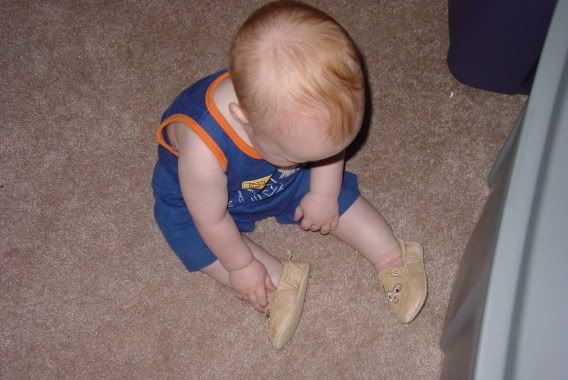 They don't make me any taller...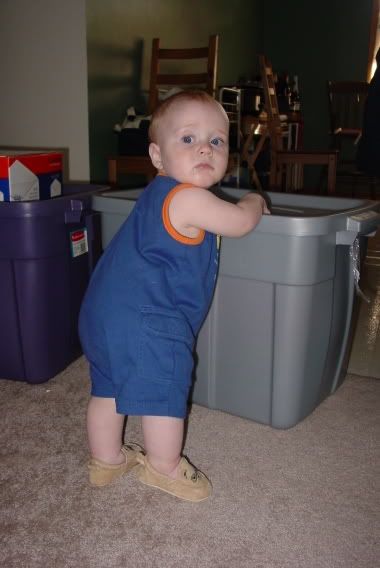 ...but they sure are cute!