Some new pictures from the last week or so.
Whatever gets him clean...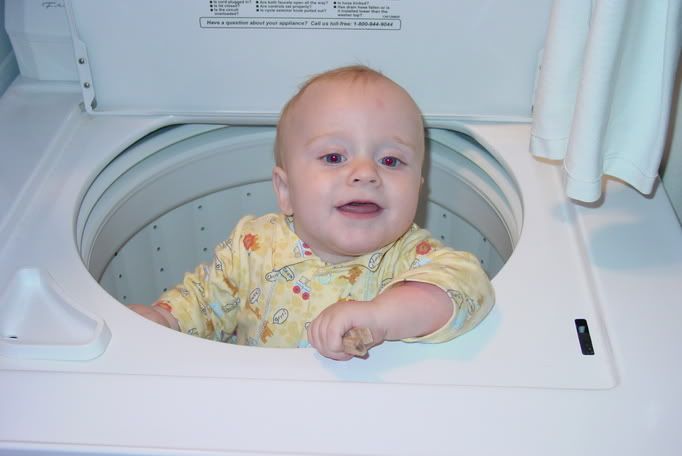 Sittin' with Daddy... suckin' my thumb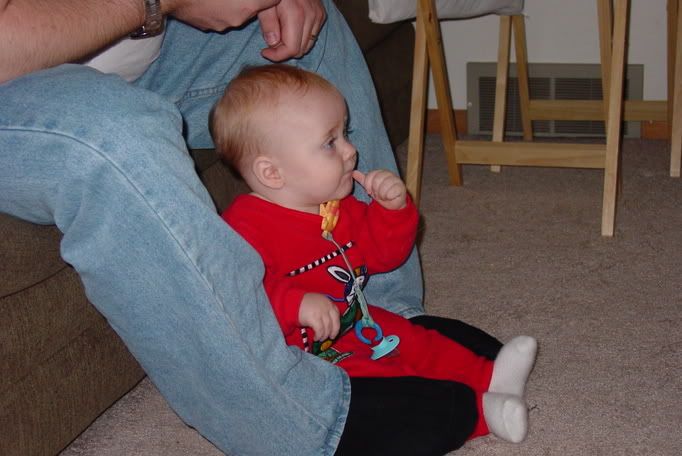 When can we go on our next trip?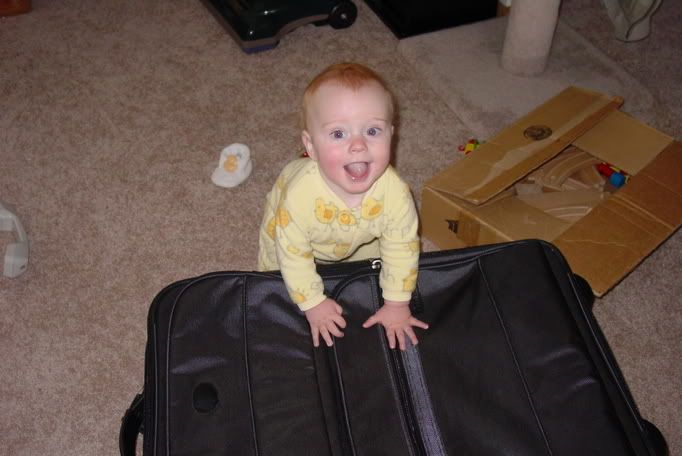 One of Robert's favorite daily (or more often if I put them back) activities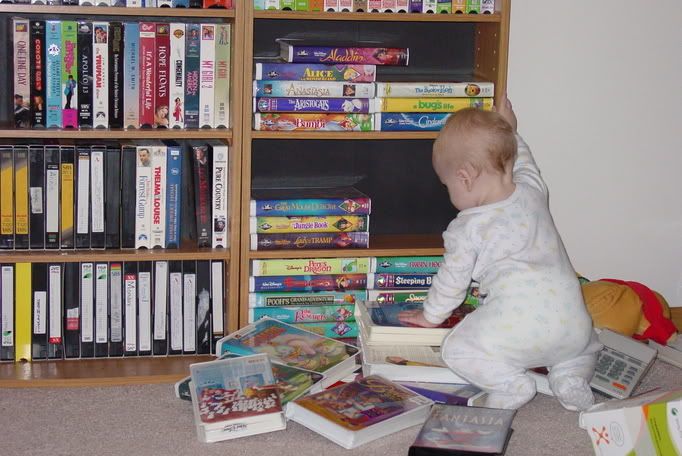 Okay, I'm bored with this now
Don't worry, mama... I'll help you clean up. I'll vacuum!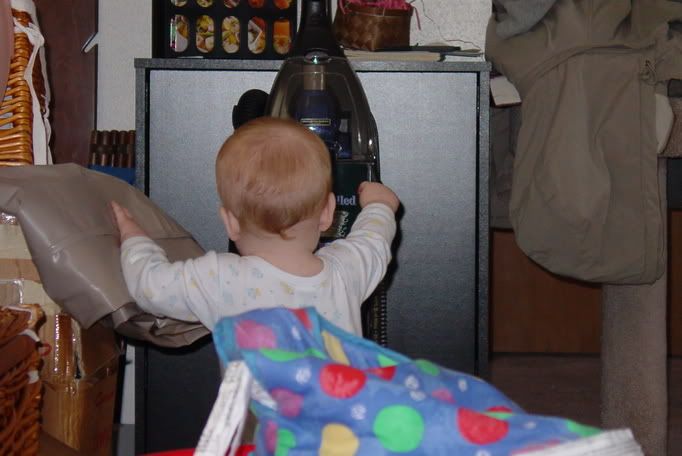 Just kidding =)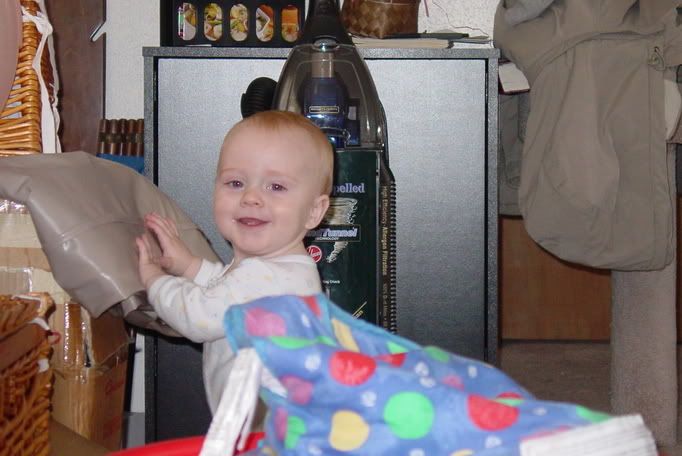 I'm ready for my close-up!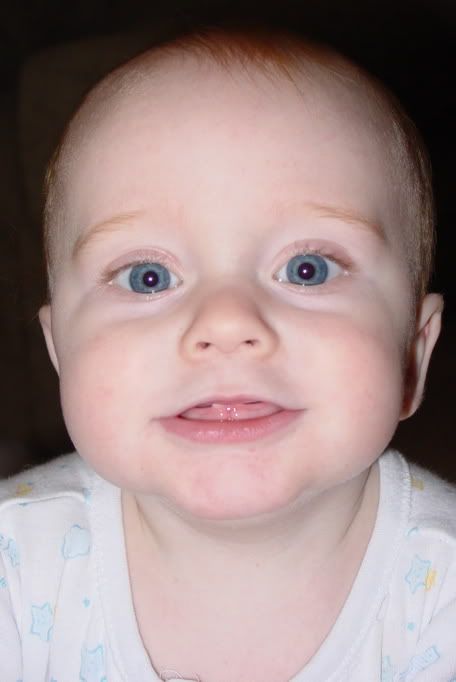 Okay, this is boring, too. But my hand... my hand is COOL!
Standing tall!
Oh no! He climbs things now, too!