We took Robert with us the other day to get our Christmas tree. He even met Santa, Frosty, one of the 8 black-nosed reindeer (Geof said it was Blitzen) and their beaver mascot and didn't freak out - wasn't sure how he would handle the costumed strangers. Here's a few pictures of his frist trip to Beaver Creek Plantation.
Even cute babies have bad hair days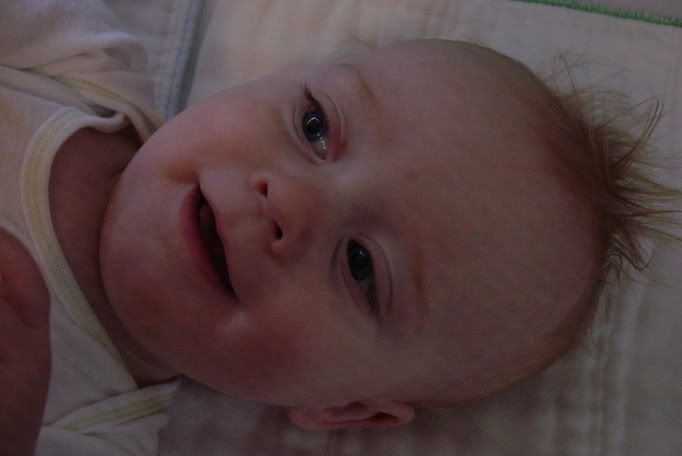 Our family at the tree farm - it was a cold and windy day!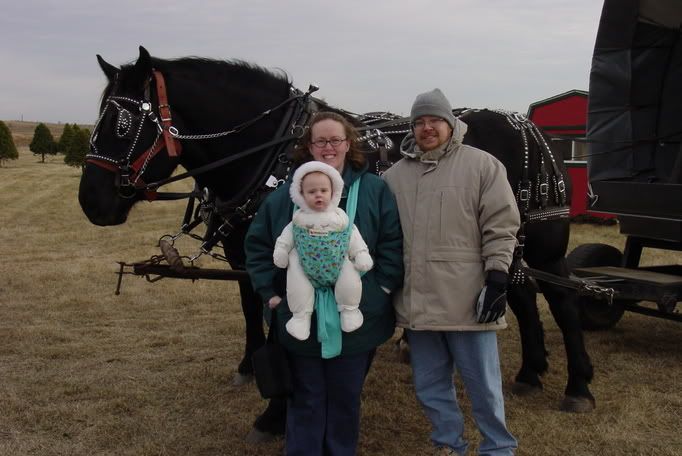 We could top this tree with a star of Bob-Bob =)
Acres and acres of trees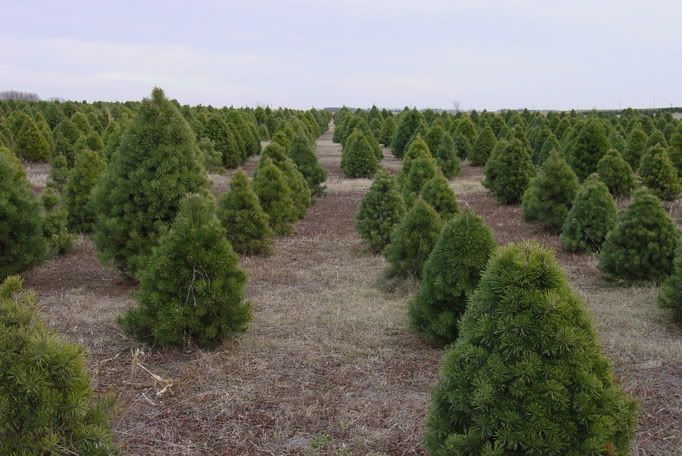 The perfect tree for us! A picture for it to remember its home forever.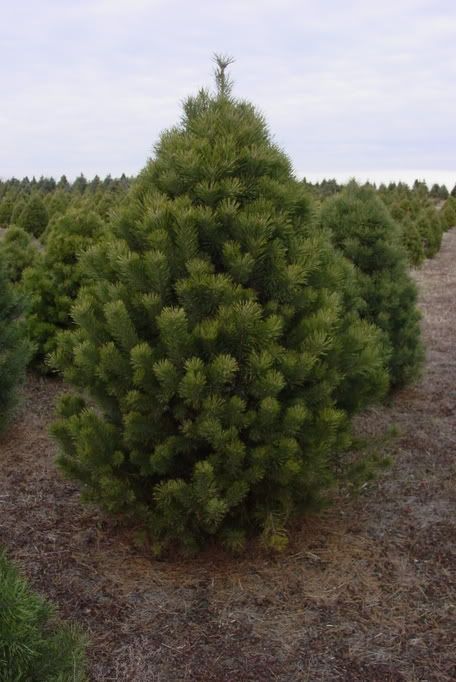 Geofy getting to work at felling the tree.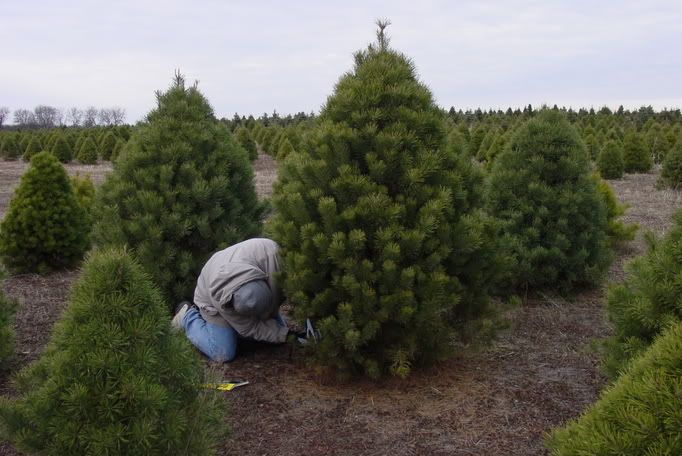 The covered wagon coming back with more families (and to claim us)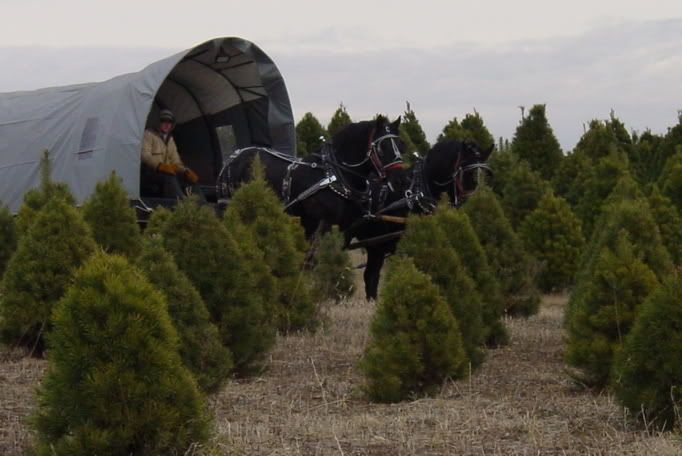 Man + saw = Merry Christmas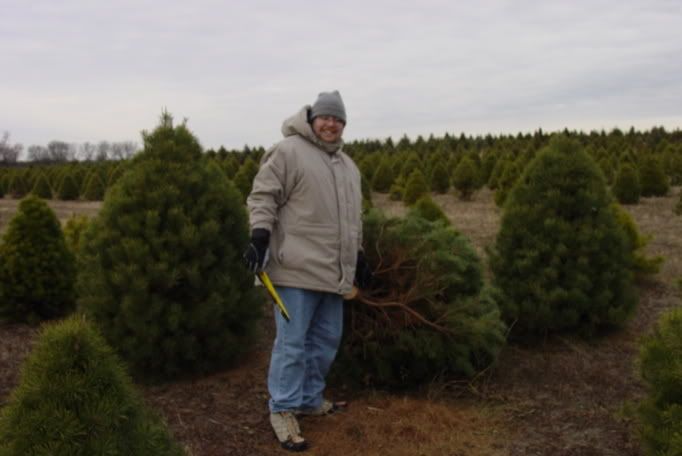 Bringing home the kill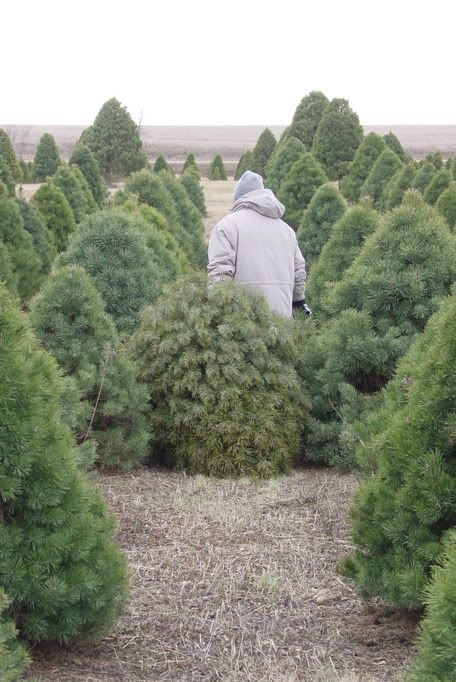 Tagging the tree so we bring the correct one home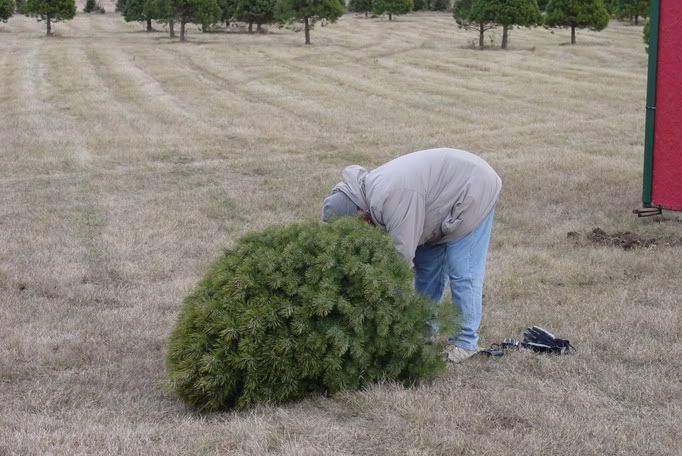 Geof warming up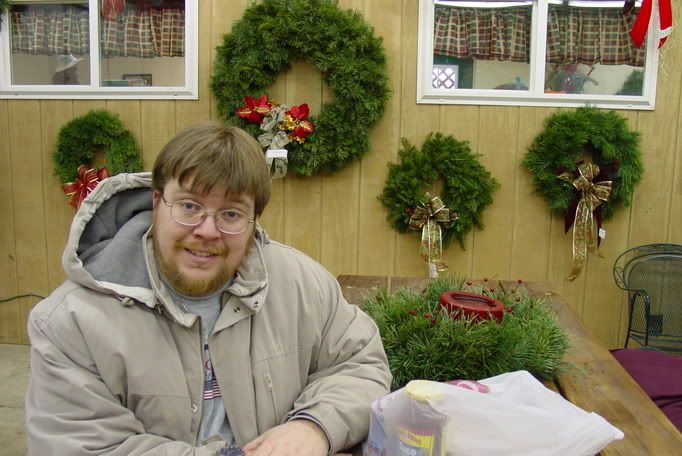 The depository for the food that goes with the "Tree Dollar Bill" (bring the coupon and a canned good and get $3 off your tree)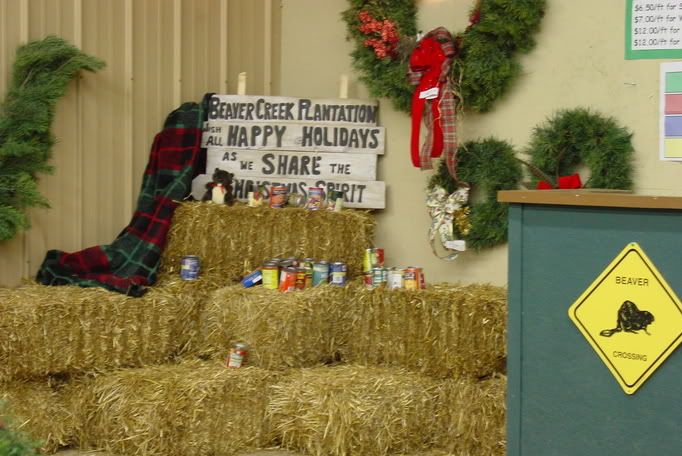 Tying her down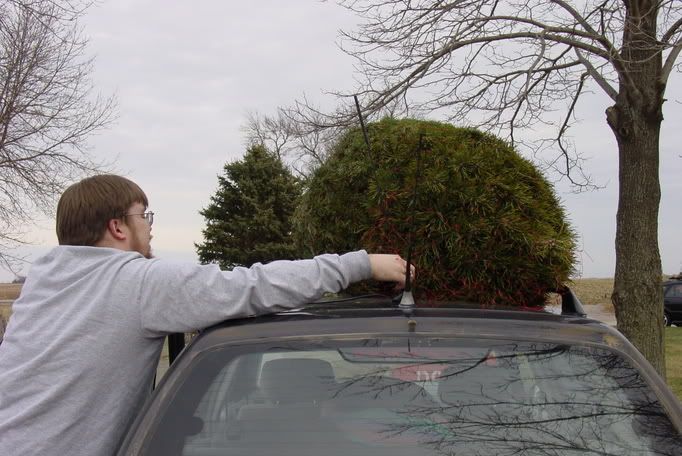 Ready to roll!!!