Let's see... Robert has 3 teeth, is cruising very well on stationery objects and cautiously on moving objects (like our legs - don't worry... we move slowly!), he LOVES peek-a-boo, still isn't too thrilled with diaper changes, is grasping the concept of opening presents and is eating more foods. So far those are:
sweet potato
carrots
sweet peas
onions (in a combo)
green beans (only tried in combo)
turkey
apples (LOVES them!)
pears (ditto)
peaches (eh... not his favorite, but okay mixed in rice cereal)
rice cereal
baby crack
veggie puffs (sweet potato or corn)
apple wagon wheels (if we break them up for him)
cheerios
He's more and more talkative as each day passes - sometimes saying things that fit in context, but we doubt he actually means them. Although, I'm pretty sure that I'm going to have to concede to dada as his first word... but we're still gonna wait on that =) We've been asking him where X is (where's dada, where's mama, where's kitty) and he will occasionally look at the being in question.
He LOVES to pull the videos and books off their shelves, and he freaks out if it even looks like I'm going to leave the room (I could do without that one).
We've been working for the last week to transition him to sleeping in his crib in his room. Some nights are more successful than others, and anytime he wakes up after 6 am, he has been going to sleep back in the bed with me.
We went to Marion's town Christmas party today. Robert was given a toy from Santa (a musical Noah's ark), and we took his picture with Santa - he did okay. There was also a door raffle for adults, boys, and girls. Neither Geof nor I won in the adult raffle, but Robert was the second name called in the boys' raffle - the first in his age group of toys to pick from. So I picked out an "activity walker" from Fisher-Price for him. It works flat, or we can lock it upright for him to balance himself behind as he walks. It has different things for him to play with on it - colorful wheels to spin, a phone dial, a mirror, and it has a tray that pulls down (doubling the walker as a toy stroller).
Here are some pictures for you from our recent big snow through visiting Santa today:
It doesn't take much for Robert to be knee-deep in snow...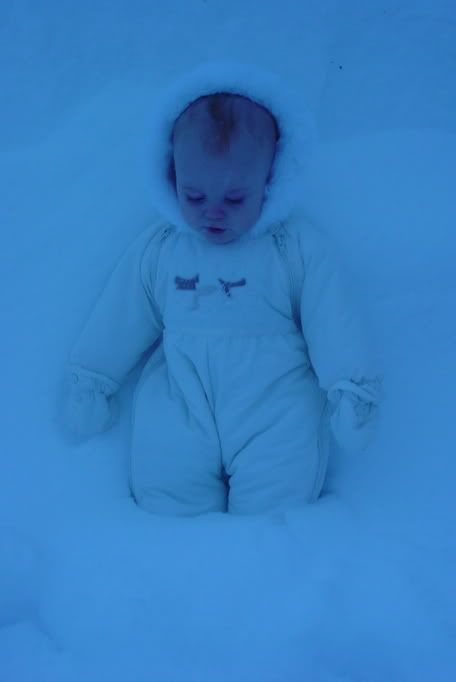 ... but here's a shot for comparison (after Geof cleared the driveway)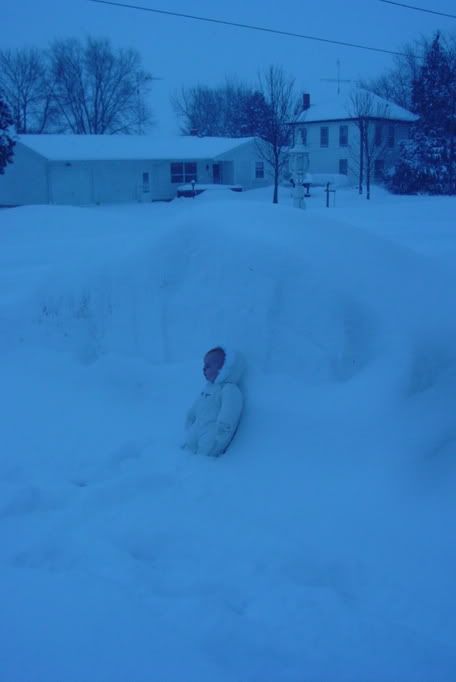 "What IS this stuff?"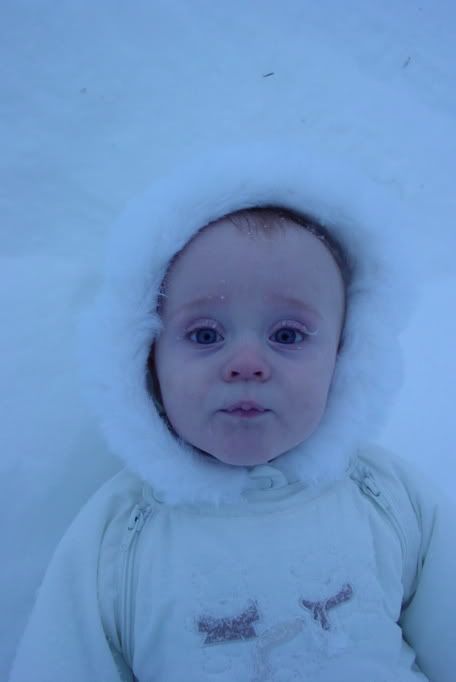 "I think I like it =)"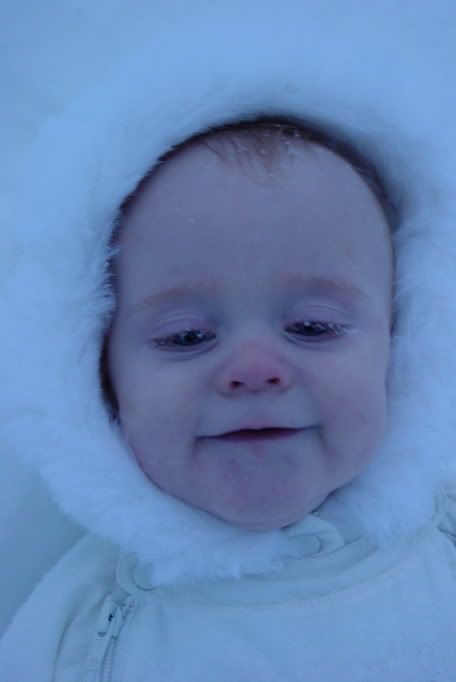 All tired out! (In all honesty, this is from a different day - but I like this picture, too =) )
"Blow in my mouth again, Daddy!"
My boys cuddling
"I like Daddy's whiskers!"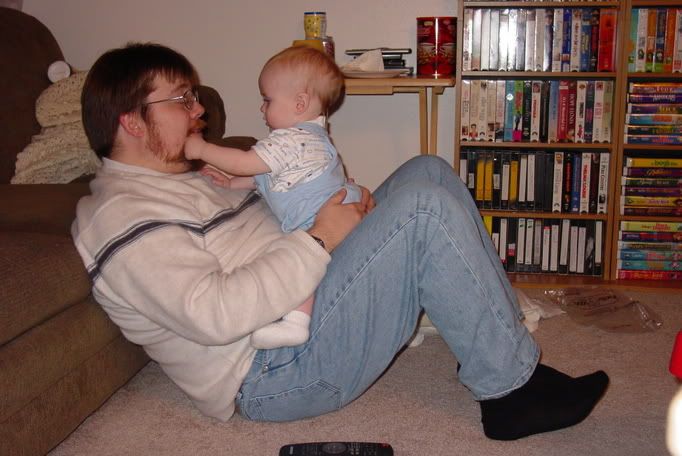 "See my teeth?"
A present from St. Nicholas (that took F-O-R-E-V-E-R to unwrap!)
"That's it! I'm sending myself to a grandparent!" (He was being such a bear that day that we probably would have let him,too!)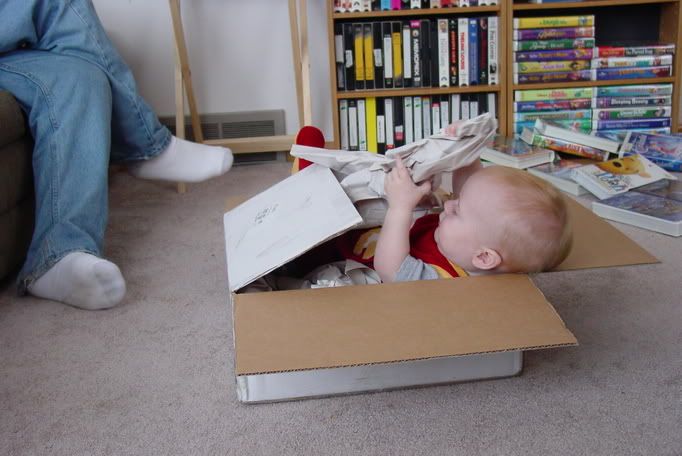 By the time I got back with my camera, he was waking up from his nap on the pew during the LWML Christmas party...
... but he was still being cute!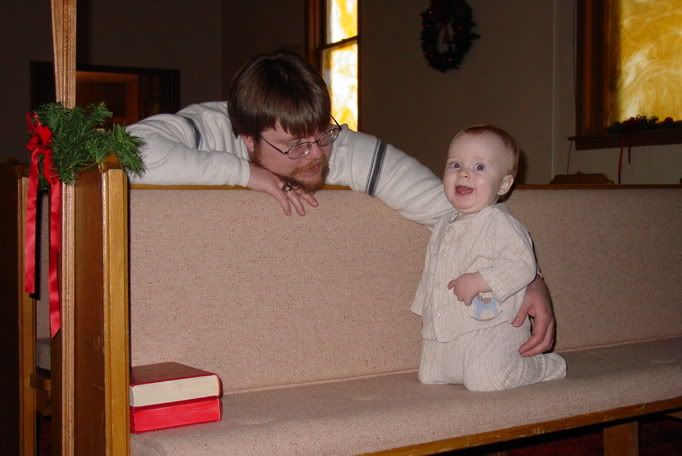 "Who are YOU?"