Robert has been experiencing developmental milestones by leaps and bounds lately. Yesterday he started "forgetting" to hold on to stuff while standing if both of his hands are full. He's making a lot more varied sounds (other syllables than "da") throughout the day, too. His fine motor skills are getting a lot better, too. He's really getting a kick out of putting things in to other things. Granted, he's not using his shape sorter for its intended purpose - he dumps the blocks out and then puts "his" soda can in and out. He carries around the orange tipped spoon (or his toothbrush) for hours at a time and just chews and chews and chews. He has figured out how to push the lever on his incrediblock to make the blocks come out, too.
He has been very "tantrumy" lately - I think I mentioned that I sewed a slip-cover pillow for his high chair. We've just been ignoring it and let it play out - I'm sure that he's just frustrated with being on the brink of so many things but not *quite* being able to do them... talk, stand, walk, feed himself.
When it comes to cruising... well... he really cruises! He does that for most of his navigating the livingroom, and he quickly drops to his knees to bridge the gaps if there's nothing to walk along. He doesn't commando crawl at all anymore.
He is also starting to eat more of what we're eating - bits of meat or veggies that we tear off for him. Tonight he ate some spiced chicken from chicken tacos!
I was just looking at a "milestone mailer" I received and noted a few more things he does... if I'm holding him where he's facing me and ask for a hug, he sometimes will lean in a little more and lay his head on my shoulder. I haven't asked for a kiss... because sometimes he will "kiss" my chin... and sometimes he'll bite it =) The mailer said that he should be able to identify some body parts - like, "Robert - where is your mouth" - but that's nowhere near happening! Even with regularly singing , "Nose, Nose, Chin" to him.
But here's what everyone really wants

Two shots of the slip-cover pillow I made for the high chair - to prevent concussions during his fits.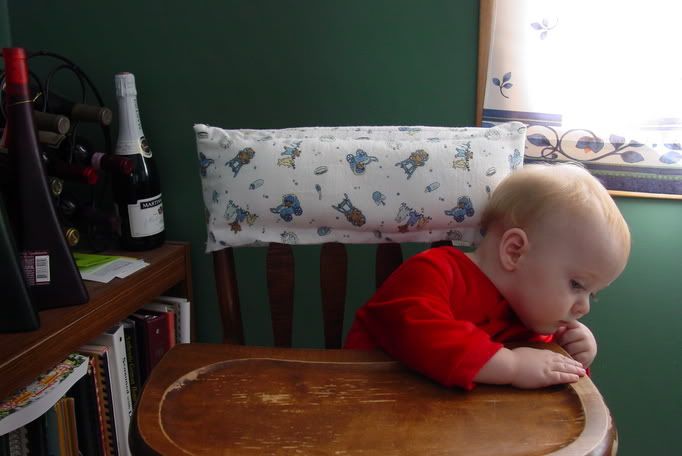 This is from a couple days ago... showing off his getting in trouble climbing skills



"Helping" Daddy make Spaetzle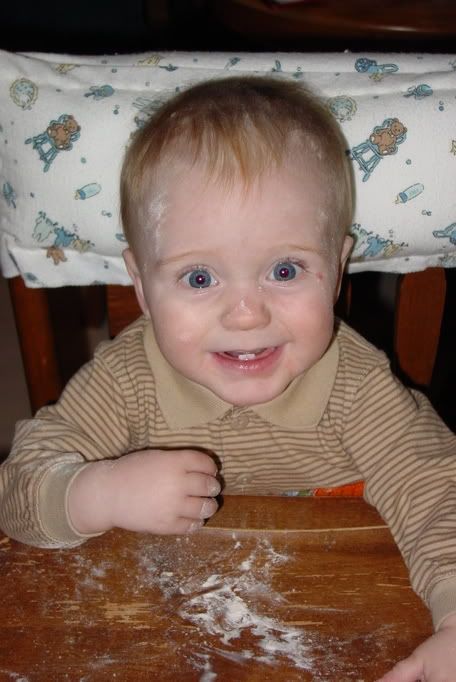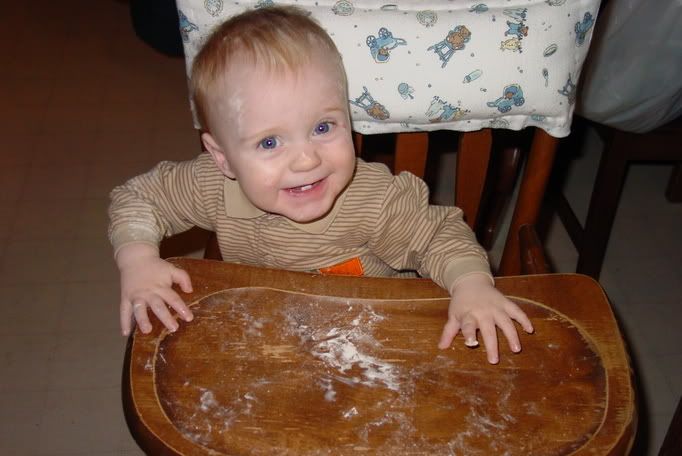 Look at all those teeth!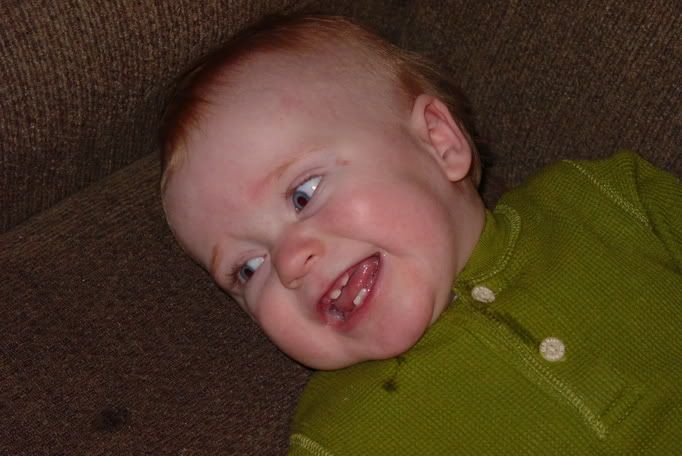 What have we here?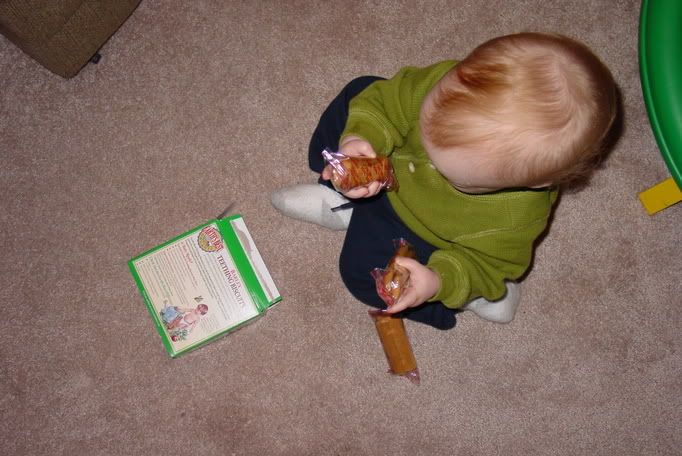 Teething Biscuits!!!!



"No, I won't share with you..."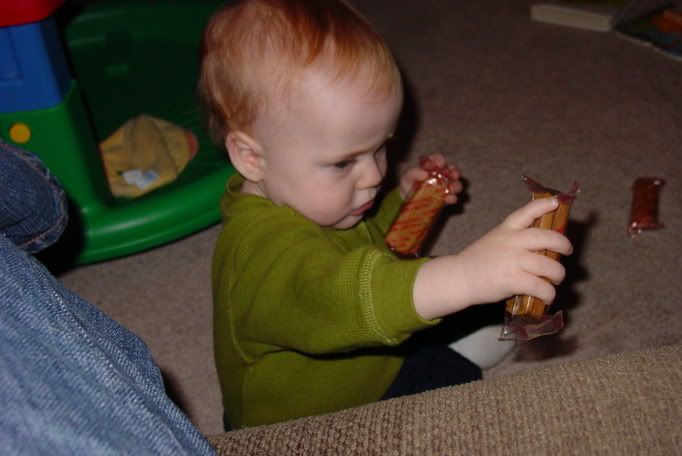 "... but I, Mr. Suave, will share with the ladies."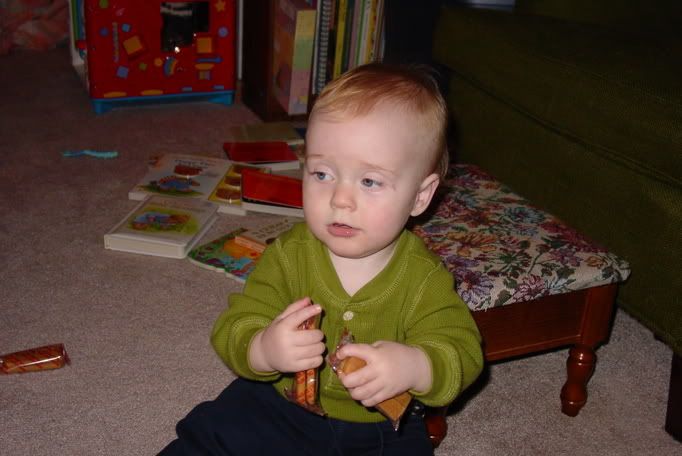 And the hair shots. You can't see as well in the picture, but he definitely has some curls. It's getting a little long for my tastes, but I want it to grow long enough so that I can get a good lock for his baby book... then we'll keep it short after that.