Here's some pictures from here recently
Pulling all the toys out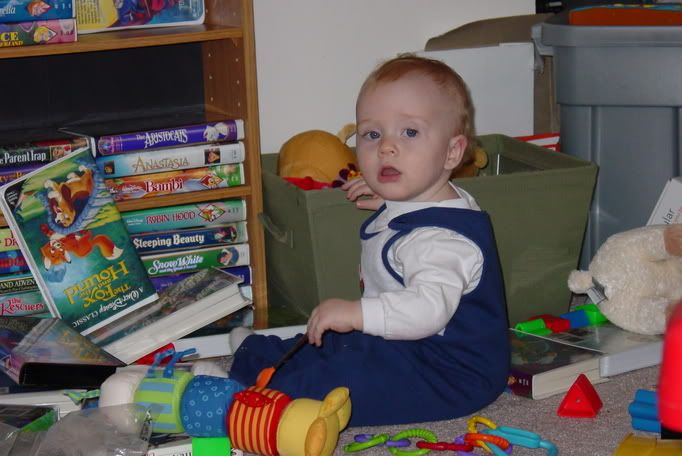 Wait, I wanna see the camera!
I love this picture
Learning to feed himself
Going for a ride on Daddy
Look how big he has gotten!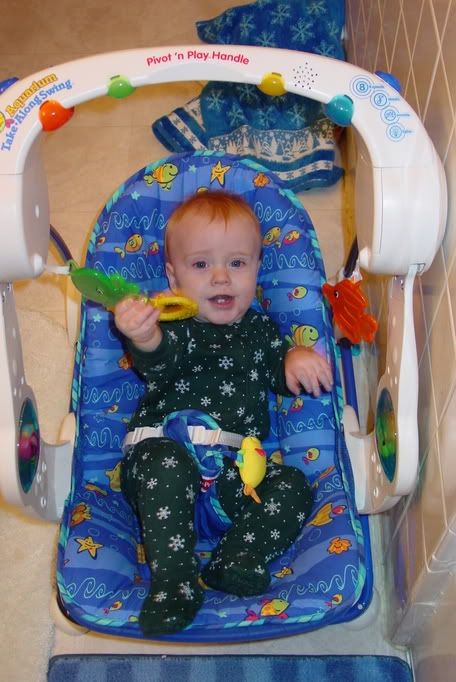 (For comparison)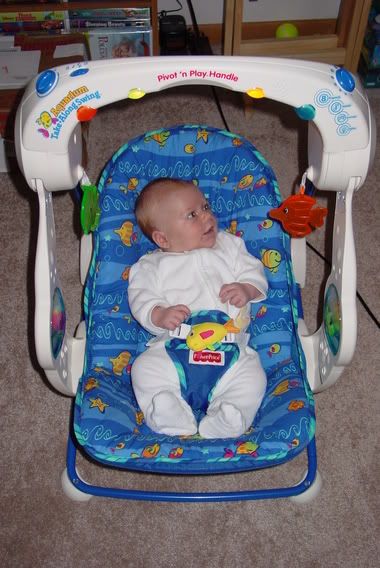 Learning to knit...
Wait... where's my yarn?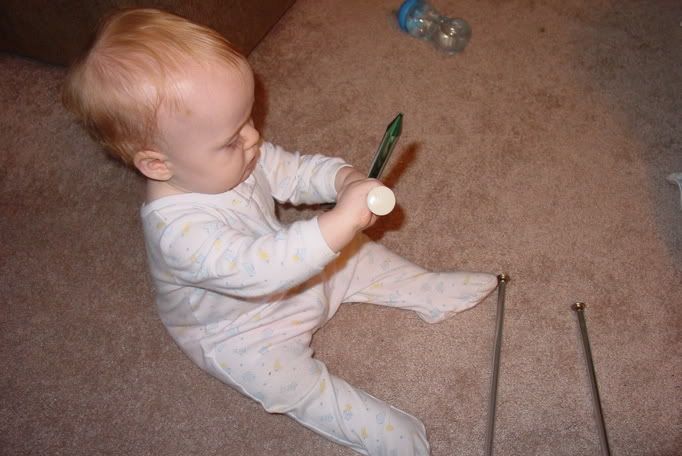 He was standing there holding the remote - then they both fell =)
He loves pretending his stacking cups are drinking cups!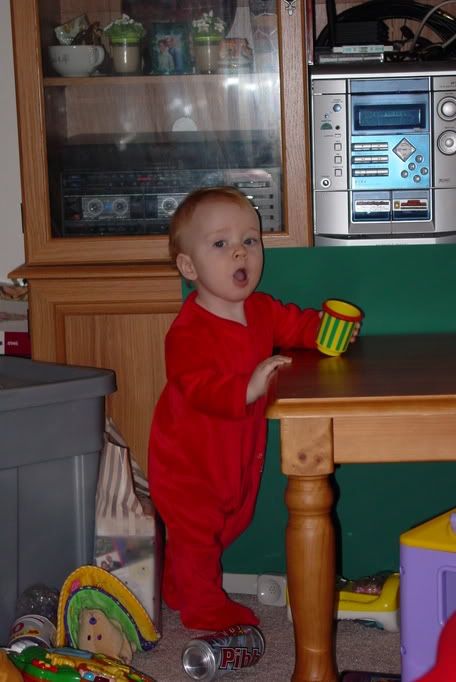 Sitting in the toy
bin
boat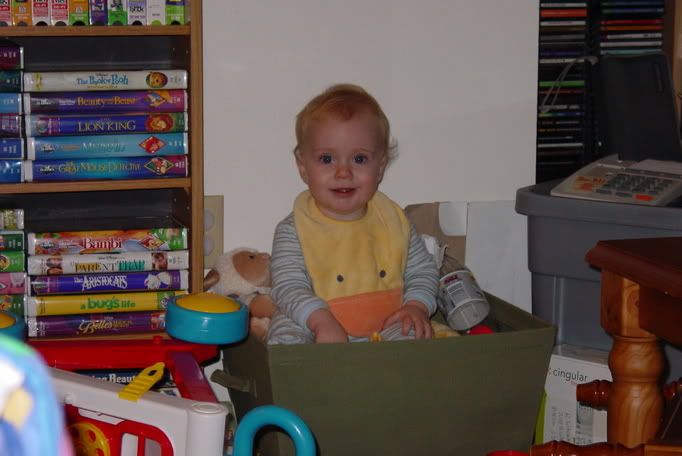 A happy moment this morning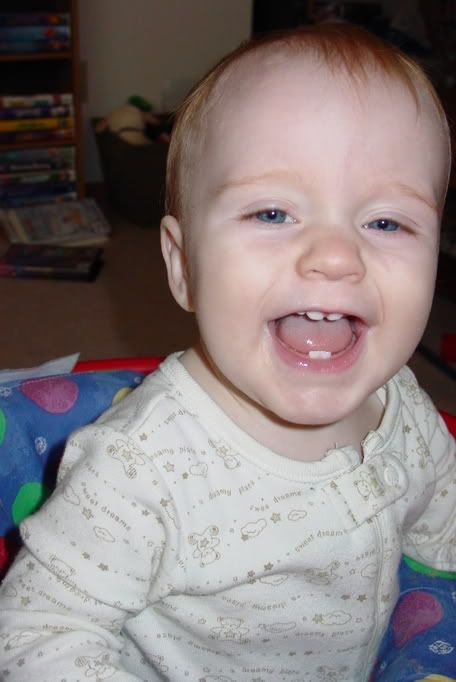 This one needs to be an icon... what would you caption it?