Here are the photos from Robert's birthday.
(Dial-up beware - there are 28 photos below)
First, a few days before... his shoes from Jeney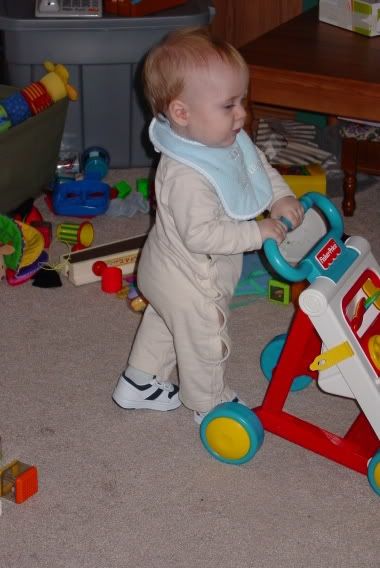 If he can get in it, he likes to sit in it
The day the Robert's rocking horse came (his birthday present from Busia - my mom)
What do I do with this thing?
Hey, I kinda like it!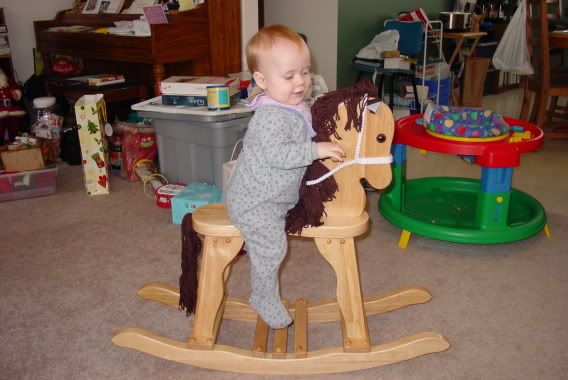 The thank-you cup cakes for our doctor's offices and the hospital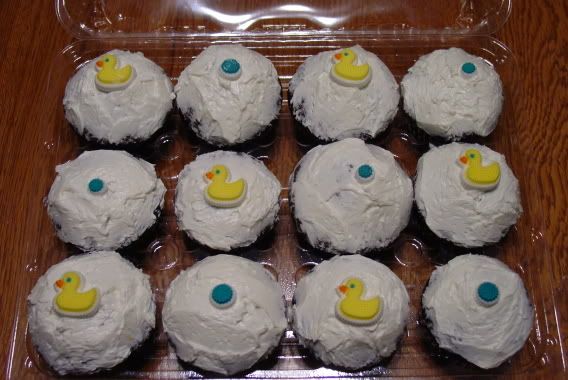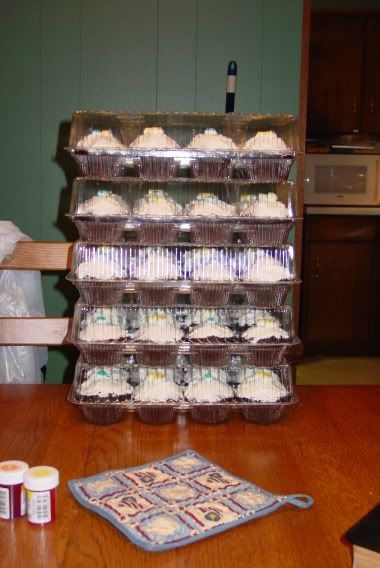 The ducky cake
(On his real birthday - 2/10)
Fun with wrapping paper and envelopes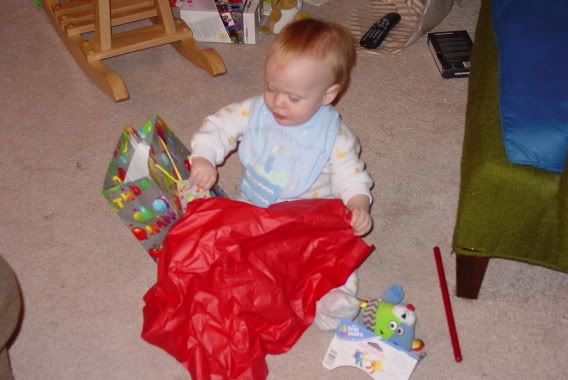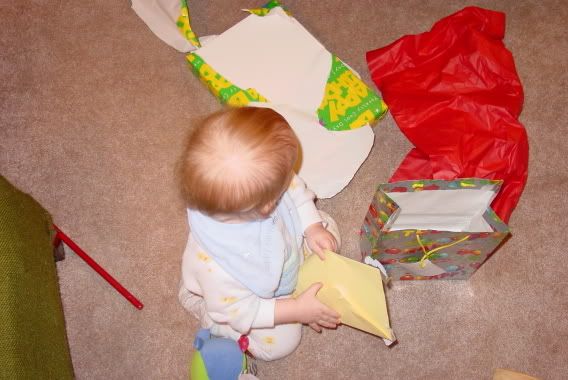 I admit - I stuck the paper on his head =)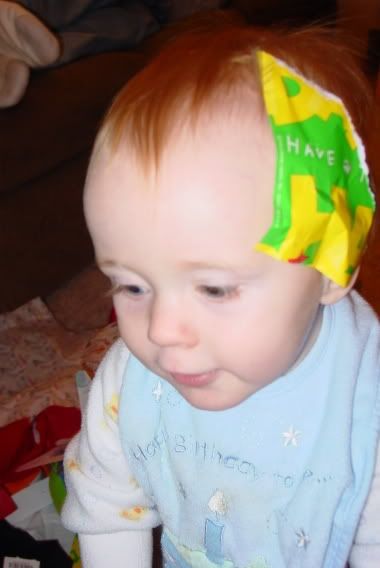 A book he got from Aunt Joyce that had a stuffed snowman on the front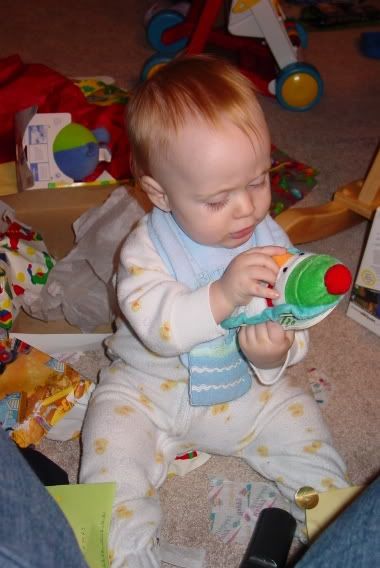 ... that he immediately had to try to eat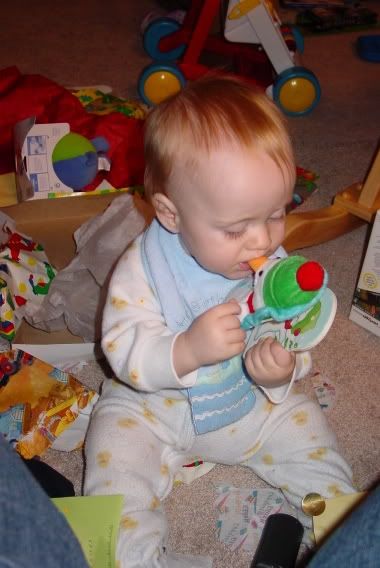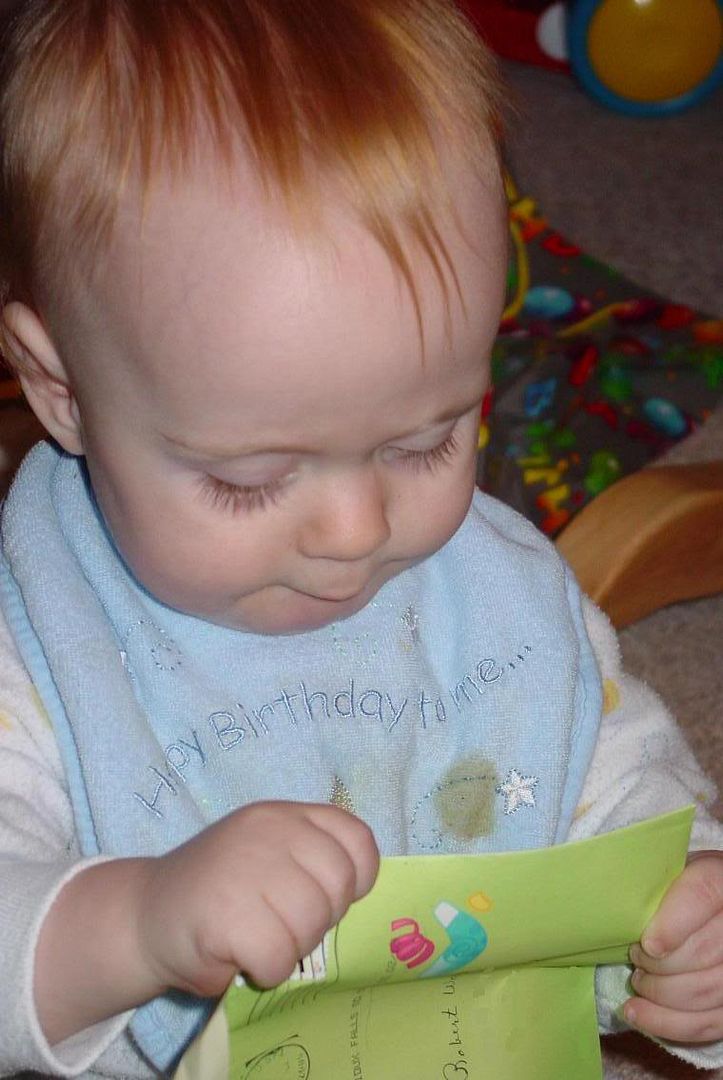 (The day of the party 2/11)
Some of our party guests. This is Josh - playing the role of a duck with the party hat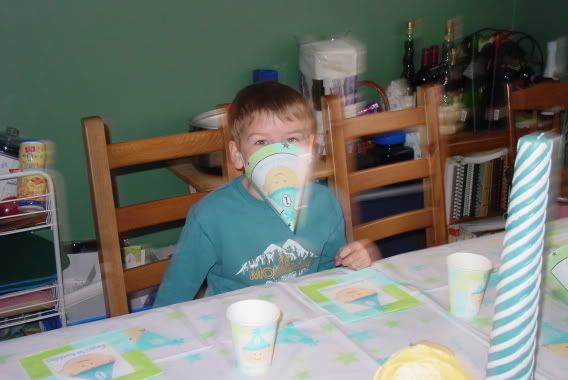 And this is Hannah - proudly showing off her party hat that she put on all by herself!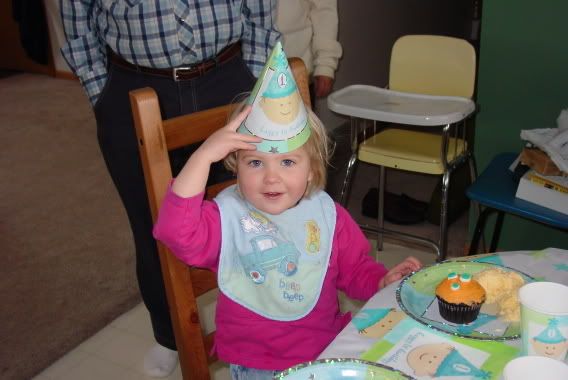 Finally, the Birthday Boy himself! I tell you, my son is a genius (who doesn't think there kid is). But seriously, we put his cupcake on his tray the "right" way, and it kept slipping around. So he picked it up and flipped it over frosting side down to stick it in place. At first I thought it just fell over, so I righted it. But he looked at me, picked it back up and stuck it to his tray. He continued to eat it bottom up!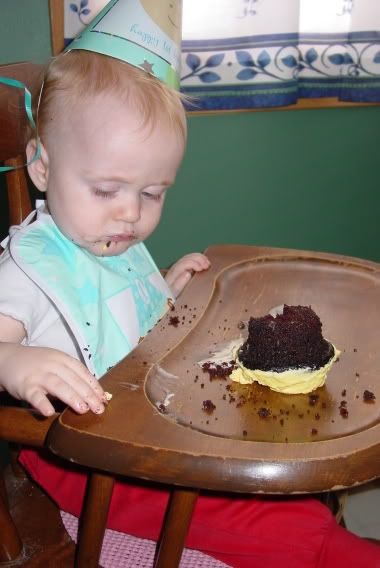 Daddy helped him get messy because he wasn't doing it fast enough (we literally have a 30 minute video of Robert eating his cupcake crumb by crumb... and lots of interesting conversation going on in the background).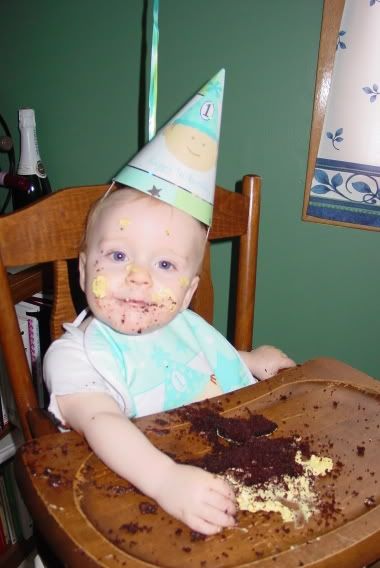 Josh wanted to climb in the crib with the now-clean Robert (Hannah had already been in there but I didn't get pictures). Robert went right for his mouth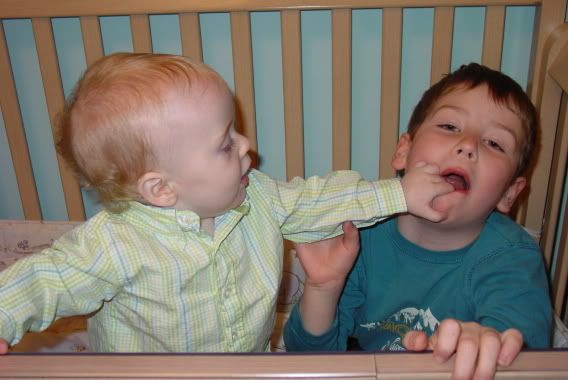 ... and Josh got him back by blowing his hair straight up!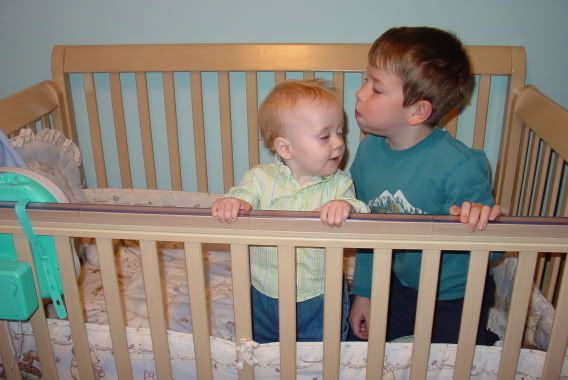 He was already tired after the big day, but I had wanted to get pictures of him on his rocking horse. However, he wasn't happy to be there at the time.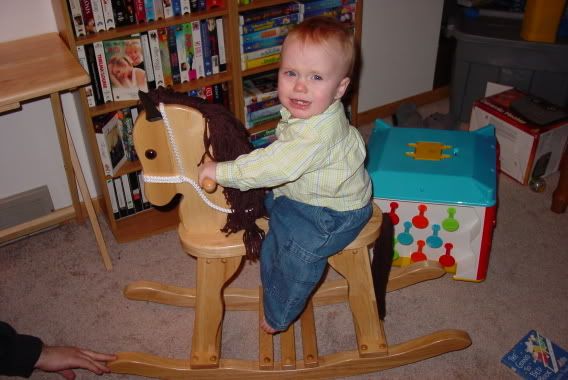 Really. Not. Happy.
The "taggie-like" blanket I made him (the fleece is about 12 inches square)
And this morning - us having fun with a balloon, static electricity, and Bob-Bob