Having an Oreo (okay, Newman-O) on his 15 month "birthday"
Our little stud on Easter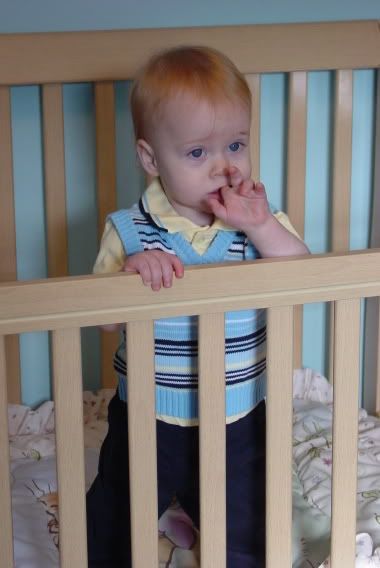 Robert looking in on a sleeping Hannah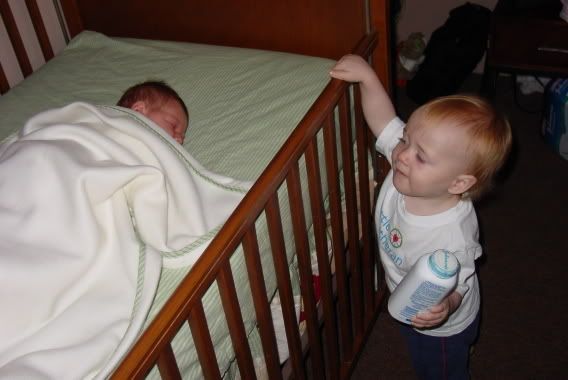 Ali and baby Hannah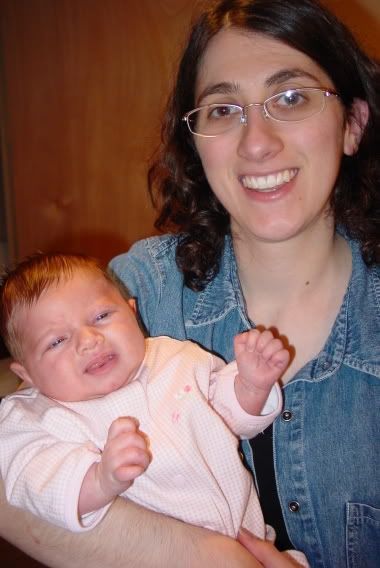 My high school homeroom advisor, Whipp Johnson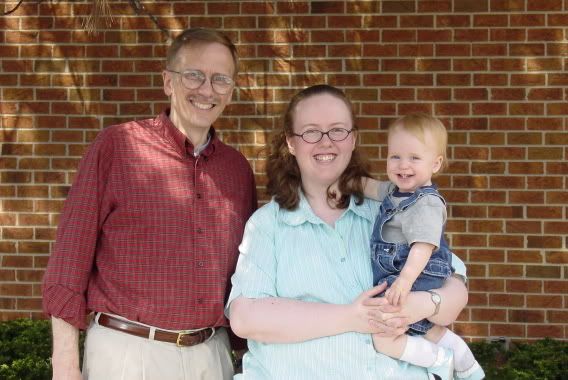 Now we have pictures from the park with my friend, Amanda, and her daughter, Sage.
Me putting Robert on the slide (which he LOVED)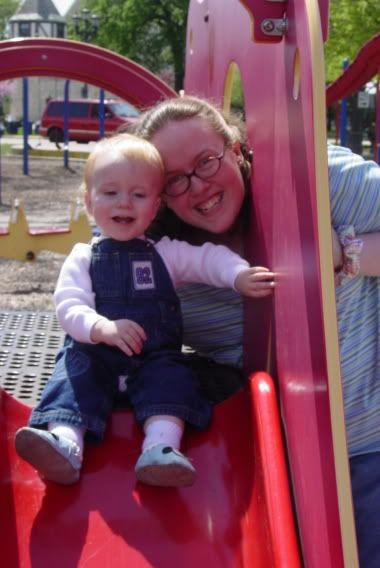 Amanda, Sage, Robert and me
Sage went to give Robert a hug (or a kiss, I don't remember...) - and Robert lost his balance and fell face-first in the wood chips. He cried for a couple seconds, but poor Sage was so upset that she was in trouble that she was clinging to mom long after Robert was playing again!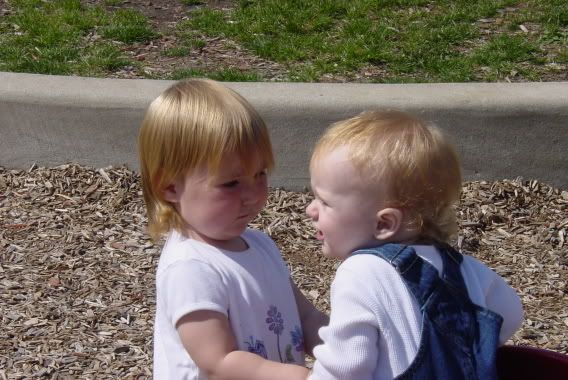 Robert and Geof on the teeter-totter
Robert playing at my mom's feet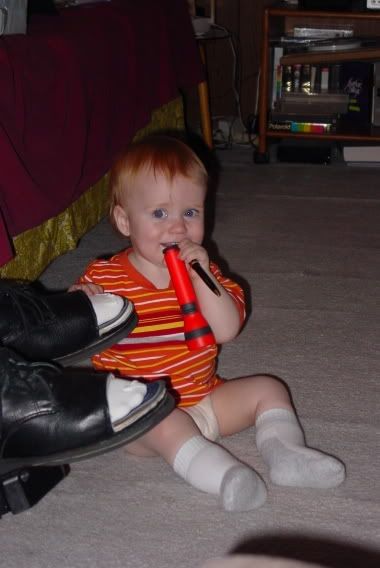 Robert and his Busia (my mom)
At Falls Park in Sioux Falls
Robert pointing out something fascinating to a baby
Our close up
Having a blast on Daddy's shoulders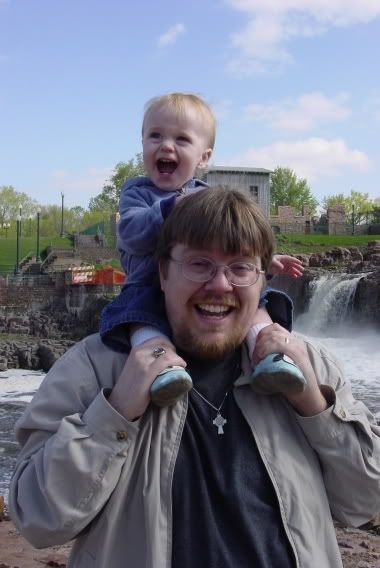 Walking with Daddy