Robert got his first big boy haircut today.
Here's a last look at the curls - taken a few weeks ago (May 14th)
"I'm a big boy... I can sit by myself, thankyouverymuch!"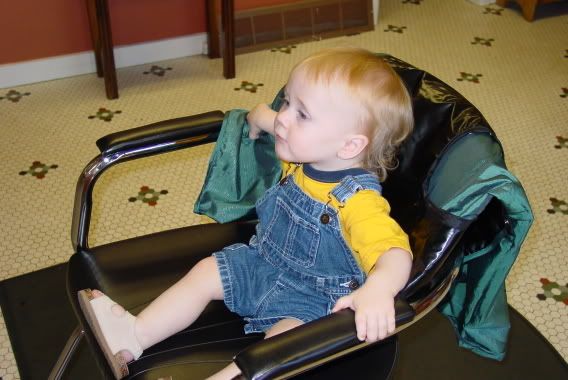 Getting ready with the kiddo cape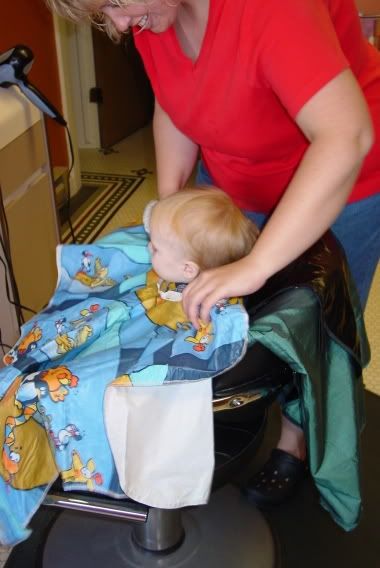 Look at those curls (for the last time)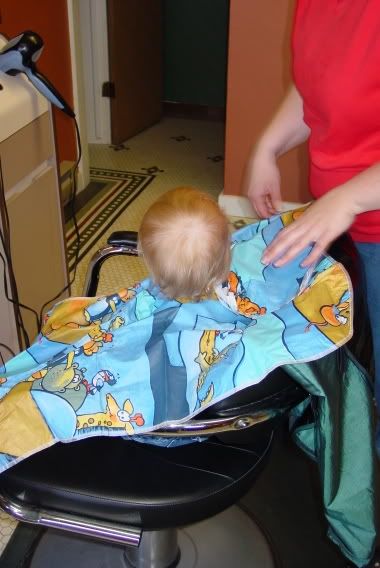 The first snip - "Hey - whatch doing up there?"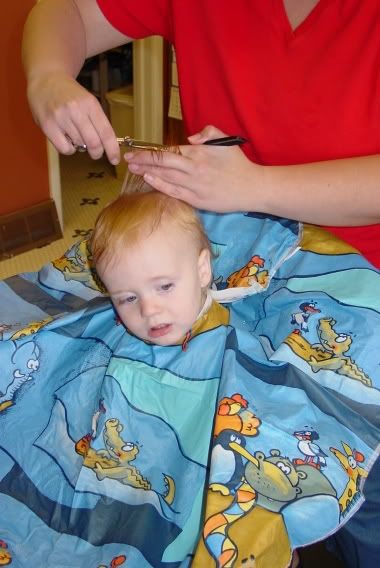 Getting the back
Final touches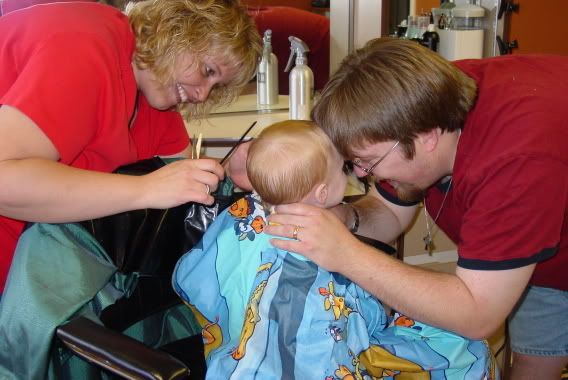 Look at all that hair!
Ta-da!
Robert in action again...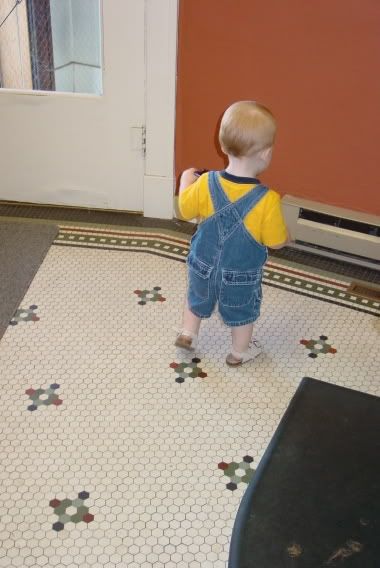 "I'm ready to go, Mama... and I'm driving!"