I see we never changed the poll from last year. Good thing, I guess, since we recycled last year's costume this year!
There are also a couple pictures from last week's pumpkin picking...
Robert picking a pumpkin - from the very few that were left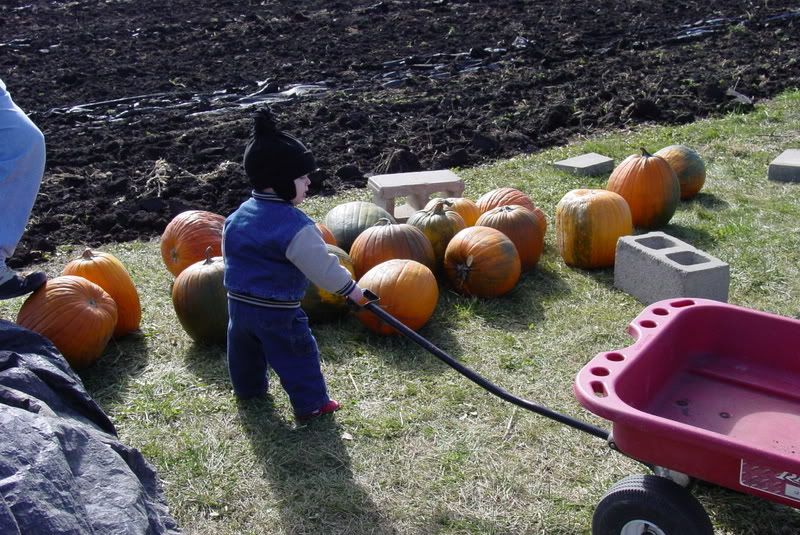 Sitting in the wagon with his find
Getting a ride back with pumpkin - thanks, Dada!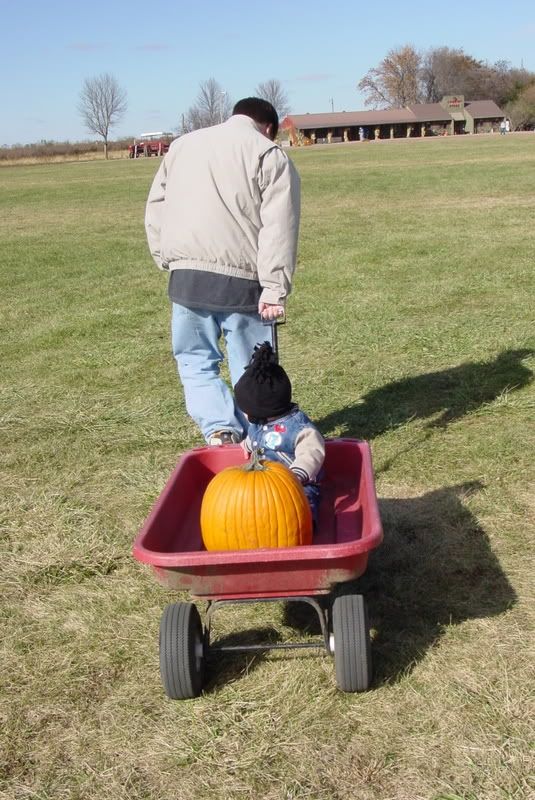 Both kids dressed up tonight!
Trick-or-treat!