Robert's new favorite thing is for me to take his picture and then say "Bauh-Bauh" (Bob-Bob) over and over until you show him the picture on the back.
The best smile an active toddler could muster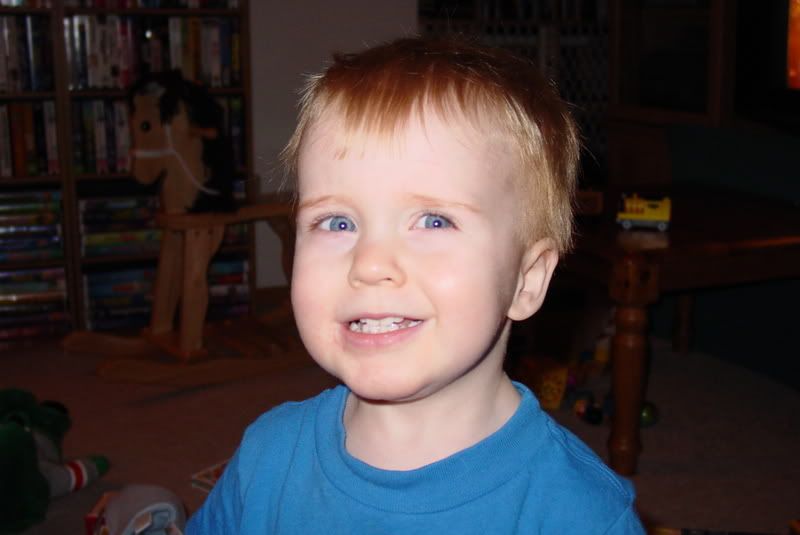 Sauntering up to the "bar" for more juice





PJs from Great Aunt Joyce for Christmas





Playing trucks with Daddy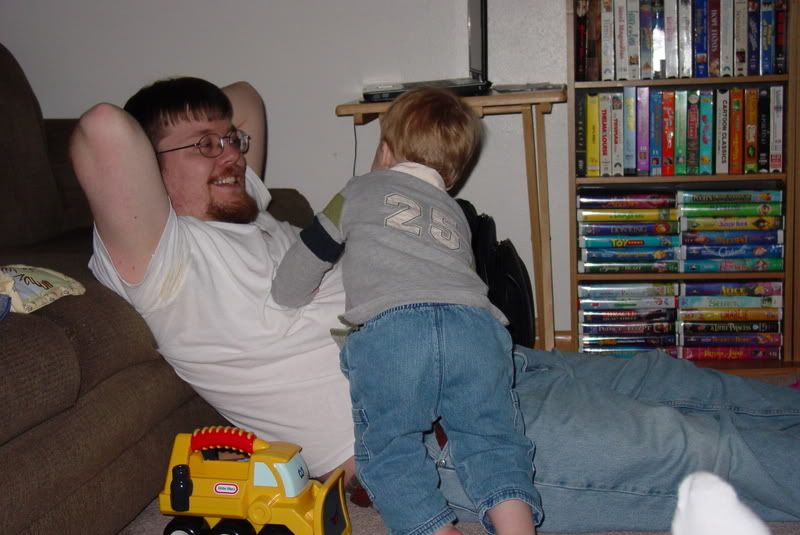 Eating a puzzle piece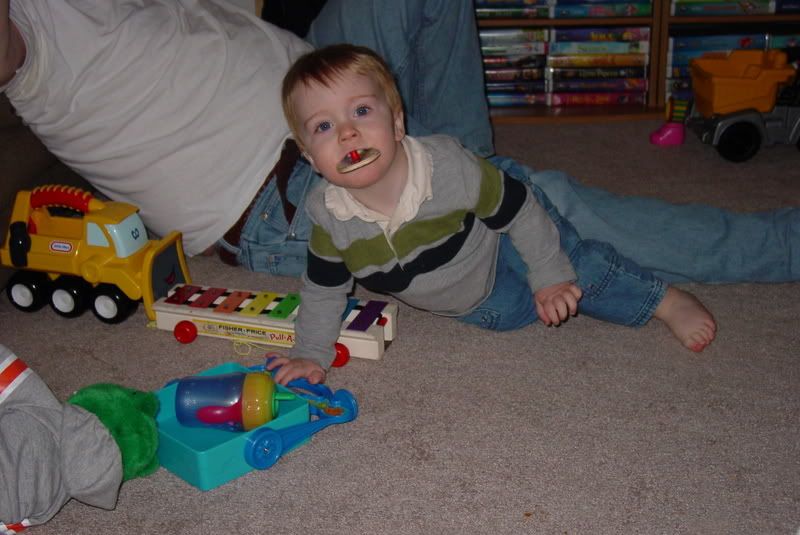 Transfixed by the television (another infomercial junky in the making?)





CRASH!!!!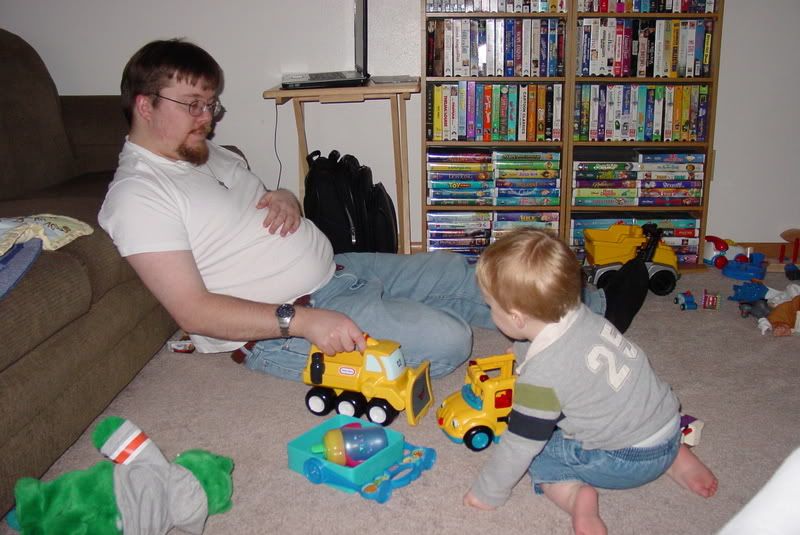 The pointing game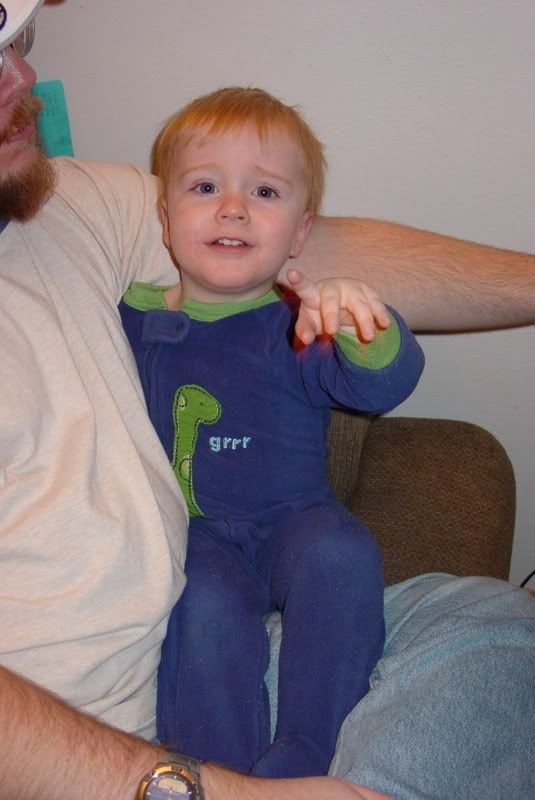 OMA!!!!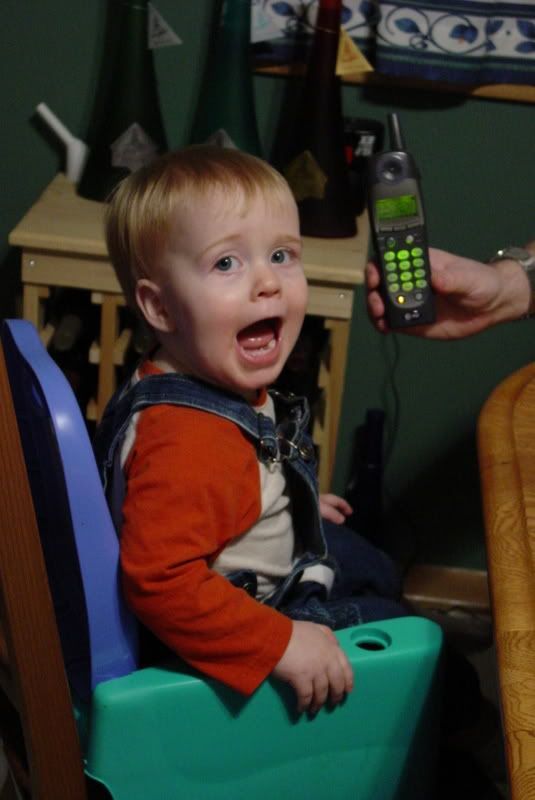 What mess?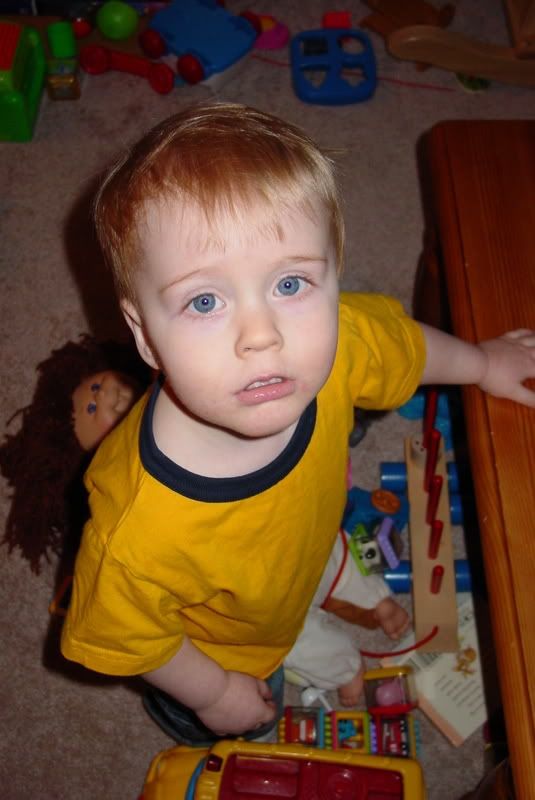 Puzzle time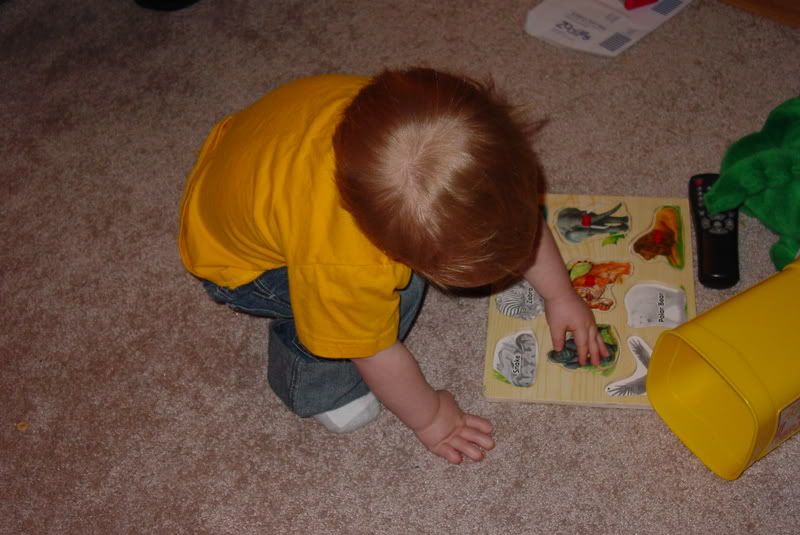 Wearing Mikki's bunny hat





More fun with bubbles in the tub





And oatmeal can be just as much fun





I love this picture!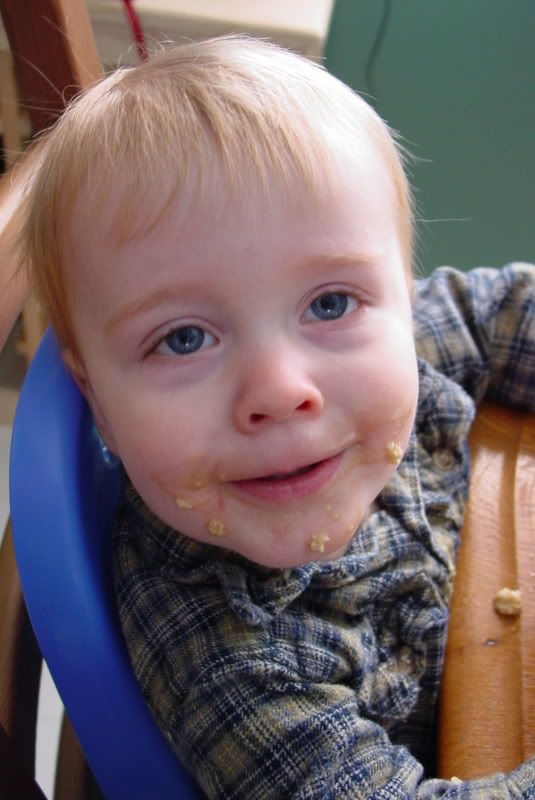 Big blue eyes =)