I realized that I never posted about Robert's well-baby visit. He's in great health. 26 pounds, 33 inches tall, pulse between 104-108. The doctor said he was doing really well - perfect =) I asked about his toe nail that he ripped off (and never complained about). She said it's hard to tell... it may grow back fine over time or it may stay kinda odd. But other than that, nothing to even really discuss. He's about 50th percentile for weight, and while I don't remember the percentile, his height was right on *his* curve.
Nurse Kathy said he should have a vocabulary of at least 20 words... sooooo not a problem! I have to sit down and make a catagorical list of everything he says. He's going through another language explosion right now where it changes (for the better) over the course of hours. Example: Apple sauce used to be "sauce." He had some for dinner on Wednesday, first calling it sauce, asking for seconds as "aah sauce," then asking for "ah-poh sauce" for breakfast the next morning!
Here are a few more photos:
Blurry toddler action. Please note: we weren't going anywhere, he just wanted his coat... and floppy hat... and one mitten... and a maraca and wrapping paper tube... and no socks.
Home from the store
Robert listening attentively to everything Mikki says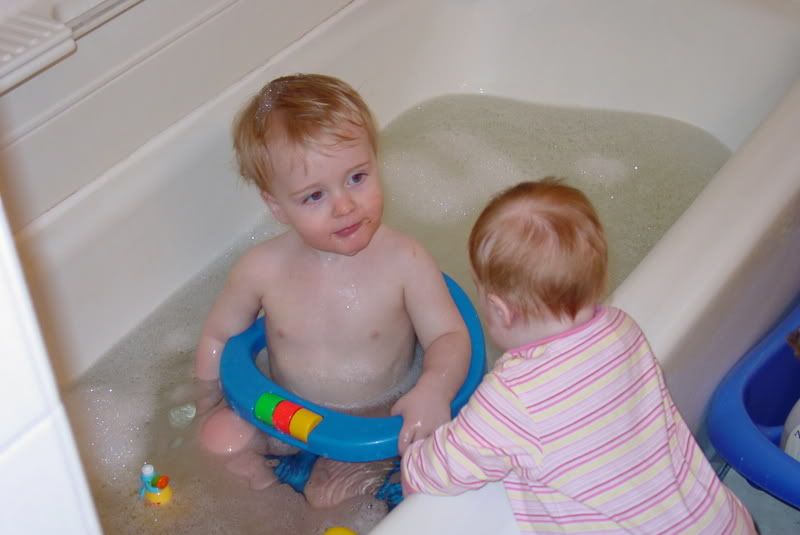 Two redheads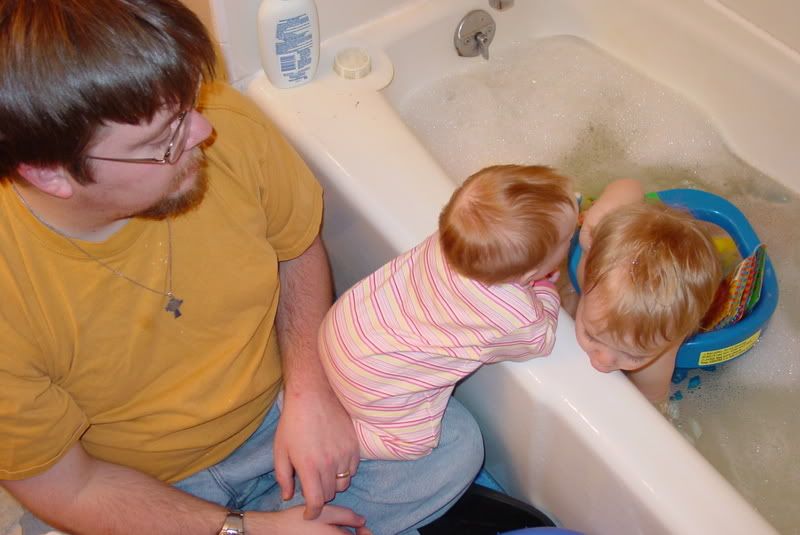 Washing Mikki's face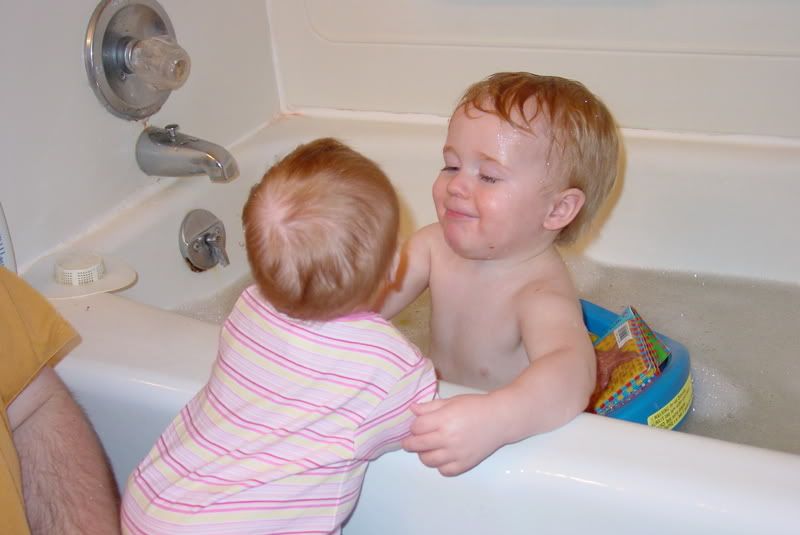 Loving on his sister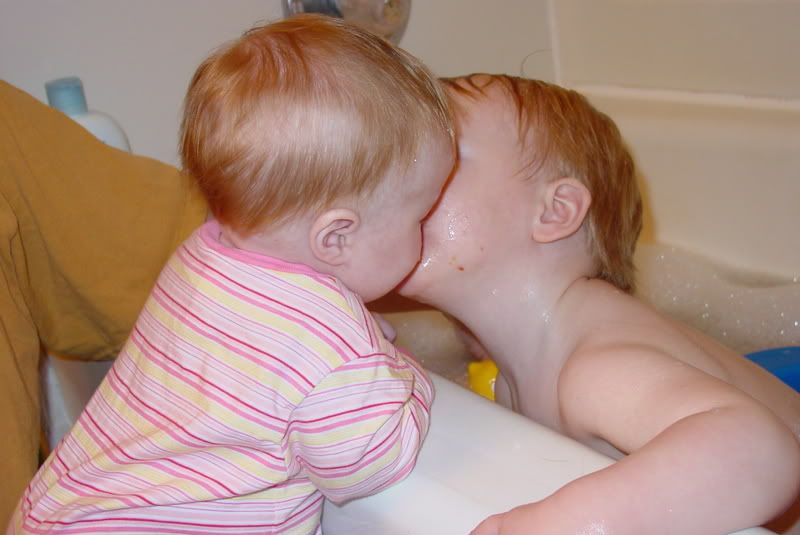 Do shampoo mohawks ever get old? I think not!