We had a snow day today... as did most of the rest of the state (and from the sound of it, most of the country to the east of us). Geof was up at 4:50 when the power went out (for the first of 5 times) to locate and plug in our corded phone. With the bad storm, we were waiting on a call from the president of the early service congregation to determine road conditions there and here (we live about 8 miles west of church 1, he lives about 8-10 miles east - making us about the two furthest points for members). He got back to bed about 5:15. We were woken up a few more times when the power came back on because the carbon monoxide detector squealed and my touch-lamp would turn on. The president called at 6:50, so then Geof was up making phone calls to cancel services at both churches.
Geof, Mikaela and I watched the shut-in service on TV. Then Geof went out to snow-blow the driveway and side walk. I woke Robert and bundled him up to play in the snow with Daddy. Mikki and I made hot tea for them (and me). Otherwise, we just kind of hung out and vegged and played with the kids and made soup for dinner while they napped.
So happy in the "no"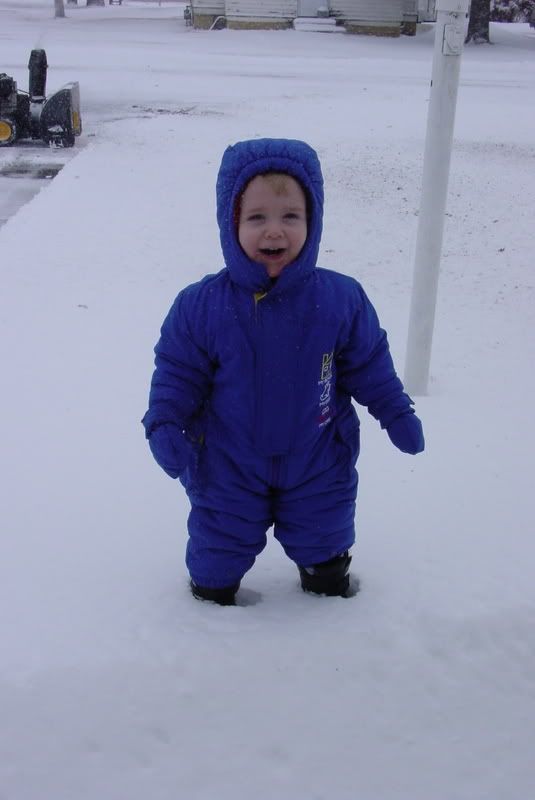 Playing with Daddy