Bob-Bob's rash seemed to be getting a lot better. Then one stint in the pool in the yard and a poopy diaper and things looked bad again. When I changed a poopy diaper at LWML last Thursday and saw what looked to be new blisters, I called the doctor and she got him in that afternoon. Thankfully, she said it didn't look like the impetigo was flaring up again - that the antibiotics were doing their job. She throught that maybe it was just a case of heat rash with possibly a little yeast starting to attack. Also thankfully, we had started him on a probiotic when he was on antibiotics, so it never got out of control. Now, he's starting to look, well, smooth as a baby's bottom again. If only we could take it easy on the pooping (we had two blow-outs today).
Here are some pictures from Bob-Bob's time in and around Chicago. Warning - big boy ahead!
The day I got the phone - if it were later, I'd think he was singing his ABCs... but I have no idea what he was doing
Nuggets and tah-ties - the life of a toddler!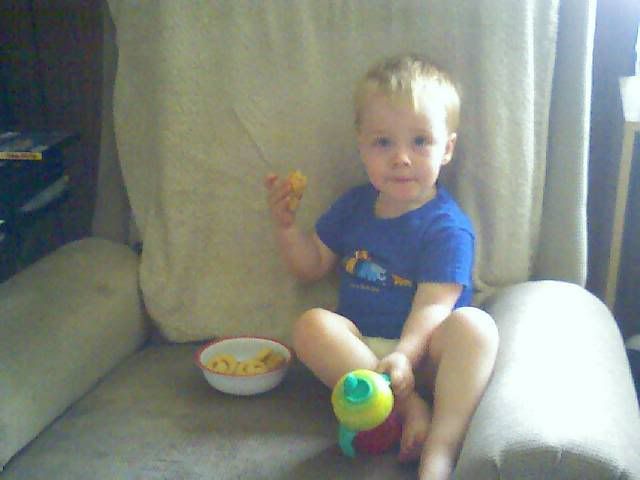 Up on the big-boy slide at the fire truck park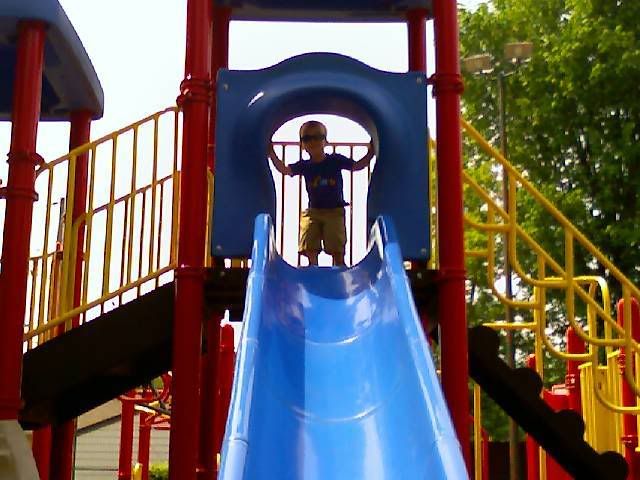 Chanting "fix the toilet" the day we got the part to making the honking stop (thanks to my friend, Jeney, and her husband, Troy)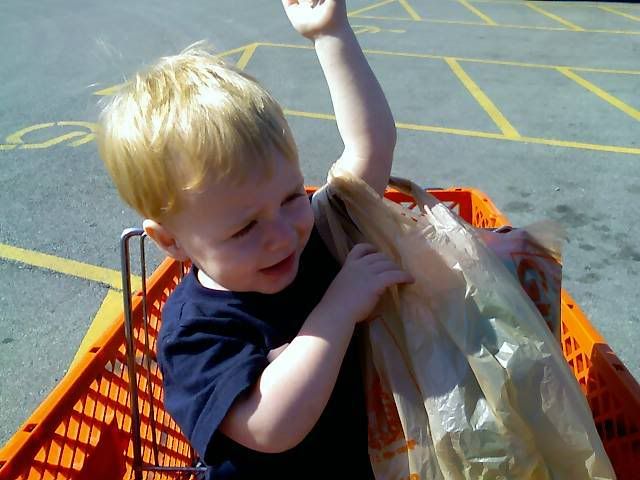 Our IT guy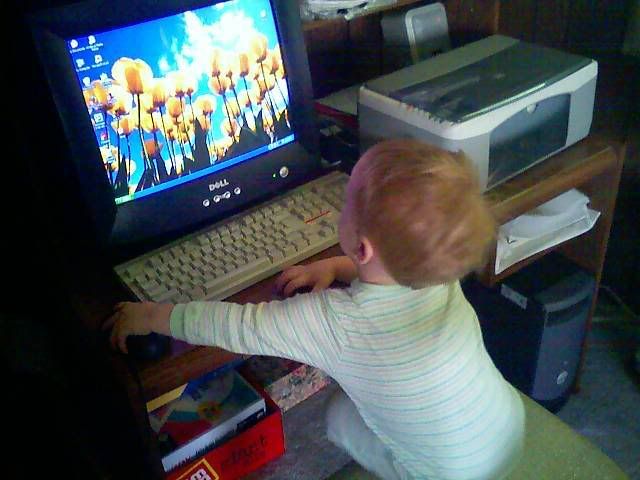 Look at those eyes! Poor kid clocked a lot of time in this seat!
Playing in the puddles after a rain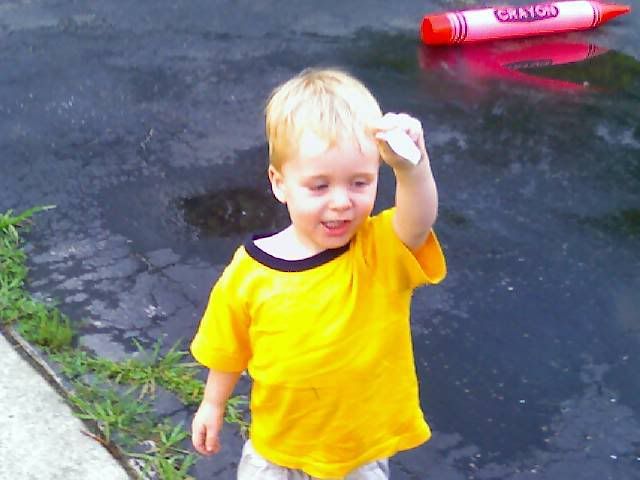 He loves that pin-wheel
Following in Daddy's footsteps? (Lisa M took this one)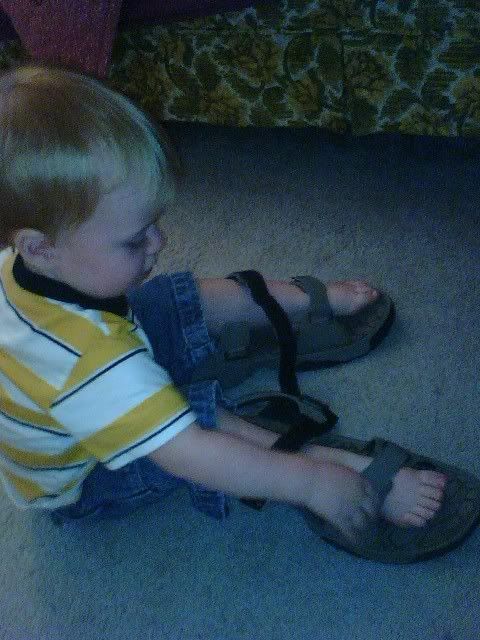 The 10th at 28 months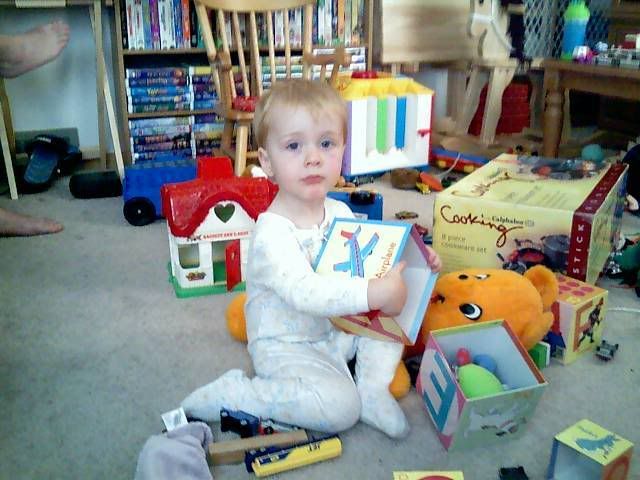 His picture up in Busia's room taken on 4/29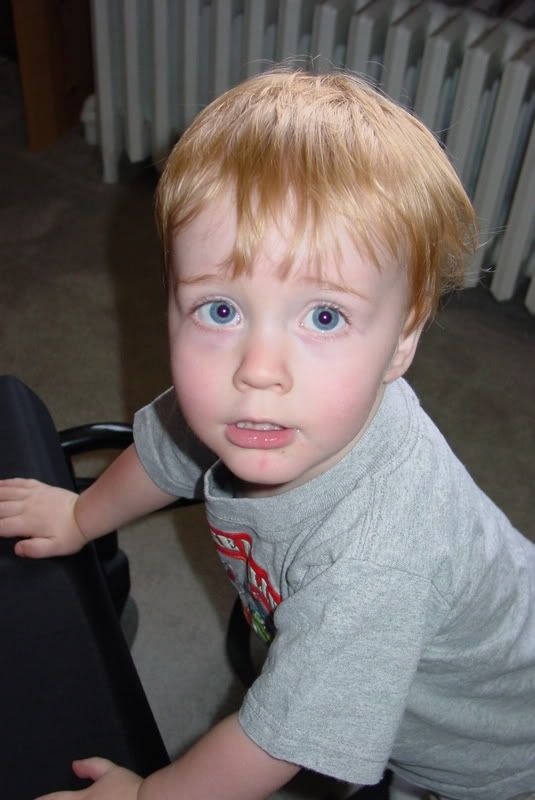 Playing with a ball at Lisa M's parents' home on Mother's Day.