From Father's Day and day off...
Father's Day - Robert wouldn't pose with Daddy. However, he would show off his bubble mower. Geof wouldn't tell me what he wanted for Father's Day, so I got Robert the mower so they could mow together... with Geof's permission.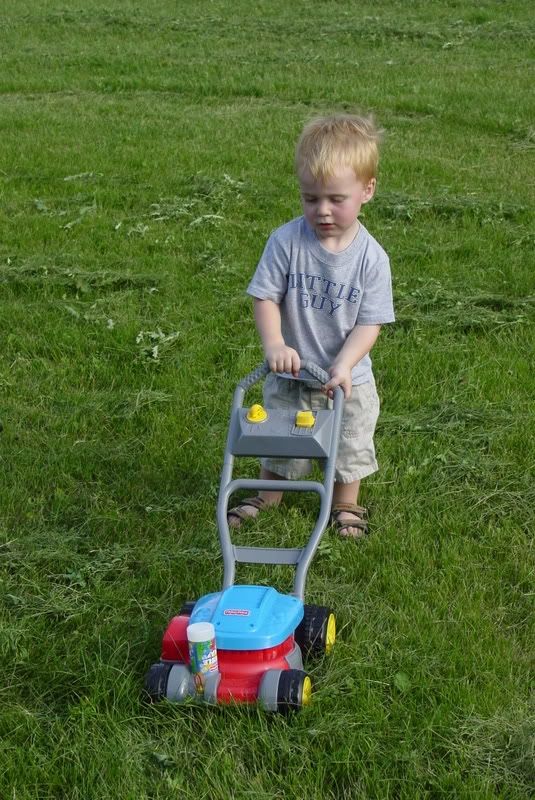 We went to the zoo on Monday - we're getting good use out of our membership! Here's Robert looking at a tortoise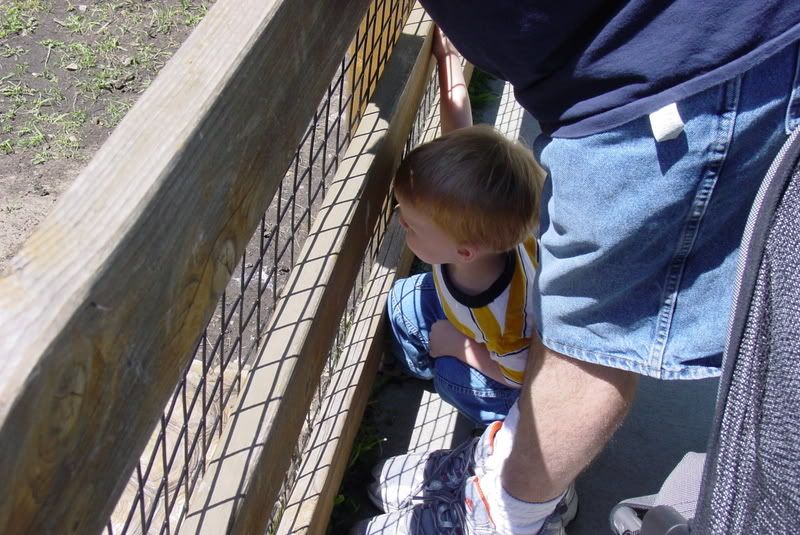 And walking with Daddy
Loving on a tortoise up close and personal at the children's zoo
Posing with Daddy on one of the stone animals in the children's zoo - he was a climbing machine!
Measuring up to the penguins in the "growth chart" section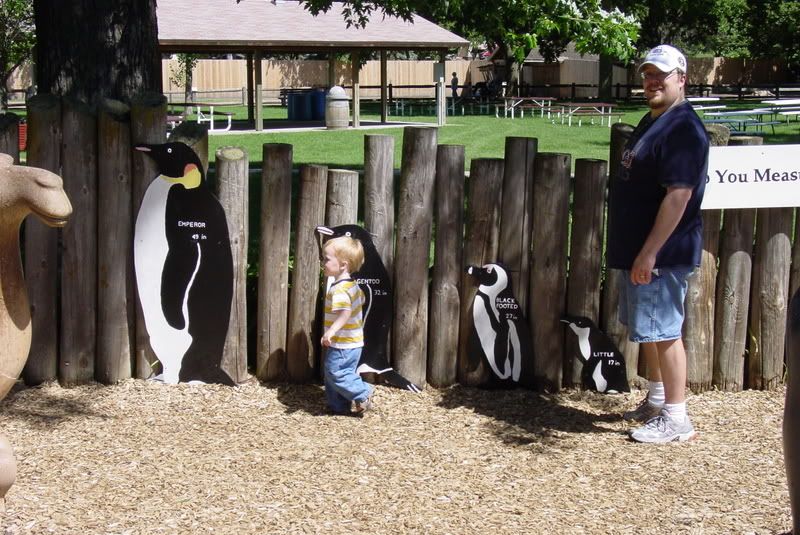 Talking to a "cow." Actually, those days are long gone; he knew it was a horsie..
Then we went to see the real cow. It still cracks me up that there are cows in the zoo here!