He just keeps on getting bigger! I keep asking him to slow down, but he keeps on saying, "Car faw down in the wah-wah." I have no idea what that means, but that's our phrase of the
day
,
week
, month.
He's such a loving little guy! He asks to hold his sister all the time, climbs up on my lap or asks to [sit] "nex you?" He love Matchbox cars, crayons ("pens"), and his cutting food. He also loves his babies - he brings them to a spot to "take a nap" and covers them with little blankets. He brought his little teddy bear to me the other day and told me to "feed Pooh" like I feed Kaya. But he's also very aware of what's going on around him. Today when we went to the post office, he said, "Mama go on the airplane?" It kills me that he's so aware of when I'm gone... and that I'll be leaving him again at the end of the month. Hopefully there aren't many more of these trips in the future.
Here are some pictures of the boy from the last few weeks...
"Look! I can kiss my toes!"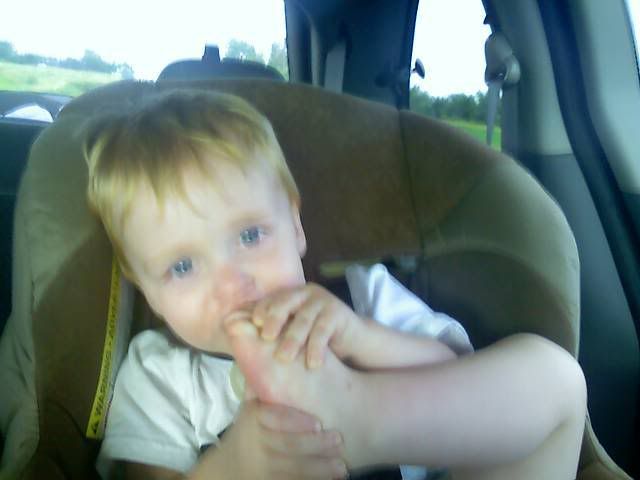 The newest request is, "Bob-Bob hold it?" We're trying to emphasize that Kaya is "her" - not "it"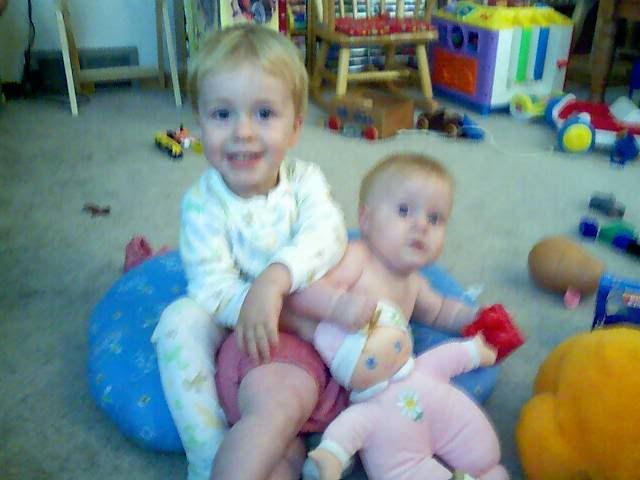 My college roommate, Cindy, and her little girl, Cybelle. Her 3 year old, Trevor, is kinda gun-shy around new kids and crying babies, so he stayed in his room the whole time we were there of his own choosing. I felt so bad for him. After spilling my glass of water on their couch and needing to change my lower wardrobe, we left so the poor kid could have the run of his house again.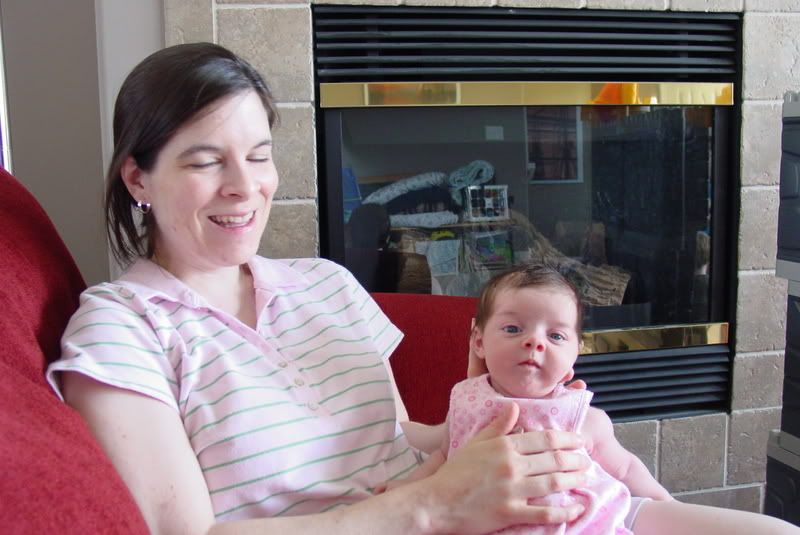 But Robert enjoyed playing with his toys - especially this castle - while he napped and hung out in his room.
He's getting SO BIG!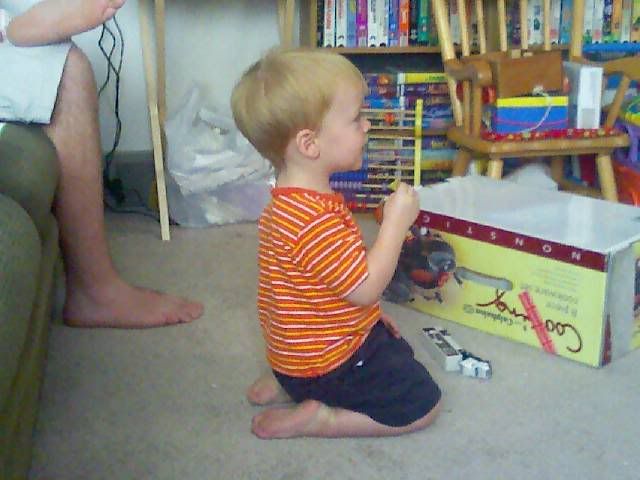 Bobs played it cool with the sippy while modelling for Old Navy on the 4th.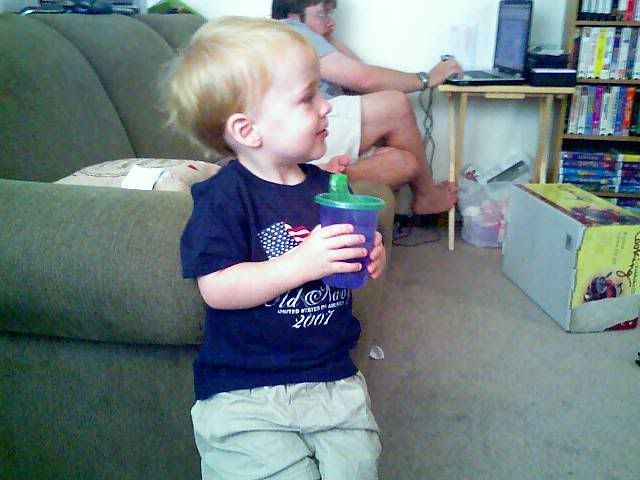 My boy!!!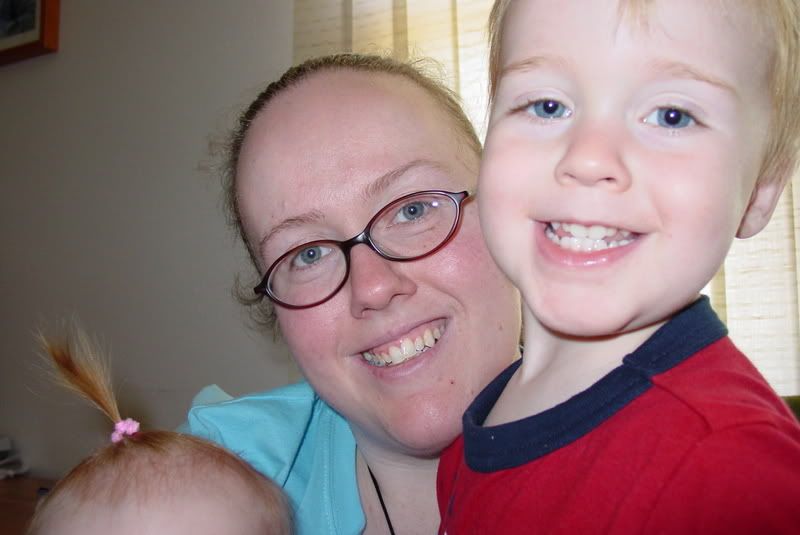 Good clean sibling fun! =)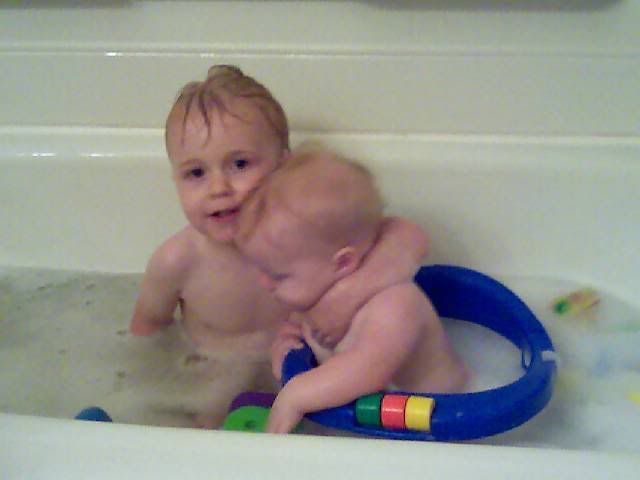 "If mama and daddy would just let me have a myspace..."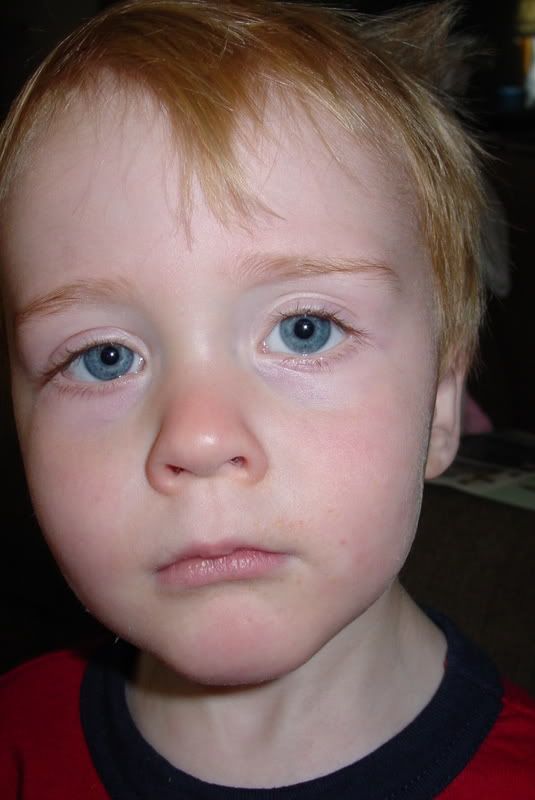 I know the overalls make him look like Denis the Menace, but he really was being so sweet! He "pime up?"ed into the green chair, asked for a blanket, then asked for his baby... then more babies. This serves as his official 10th of the month shot.