Updates are still few and far between as we're getting ourselves out of South Dakota and into Oregon. Hopefully those will pick up again by November... Halloween, even (oh is his costume cute!).
Anyway, in the midst of all the boxes and give aways and garbage, we're trying to do some fun things with the kiddos. Here we were at the Freeman Hospital health fare this past Saturday - he had a blast!
From a few days before the health fare - just a cute Bob-Bob picture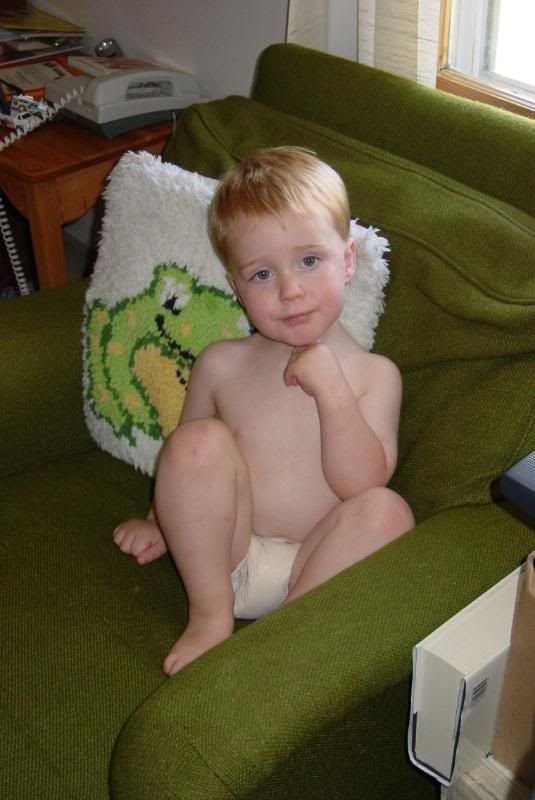 Robert got to "drive" a fire truck!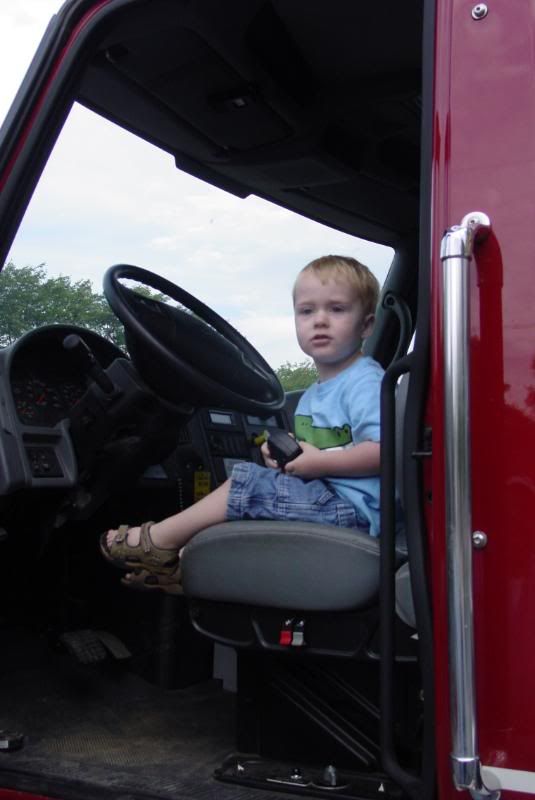 The whole thing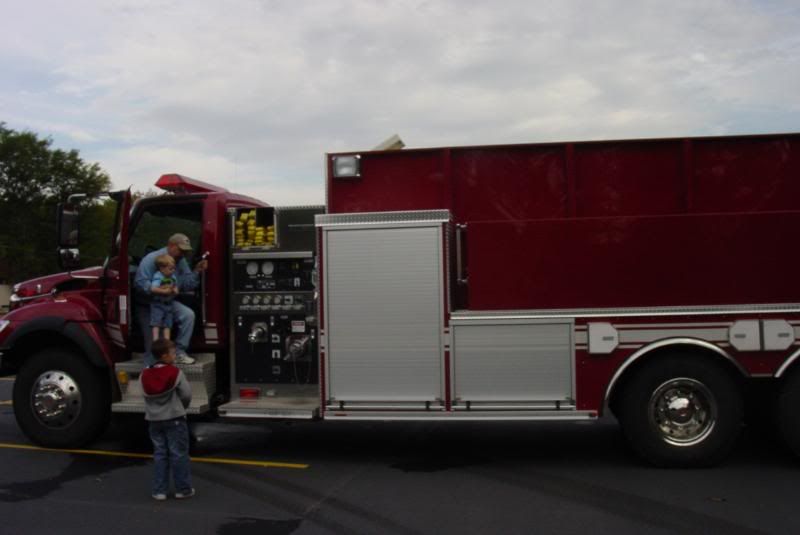 The Life-Flight helicopter landing from Sanford Health
Daddy and Bob-Bob by the helicopter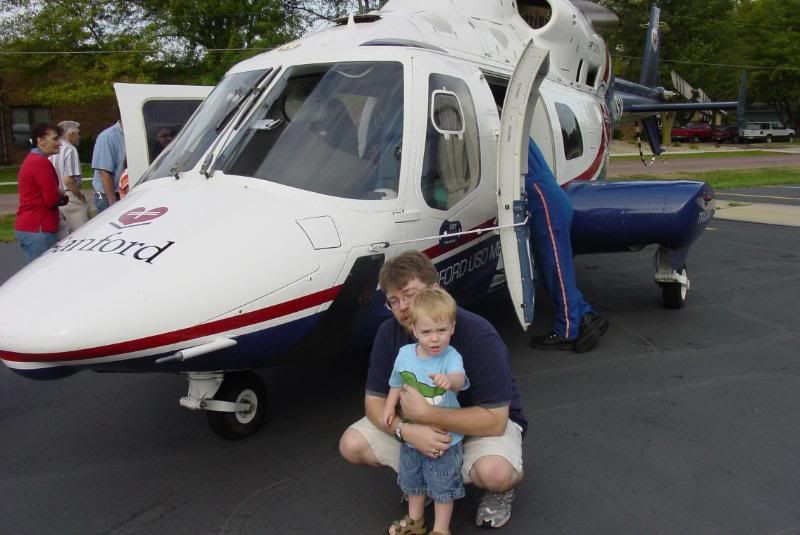 I can't even tell you how many times he got back in the helicopter - we had to keep prying him out!
He looks so tiny here!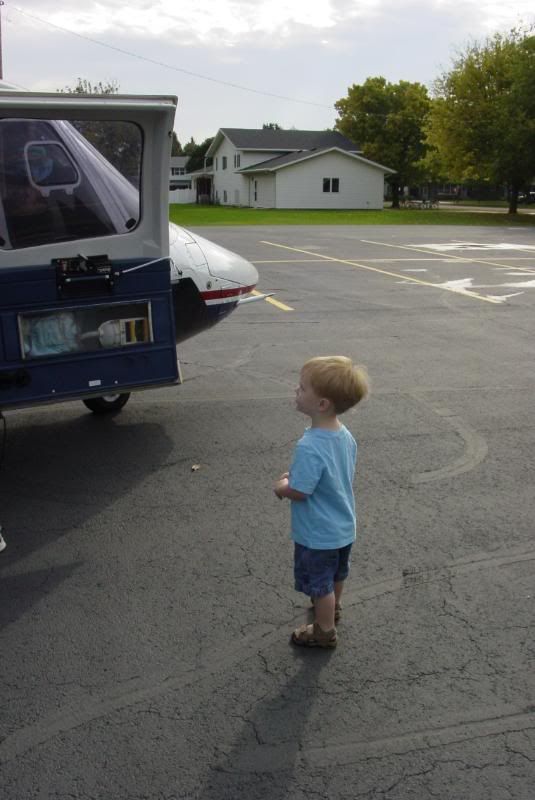 Back in the seats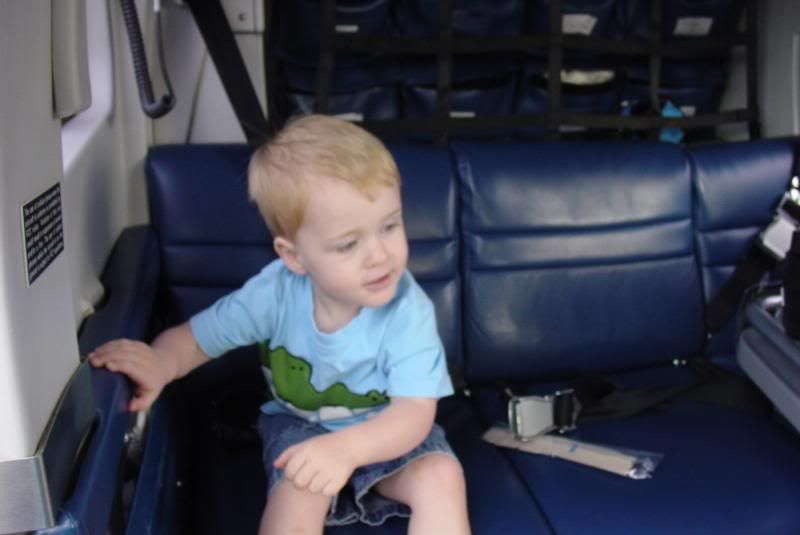 With two of the medics (the gentleman is a 1979 graduate of University of Florida. He and Geof had a great time talking - Geof was wearing one of his Gators' T-shirts)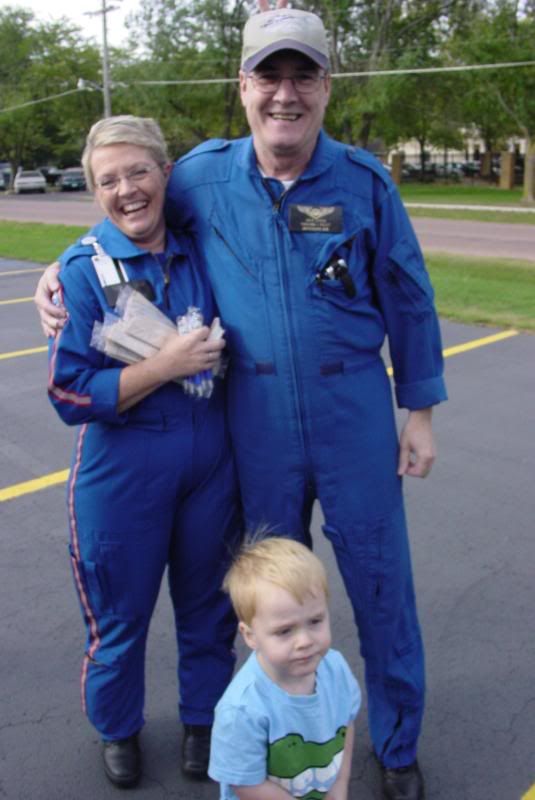 Looking at the propellers with Daddy. The kids all got those balsa wood air planes. We'll hold on to that until he's a bit older =)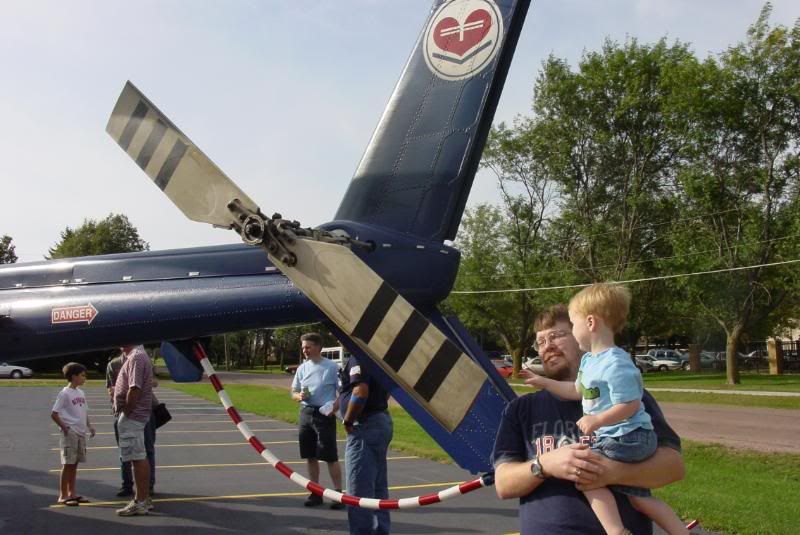 Now on to the ambulance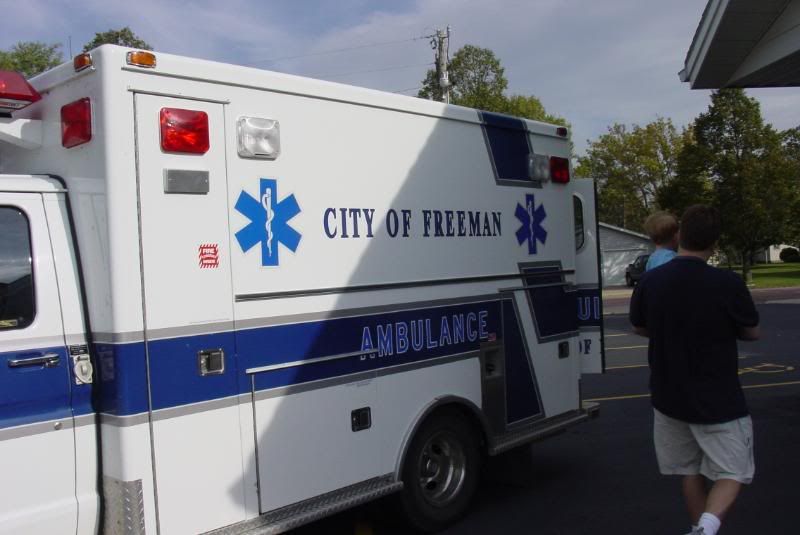 Checking out the front of the ambulance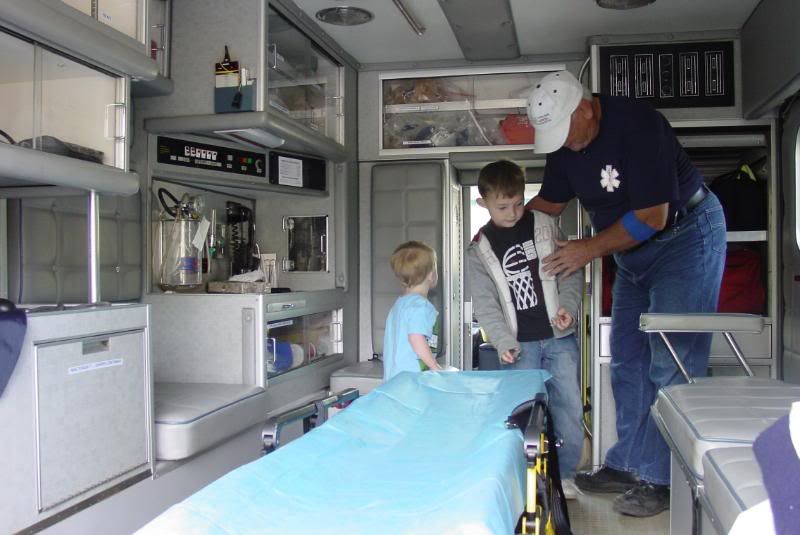 He didn't want to lay down on the stretcher - though he did want to play with the seat belts. I found it funny that the driver gave him a hard butterscotch candy. Um... at least he's in an ambulance and across the street from a hospital if he chokes?
Walking back from the actual health fare with Daddy (they were giving away candy and juice to the kids?)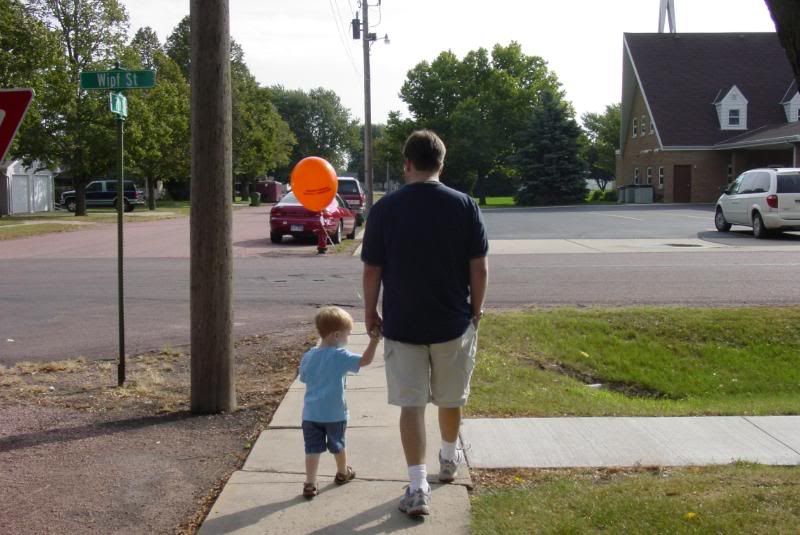 Playing in the leaves with Angie's Alex. There's not much cuter than two, two-year-olds in a leaf pile!